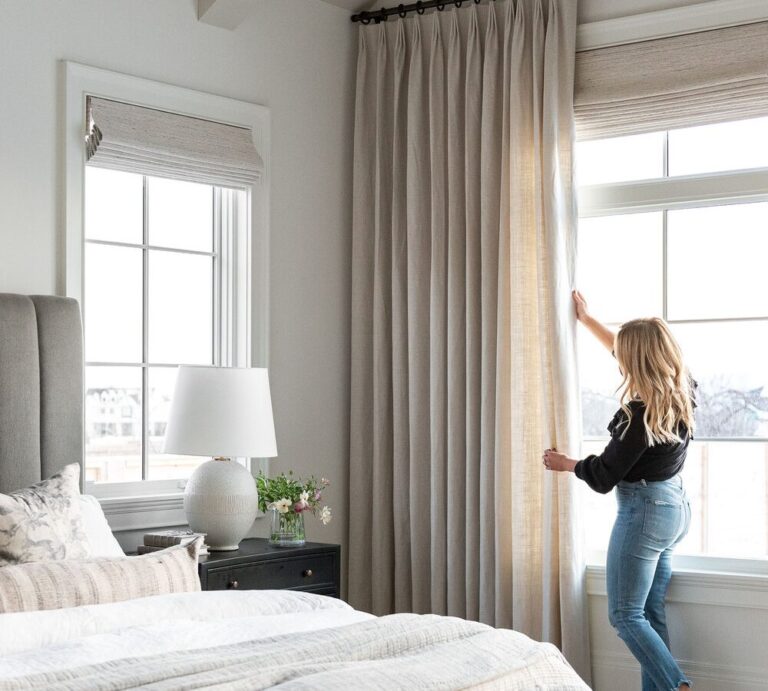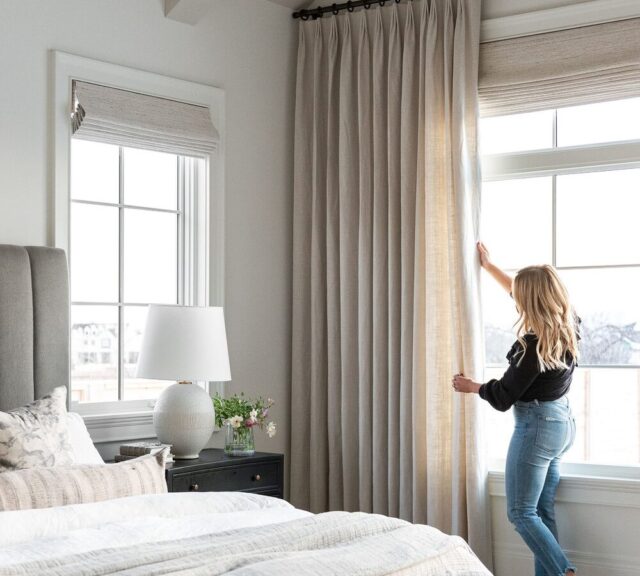 When it comes to impressive and impactful window treatments, few can compare to Hunter Douglas window treatments from JC Licht. For residents of Naperville, Hunter Douglas has the best offerings to create your perfect home setting. Here are our picks for the best window treatments for each room of your house.
Bombastically Beautiful Bedroom Window Treatments
Design your bedroom to be the space you can relax in. When you retire for the day, you want your bedroom to be the perfect temperature. The best way to do that is to add the beauty of Sonnette® Cellular Roller Shades to your window. You don't need to worry about drafts or all your air conditioning leaking out through your window.
The Sonnette® Cellular Roller Shades employ the same energy-efficient system as Duette® Honeycomb shades. When you install Sonnette® shades, you add an air barrier between the inside of your home and your windows. Meaning your bedroom will stay cooler longer in those hot months and warmer in those colder months.
The Sonnette® shades come with an added benefit – they are stunning in any décor setting. This is, in part, because of their multitude of design options, including room-darkening and opaque fabrics. Easily match your new blinds with our bounty of color options. By adding these shutters, you can elevate the style of your bedroom and create the perfect environment for sleeping no matter the season.
Clean and Crisp Bathroom Window Treatments
Your bathroom must stand up against humidity and heat, but that does not mean your bathroom can't have stylish window treatments to boot. For this, we recommend Hunter Douglas Roller and Solar Shades. Designer Banded Shades and Sonnette® Cellular Roller Shades offer privacy and light control when you need them and a beautiful view-through when you want it.
Designer Banded Shades operate on a single fabric and shift from ultimate privacy to light diffuse, to complete view through. These blinds can create striking dimensions within your bathrooms, and with the seemingly endless array of color and design options, you are sure to find the perfect addition to your bathroom.
Sonnette® Cellular Roller Shades marries the beauty of cell shutters with the simplicity of roller shades. The two layers work together to create a cellular construction and increase energy efficiency. With a long list of options for colors and fabrics, they are guaranteed to create beautiful visuals in your bathroom, making it easy to relax and regenerate.
High-Class Dining Room Window Treatments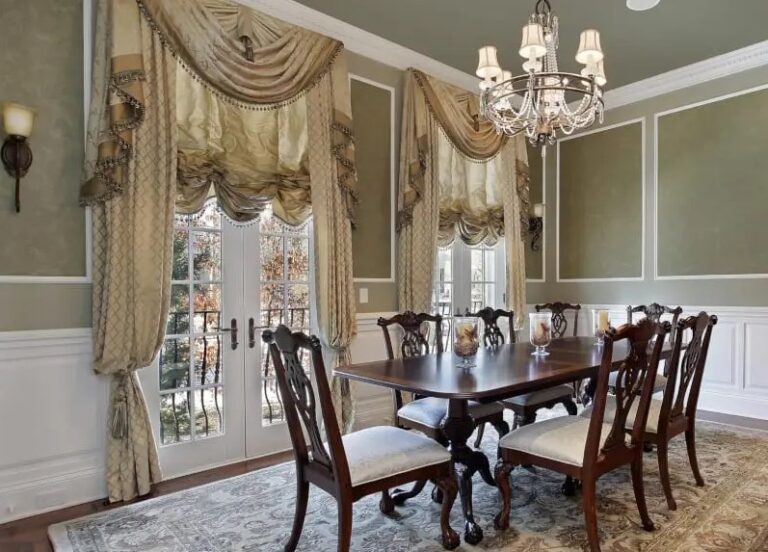 Roman shades are the height of any elegant room. With luxurious folds and drapes it will elevate your dining room from simple to the height of style and class. Choose from two styles of roman shutters folding and draping. Both are assured to create a stunning drama in your dining room. Choose Vignette® Modern Roman Shades to bring your elegant dining room together.
Vignette® combines light filtering layers with room darkening layers on a single window treatment. You can give these shades a natural look by choosing the Alustra® Woven Textures® collection, choose to go bold with stand-out colors or pick a match made just for your décor with a beautiful neutral color. Whatever you choose our Vignette® Modern Roman shades will give your home just the right burst of luxury.
Lively Living Room Window Treatments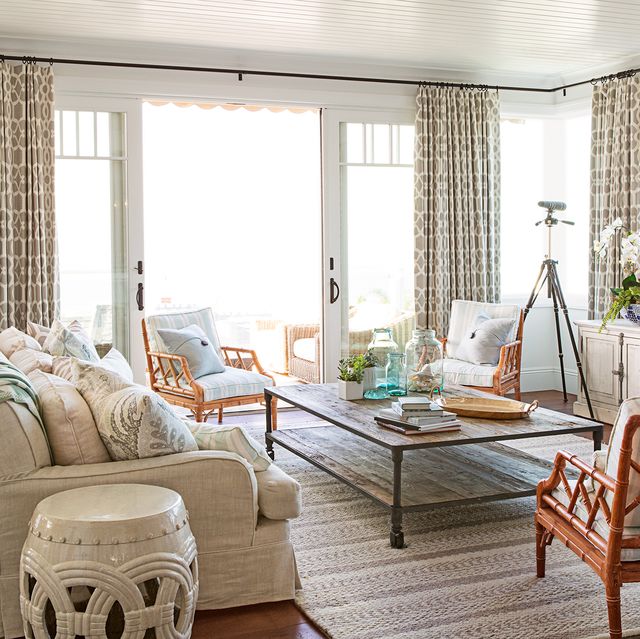 When you want to interject more life into your living room, we suggest adding Duette® Honeycomb Shades. These cellular shades can diffuse soft light around your living room, making it feel warmer and more welcoming. During hot summers like these, your Duette® shades can keep your home cooler for longer.
This is because of the honeycomb cell design which creates a wall of air between the air inside of your home and the air outside of your home, preventing air-conditioned air from escaping when you need it. The blinds come equipped with a top-down or bottom-up system which allows you to control where your light comes from. The fabric used for Duette® Honeycomb Shades also absorbs up to 70% of noise, meaning outside noises stay outside more frequently.
Duette® Honeycomb Shades work well with Alustra® Woven Textures®, allowing for nature-inspired beauty to add energy to your living room. Or choose a vibrant color to define your living room's style. Whichever fabric you choose, you can be assured that your new honeycomb blinds will resist fading from the sun while simultaneously delivering energy efficiency and sound absorption.
Tempting Kitchen Window Covers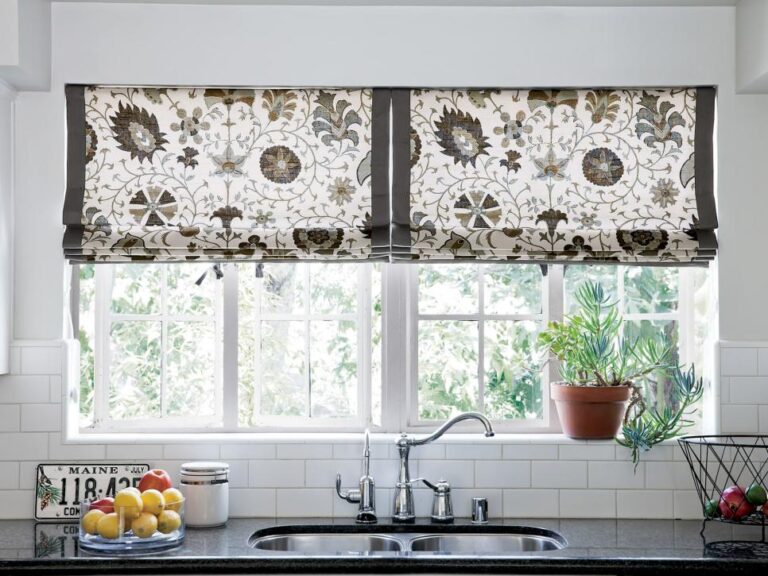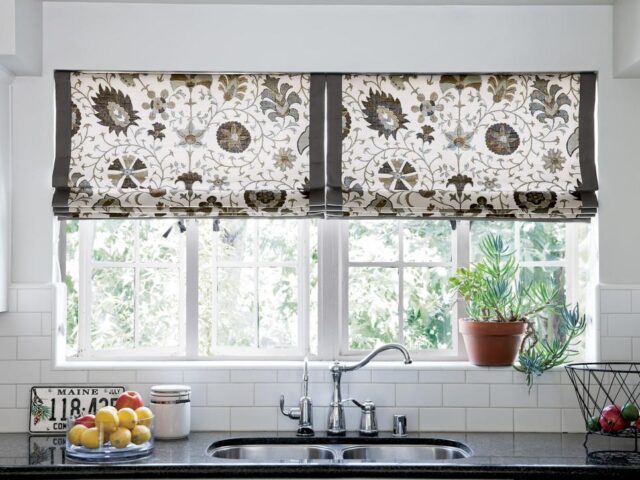 Some of our most impressive window treatments are those that help your kitchen stand out while increasing functionality. That's why we offer lancet treatments like durable blinds and stunning roman shades. But our pick for the best window addition to your kitchen isn't a window treatment. It's PowerView® Automation.
PowerView® Automation is a powerful motorization system that can open and close your window shades with the press of a button, a voice command to your compatible smart home system, or simply set the shades on a schedule and forget about it. Your new automated window shades will do all the work for you.
This system can turn any set of compatible window treatments into the perfect addition to your kitchen. No more interrupting your cooking to open or close the window covers, just give the command to your smart home system, and watch as PowerView® Automation does the work.
All our window treatments are customizable. We would be glad to pick and create the best treatment for your small windows, oddly shaded, fanlights, sliding glass doors, or French doors. If you want to completely reinvent your space or add the finishing touch, our design experts will be ecstatic to assist you.
We offer paint, paint supplies, and wallpaper to help you bring your design goals to fruition. We have 38 locations all over Chicagoland including in Naperville. We service the areas of Chicagoland, Glencoe, and Andersonville, IL. Find your nearest store on our webpage, or get in contact with our Naperville location to start your designing journey.