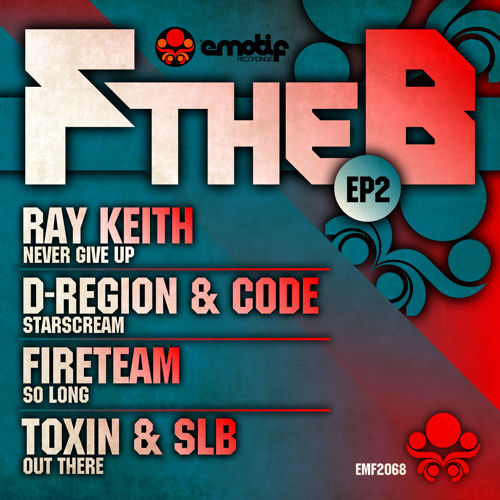 After 2014's "F the B EP", Emotif Records brings us Part 2, showcasing more heavyweight D&B and Jungle from an array of contributing artists.
Opening up proceedings with a track from the jungle don Ray Keith, "Never Give Up" is a filthy amen-ridden slab of drum and bass from a master of the art.
D-region and Code return once more after their contribution to the last ep. The new track "Starscream" picks up from where they left off though this time they take things into much darker territories.
Fireteam delvers the gritty, high energy tune "So Long" which basically sounds like a house party just before the police turn up for a noise complaint.
Toxin and SLB's "Out There" is a multilayered and unexpected piece, the frantic opening bars giving way to warm dubby bass sounds that sweep over the beat and around the horror film spoken sample.
Released: 26/03/2015