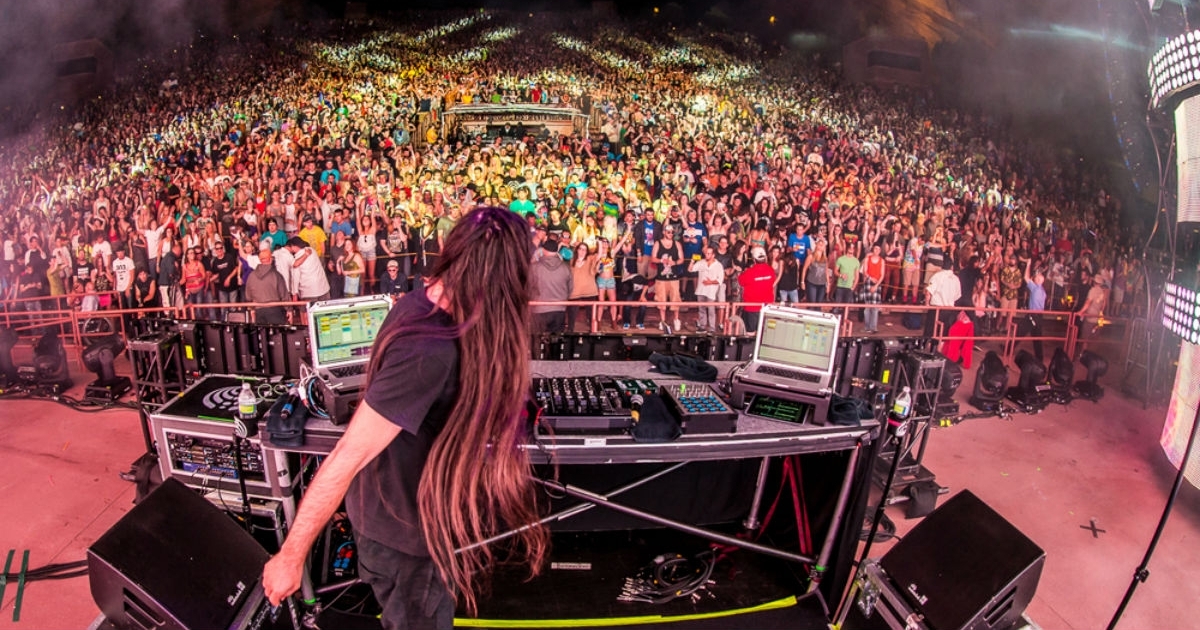 Delivering on his promise made a month ago, Bassnectar continues to release banger after heavy banger. In the span of just three days, in fact, Lorin Ashton has released a remix of Noisia's "Get Dreaded," along with his newest collaboration, "Watch Out," with dubstep trio Dirtyphonics and Ragga Twins on the vocals, which premiered today on Billboard Dance.
Be sure to listen to the tracks below, via Soundcloud, and support the tracks by downloading them as well!
The track, "Watch Out," was released today via Monstercat, and gets right to the high energy, heart thumping, heavily bassline-lead BPM. The quick drums and dubstep elementals of Dirtyphonics, paired with Ragga Twins' ragga-jungle vocals, helps this track helps the track come alive from the start, and only grows in it's intensity until the end. Bassnectar had this to say to Billboard on the collab:
"I was playing a show in Paris and hung out in the studio with the Dirtyphonics guys, we had this insane loop going and every time the downbeat synth hit everyone grimaced, but also like a really weird sense of pleasure at the same time. It took us like 89 years to finish cuz we kept making different versions, passing back and forth between half a dozen humans — glad to see it finally alive and able to fly free into the world!"
The EDM legends Noisia have been back in full forces and enlisting selective remixers to their tracks. In particular, we've seen notable revised versions of "Entangled" by Camo & Krooked and Machinedrum's take on "Get Deaded." Just a few days ago, on March 29, Noisia have revealed Bassnectar as a remixer to the same track.
As for Bassnectar's take on "Get Deaded," Ashton re-arranged the original production's structure by inserting interupting percussion that makes the DnB track come alive as a heavy, festival-ready banger. Yet, Ashton stays true to the track's bass driven components, choosing to build upon and strengthen Noisia's own brass-laden composition into a gain-heavy direction. Here is what Bassnectar said on the remix:
"I've been a fan of Noisia for longer than I can remember, always looked up to them as musical gods 🙂 When i first heard 'Get Deaded' last summer i immediately made the ugly face, and threw this edit together so i could play it in my sets – their original drop is super crazy and abstract and totally loco, but i wanted to just kind of steady the groove out a bit, and lock it into place as more of a straight down the plate banger. When they said they wanted to release it, I was honored, but I think it should be called "version" more than "remix" – because I wasn't trying to change anything, i just wanted to tweak it a bit so it fit into my sets – crushes crowds every time"