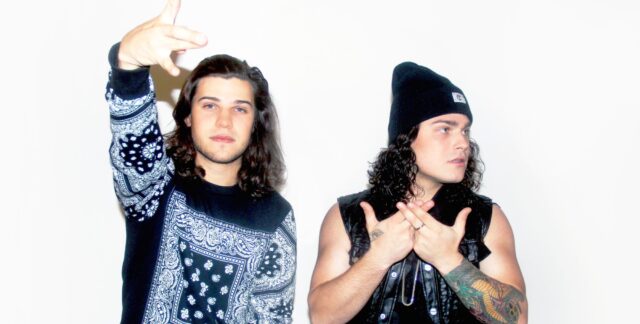 The Hungarian publication BORS reported that six girls were found unconscious in DVBBS\' dressing room at Balaton Sound music festival. According to reports from attendees of the festival on Saturday night, the  girls had been standing in the front row for the duration of the set. Eventually, they were called up on stage. After a conversation with the DJ duo, the girls were invited to hangout with them backstage, only to later be discovered alone and unconscious by venue staffers. Festival organizers confirmed that the girls would not have been allowed to enter the backstage area without artist accompaniment.
A venue staff member immediately phoned for an ambulance, but DVBBS were already well on their way to the Budapest airport. After arriving at the Ferihegy Airport in Budapest, the duo was arrested on drug related charges after authorities discovered drug related paraphernalia. Two other men traveling with them were arrested as well.
Their upcoming performance at Sziget Festival in Hungary has been cancelled following the incident. One of the girls' mothers has since filed a police report regarding the events.
Update: DVBBS responded to an inquiry from Hungarian publication Index.
"We are shocked that some attendees of the Balaton Festival (sic) were victims of events which got them hospitalized. Police asked our cooperation for the investigation and of course we did what we could. Police confirmed there isn't any link between us and what happened, that's why we took off a couple of hours later to our next gig in ibiza. There is another case going on independently from this in connection with marijuana and we gladly answer all questions regarding this and help the police to solve the case. Our thoughts are with the victims and their families. Alex and Chris (DVBBS)."