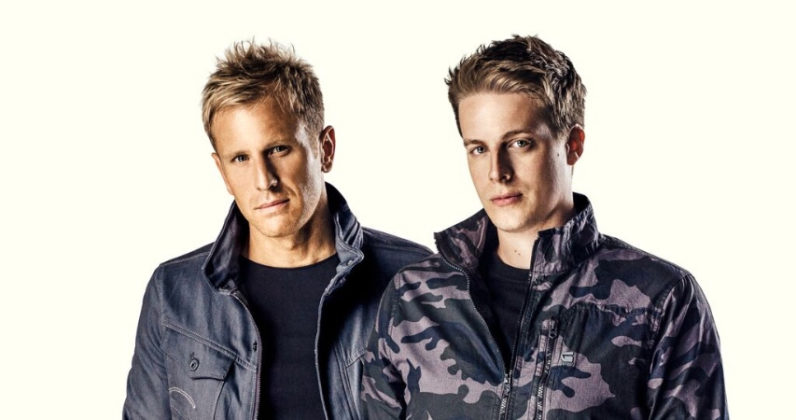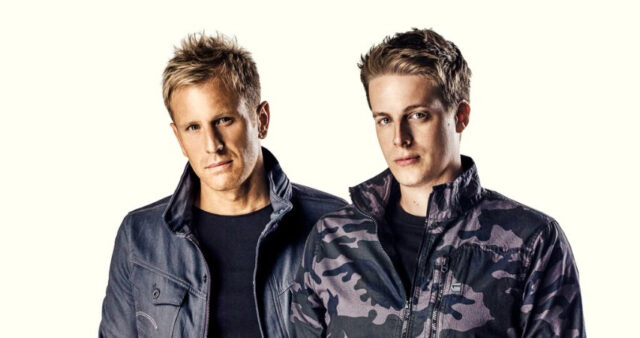 How has 2015 been for you guys?
Dave: It\'s been crazy, man. Nights have been blurring into each other on the Untouchable Tour, that\'s for sure.
I noticed you guys have been hitting a lot of college towns on that tour.
Dave: We\'re hitting a lot different towns on that tour. There\'s 50 cities! From Missoula, Montana, to New York City, to San Fransisco to Nashville, and everything in between.
Do you guys have a favorite type of crowd to play for? Do you think college towns are a little bit different?
Chad: They\'re rowdy, that\'s for sure. Always a good time.
Dave: The college crowds are pretty good man. It\'s a younger group and the energy\'s always high. But I wouldn\'t say it\'s much different than a huge market like Chicago. The crowd out there today was great!
Do you guys usually play with Cash Cash on the tour stops, or is it generally separate sets?
Dave: Each night, we alternate who plays first and who plays last. We both play an hour, and then we do a 30 to 40 minute back-to-back set every night to close it out.
So your two styles complement each other very well – how did you start working together?
Chad: When we worked on \"Untouchable,\" they sent over some melodies and all that kinda stuff and we dove in.
Dave: It actually started with \"Surrender.\" We remixed their track, and they really liked it. That kicked off the relationship. Dave and I took one of their melodies to L.A., and we got in the studio with a vocalist named J Hart, and we came up with the top line for \"Untouchable,\" and started to work on it.
What was it like working with The Chainsmokers on the new song?
Dave: It was so cool. Those dudes are awesome, their careers are going so fast. They got \"Roses,\" which is a smash hit and still getting bigger. I think \"Until You Were Gone\" has been building. We made a funny ass music video with them in New York. It\'s like this SoulCycle video where we\'re all in class with a really hot instructor. That\'s gonna drop in a week or so.
You guys are both from Austin, Texas right?
Chad: I\'m not originally. I\'m from D.C., but have been living in Austin for about eight years.
The live music capital of the world.
Dave: That\'s what they say, yeah.
Is that one of your favorite cities to play in?
Dave: Honestly dude, I wish we played there more. But management treats Austin like any other market. We don\'t play too many local shows because we\'re an international act now. When you go to your hometown, it needs to be special. We go into bigger rooms, make it a big night for everyone. We\'ve played an Untouchable tour stop there, Austin City Limits for the Budweiser Made in America. We have a history of big nights in Austin…we might not play a lot, but we make it count.
When was the last time you were in Chicago?
Dave: It had to be The MID last year. I think it was the Colors Tour with Paris Blohm.
You guys have a really strong fan base, the Tritonians. Tell me more about them.
Dave: They show up with the craziest fucking tattoos and kandi. Some people make these huge necklaces….the triangle takes up their whole chest! They\'re amazing. They love us, and we love them. It\'s been to see them come out of the woodwork for the Untouchable tour.
I noticed you guys having a lot of fun up there on stage. It\'s always so cool to see DJs having as much fun as the crowd.
Dave: Yeah man, we\'re really tired too. We went straight from Echostage (Washington, D.C.) last night to the airport. You just gotta muster it up. Part of you is like, this is amazing, and part of you is like \"I wanna die right now!\"
Anything else you\'d like to say to your readers?
Dave: Thanks for checking us out, and thanks for the support!
Chad: Keep an eye on us in the future. Our new single will be released in January. Can\'t tell you the name, but it\'s coming!
Tritonal: Facebook // Twitter // Soundcloud