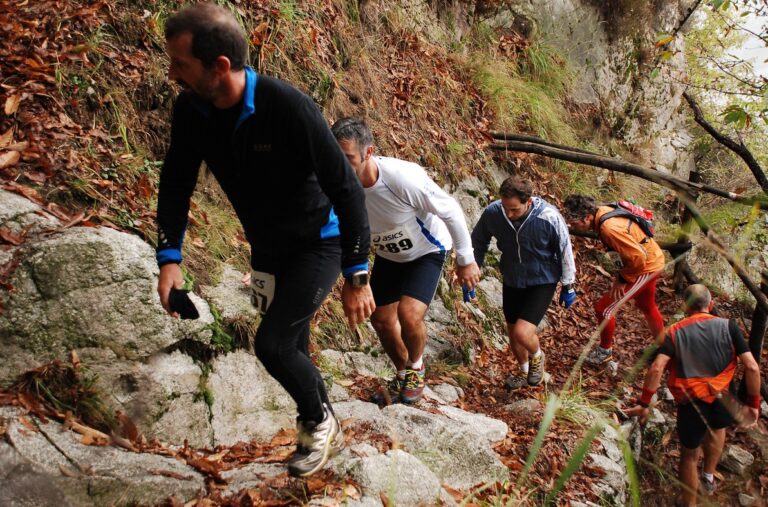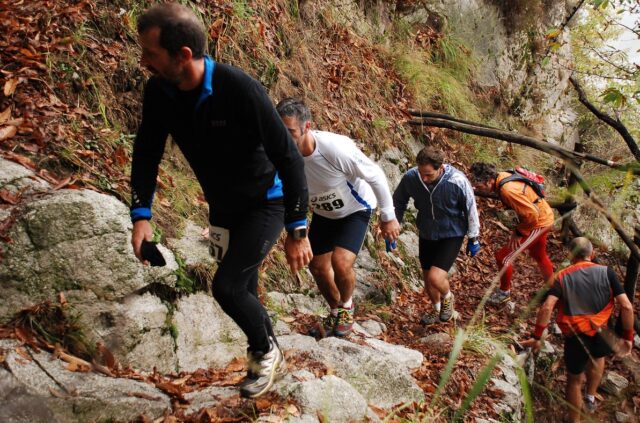 Why do people like running? Running a race is indeed a pretty natural thing to do, but just running isn't. Children, for example, never run without a purpose. But adults do not only do that — they also enjoy it.
For those of you who are mentally tired of running around the city, there is a great alternative — trail running. If you don't know what it is: well, the word "trail" speaks for itself. Trail running starts where the asphalt ends. You can find lots of information or products for this and other sports activities on willpowerpeak.com.
As for the impact of trail running on human health and physical fitness, it should be noted that it develops coordination, strength, endurance, and the ability to maintain concentration very well for a long time. Softer soil has a more beneficial effect on the health of ligaments and joints. And the views of nature in the forest, in the field, or in the mountains are much more pleasant and varied than just looking at the same gray buildings in the city.
If you are new to trail running, you should know that this activity fits you if you like to challenge yourself. Of course, it is a challenge to run 42 kilometers around the city streets. But running the same 42 kilometers over rough terrain is twice as hard. So what do you need to know about trail running if you are new to it?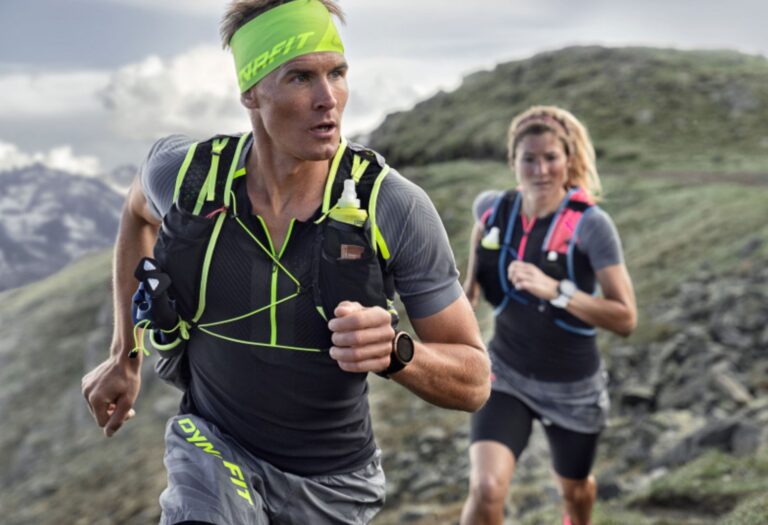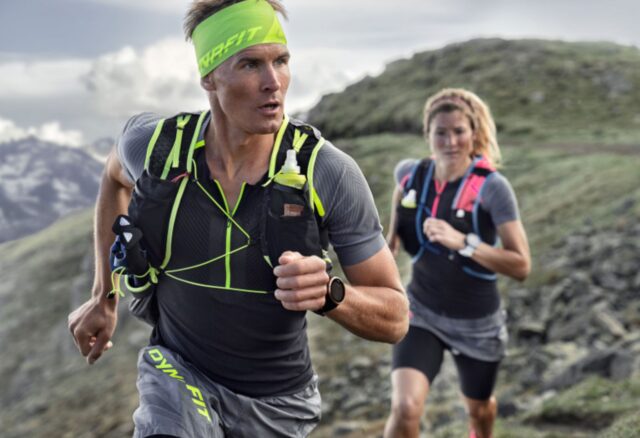 Types of Trails
Naturally, there are a few types of trail runs. They are usually divided into three types. Equipment and training will depend on which one you choose.
1. Trails of the Scandinavian type
This is a collective name that characterizes what the trail will be like: basically, there will be paths in the forest, on soft ground, with swamps, stones, and hills. These are races that are most likely to be held in the Leningrad region, Finland, Sweden, or Great Britain.
2. Mountain trails
Mountain races mean a large climb, a changing slope, diverse terrain and ground, a difference in altitude and temperature. There are two subspecies here: mountain trail running (running along mountain trails) and skyrunning. The second one differs from trail running by a large number of technical sections. In skyrunning, there are much fewer trails, a lot of natural surface — stones, boulders, grass. There are rocky areas where you even need to climb with ropes sometimes. There are many races like this in Norway, Italy, and Spain — in the Alps and Pyrenees.
3. Winter trails
Winter trails are those with a lot of snow and ice, which are mostly held in Russia. This kind of trail can be both flat and with some kind of relief. On a distance with knee-high snow, you often have to switch between running and walking. Another important feature of such trails is cold, which you need to be prepared for.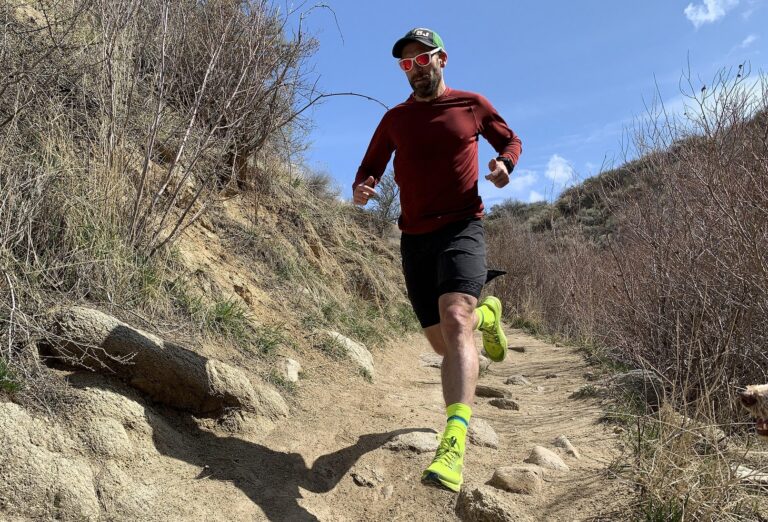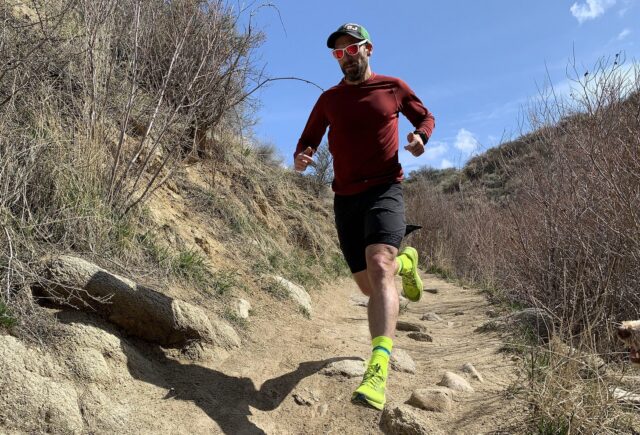 Types of Trail Running Distances
Each trail usually includes several distances. It is convenient if the whole family wants to participate in the race: both children and adults can take part. The length of the distances varies from children's races of several hundred meters to multi-day ultra trails of 50, 100, 200, and more kilometers.
ITRA trail distance classification:
S (Trail: up to 42 km);
M (Trail Ultra Medium: 42 to 69 km);
L (Trail Ultra Long: 70 to 99 km);
XL (Trail Ultra XLong: 100 km or more).
Equipment
The list of equipment for trail running varies depending on the weather, terrain, the type of surface you are running on, etc. You should choose the following essential sports gear products carefully.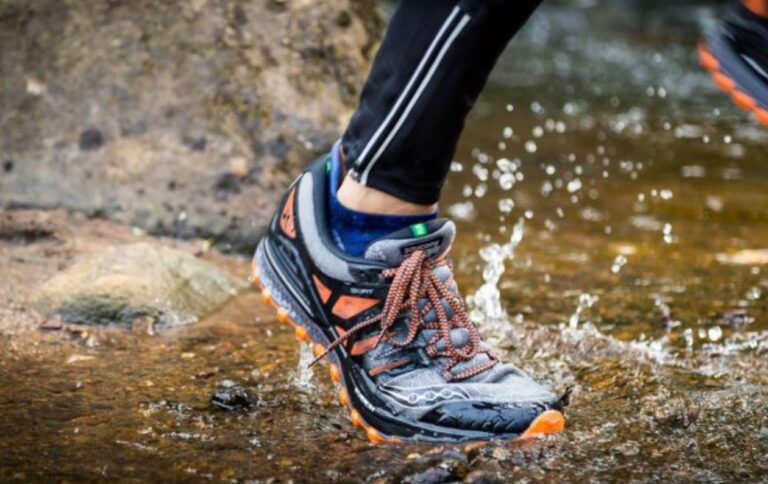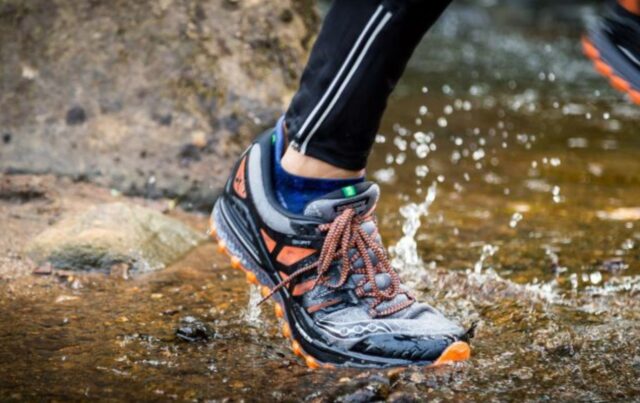 Shoes
The shoes should be appropriate for the type of terrain you will be using them on. If you're running on a Scandinavian type trail with soft ground, you'll need shoes with solid tread. These shoes need minimal cushioning but good traction. If you run on mountain trails, then the choice of tread depends directly on the start region. The kind of surface is the most important criteria here. And the cushioning in sneakers (medium or maximum) depends on the distance itself.
Backpack
A backpack with a drinking system is essential for long distances. The bottles should be easy to reach and refill. By dividing the volume into two containers, you can pour different kinds of drinks, for example, water and isotonic. The backpack should be comfortable and ergonomic. There should be easy access to the main compartment if you need to get anything.
Clothing
The main requirements for clothing are to be light and not to restrict movements. Another important feature for clothes is not to be hot, meaning to allow the body to breathe. Everything is very individual. You need to try and test different kits in order to understand what suits you best. Also, always take into consideration the conditions in which you will run the race.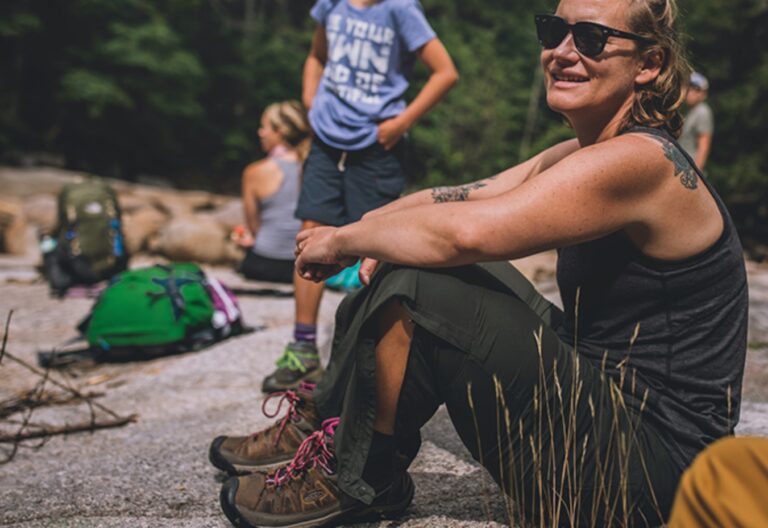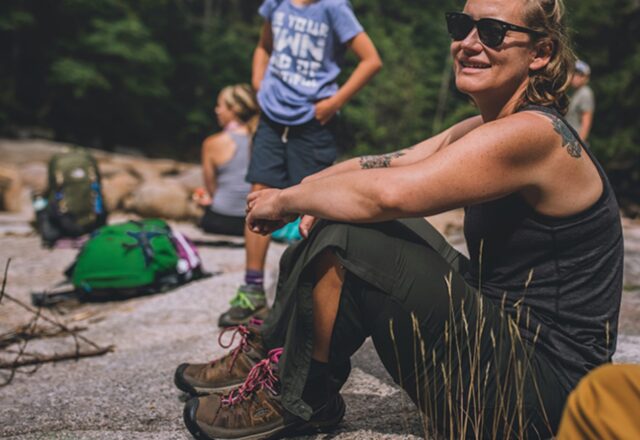 Some Tips for Beginner Trail Runners
The following tips can become in handy if you think of conquering any type of trails.
1. Find a company
Experience shows that the best way to start trail running is to find some like-minded people. They will help you get started. But you also need to be able to run alone since it is indeed some kind of special experience.
2. Take your time
It is obvious that the speed of movement in natural conditions is pretty low. It may seem that you don't have any progress. But you don't have to think about it — you will get much more benefit and pleasure by moving at your comfortable speed.
3. Be careful running on wet surfaces
If you can jump over an obstacle without stepping on it, then do so. Very often, surfaces are much more slippery than they seem at first glance, especially rocks, roots, and trunks of fallen trees.
4. Always have something to change into with you
Remember to bring a towel and a full change of clothing with you to your workout. It is well-known that if you do everything right in trail running, you will always be wet and dirty at the end of your workout.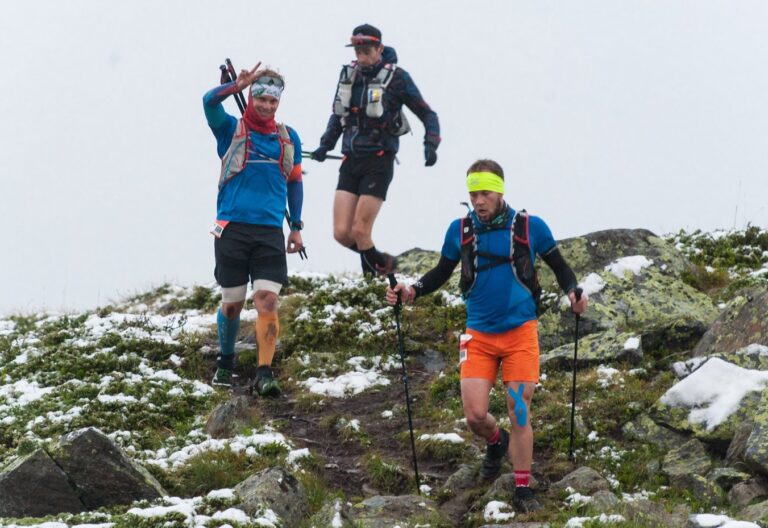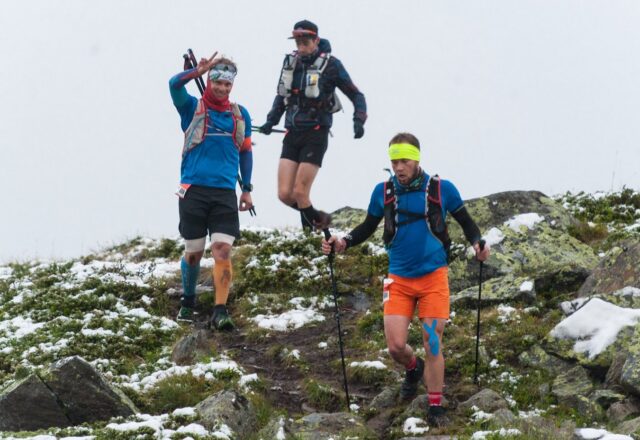 Hit the Trail!
Trail running is rapidly gaining more and more fans all over the world. And no wonder, this activity is more beneficial to your health than typical running and, definitely, less dangerous than some serious sports. There are lots of types of trails and different lengths of distances, so you can find something that fits you the most.