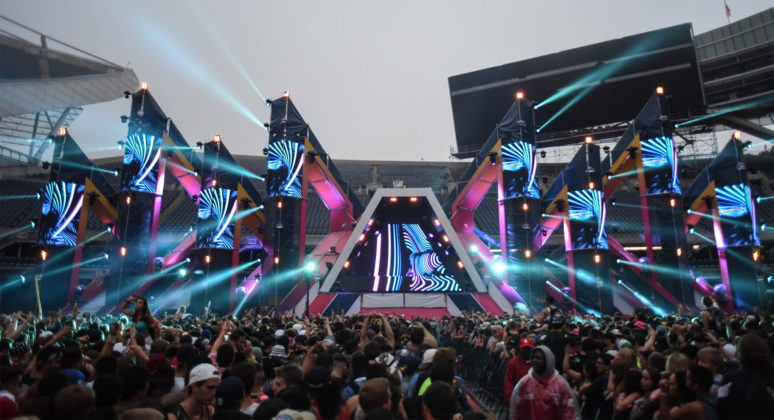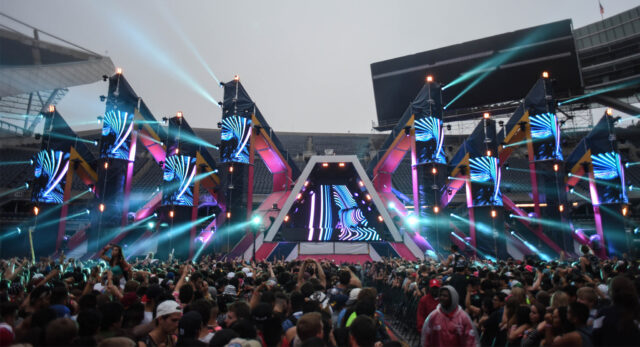 With over 75 artists and over 8 stages, this year\'s Spring Awakening Music Festival will be loaded with tons of hard-hitting headliners who are known to put on quite the performance. However, there is definitely a big share of underground talent, or just artists that you haven\'t heard of yet that have made a mark in the EDM community. So, below you\'ll find our list of the not-so-obvious top 10 artists to check out when you\'re enjoying yourself at this year\'s Spring Awakening.
1. Wheathin
Only 16 years old, talent Wheathin has definitely made a huge name for himself. Recently spotted in the studio with Skrillex and Oshi, Wheathin has created his fair share of remixes, all of which have surpassed over a million listens on SoundCloud. Given his age, with his expertise, he\'s definitely set himself up for success in the near future. He\'ll definitely throw down a comparatively relaxed set in relation to other artists at SAMF, but he is definitely worth checking out. Wheathin will be performing Sunday, stage and time currently unknown.
2. Dani Deahl
We\'ve long been fans of Dani Deahl, but for those that don\'t know her, she\'s an amazing Chicago talent that is quickly creating a name for herself outside of the 312 area code. You might know her from her podcast \"DSquared\" on SoundCloud, and she also was recently awarded \"Best DJ\" from Chicago Nightlife Awards. Needless to say, she definitely won\'t be holding back during her festival appearance this year. Dani will be performing on Friday, stage and time currently unknown.
3. Ghastly
Unless you\'ve been living under a rock lately, Ghastly recently started popping up everywhere, and is currently seen with Zomboy, Getter, JAUZ and the likes. He\'s one of the latest talents to come out of the OWSLA camp, and has amassed millions of plays on his latest lead singles. Known for his filthy signature sound, Ghastly will likely provide one of the best non-mainstage sets of the entire weekend. He\'s also been working on some new stuff with upcoming talent NGHTMRE, so be sure to be on the lookout for that during his set. Ghastly will be performing on the DJ Mag stage on Sunday, time currently unknown.
4. Ephwurd
Keeping Ghastly company on the DJ Mag stage on Sunday is Ephwurd. The duo, comprised of Datsik and Bais Haus, have been recognized for creating some new and fresh bass music, and their recent performance at EDC New York has been raved about a ton. Perhaps best known for their collaboration with JAUZ, Ephwurd is pushing the boundaries of bass music and is really doing something unique in the EDM community. Not sure if they\'re performing adjacent to Ghastly, but if they are, they\'re definitely worth sticking around for. Ephwurd will be performing on the DJ Mag stage on Sunday, time currently unknown.
5. GoodSex
Another Chicago artist making a name for himself is GoodSex. Performing at the SAMF mainstage last year, GoodSex is back at the festival this year and is known for dropping some hard-hitting trap singles during his sets. Having big trap singles of his own, GoodSex also manages to create stellar mashups with old school rap and new school trap (that rhymed). Joking aside, GoodSex threw down last year and will likely continue his streak this year. GoodSex will be performing on Sunday, stage and time currently unknown.
6. Autograf
Moving away from Sunday talent, producers Autograf will be gracing Spring Awakening this year and will be performing on the Body Language stage on Friday. Fresh off their Asia tour, Autograf has released a multitude of singles and recently released their \"Future Soup\" EP that has done big numbers on streaming platforms. Autograf will be the place to be for a quick electronic fix during the madness on Friday, so be sure to be on the lookout for those guys.
7. John O\'Callaghan
If you\'re in the mood for some trance on Saturday, look no further than the Trance Arena stage, particularly John O\'Callaghan. O\'Callaghan is a DJ and producer from Ireland, but is quickly creating a buzz for himself within the Trance community. He\'s also worked with other Trance stars like Cosmic Gate, Markus Schulz and Aly & Fila. He\'s currently signed under Armin van Buuren\'s label Armada, and he will be definitely playing all of your favorite Trance tunes Saturday night.
8. Aly & Fila

As aforementioned, Aly & Fila will be joining John O\'Callaghan on the Trance Arena stage Saturday night. Hailing from Egypt, Aly & Fila are currently one of the new top names in Trance, having their own record label, and releasing singles that consistently receive hundreds and thousands of plays. No word on if Aly & Fila will be playing adjacent to John O\'Callaghan but they\'ll definitely put on an amazing trance set you won\'t want to miss.
9. Alison Wonderland
Okay, not really \"not-so-obvious\", but if you don\'t plan on seeing Alison Wonderland, you should likely move your schedule around. Performing on the Bass Kitchen stage on Friday, AW is known for putting together unique sets with her staple singles, and gets the crowd going every time. Wonderland almost always puts 110% energy into each and everyone of her sets, making them driven, and exhilarating. Alison has a catalog of amazing singles, and recently released the deluxe edition of her album RUN! so she will definitely have plenty of amazing material to play during her set.
10. Honorable Mention: Hi Five
If you\'re at least considering one of these sets to go to, make this one your top priority. Hi Five is actually our writer Bryan, and he\'s a huge fan of bass music and groovy tracks alike. Not only is he a great writer with good music taste, but he has recently begun to produce original music that has done extremely well on SoundCloud, and was even supported most recently by Tommy Trash. His most recent single is linked below, and be sure to check out Bryan\'s set as some of the EDM Chicago crew will be dropping by to show some love. Hi Five will be performing on the Silent Disco stage at 2:45pm on Saturday.