As great as your living room may be, nothing beats the pleasures of relaxing and lounging in the backyard. When prepped and equipped with all the necessary bells and whistles, your backyard can be your personal sanctuary. Your backyard can be as lush and lavish as your interior and because it offers you fresh air and nature, it can be great for your health and wellbeing too.
Backyards are fantastic and anyone that has one should consider themselves highly favored and blessed. If you put them to good use, you can easily create a retreat where you can unwind and entertain. The good news is that your backyard is a blank canvas and you can paint it in whichever style or color that you choose.
The right backyard essentials can help to transform your space so that you can create something extraordinary and uniquely yours. Get ready for some al fresco bliss with these essential that you did not realize you needed in your backyard:
1. A large inflatable TV screen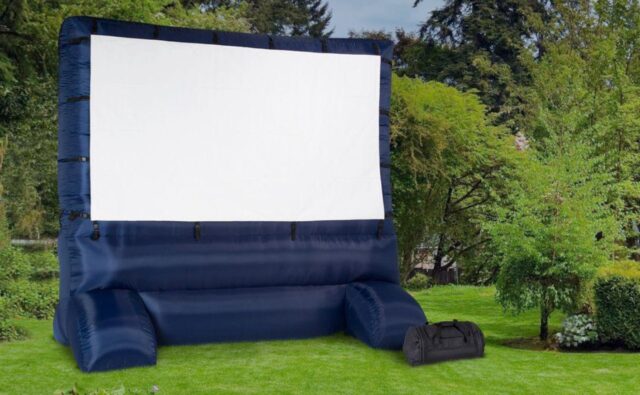 Most homeowners have the basics of throwing a great movie night down a good movie, snacks, and comfortable seats. However, if you really want to up the ante, you should seriously consider throwing a movie party in your backyard. Sure, it might be more challenging than throwing one outdoors. But the hustle will be worth it once you pull it off.
Invest in a quality projector and inflatable screen that will help you create the perfect magical environment. You could always try hauling your large screen HDTV to the back. But let's be frank- there are easier ways. The large screen will help you recreate the drive-in movie theater environment that is missing today.
2. A massive inflatable Twister game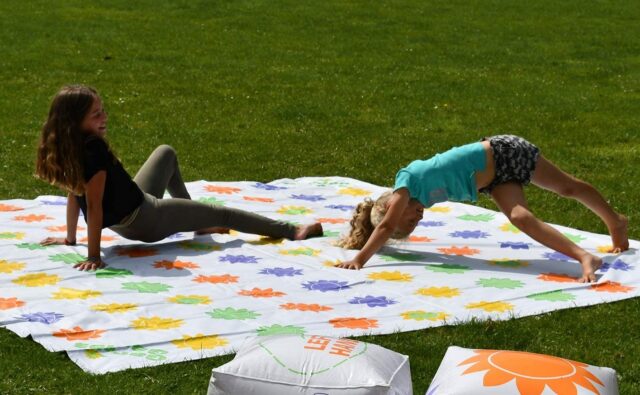 Twister is one of those classic games that we all love from our childhoods. However, recently, the game has received some major updates, which will make it less painful when you fall. The oversized inflatable version of the Twister game is just what you need to add a layer of old-fashion fun to your outdoor escapades.
The inflatable game is large enough to accommodate a group of your favorite friends or family) 15 by 15 feet) and is capable of supporting close to 1500 pounds. the surface has over 60 dots so that everyone can join in on the fun. The inflatable game comes with an air blower, which you will use to keep the surface inflated.
3. A quality hammock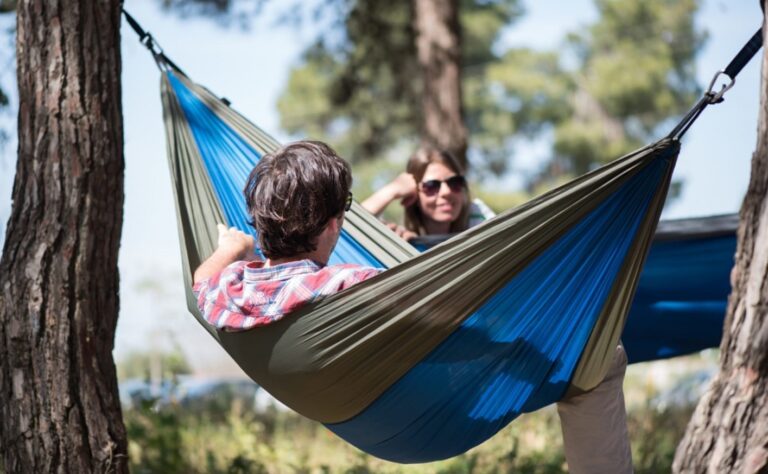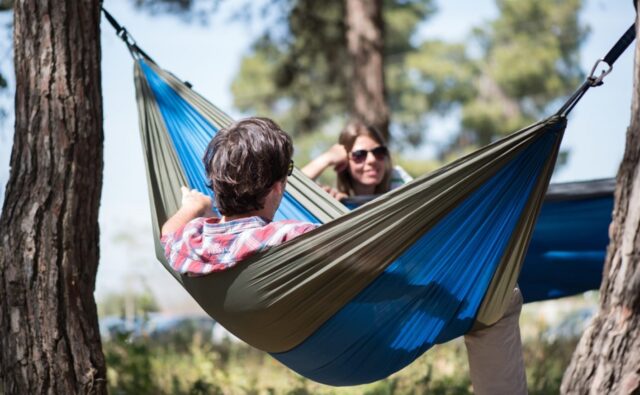 If you take pleasure in lounging in the great outdoors, then you need a hammock. If you like lounging outside with a good book and a great glass of wine in hand, then you definitely need a hammock. If you like to take naps under the starry skies or the sunny skies, then you should absolutely get yourself one.
There are countless reasons you should get a hammock. For instance, if you suffer from insomnia or have trouble staying asleep, there is no better way than to spend outdoors. the breeze will sway you and rock you to sleep while the rustling trees and the sounds of nature will act as your personal white noise machine.
4. An outdoor blanket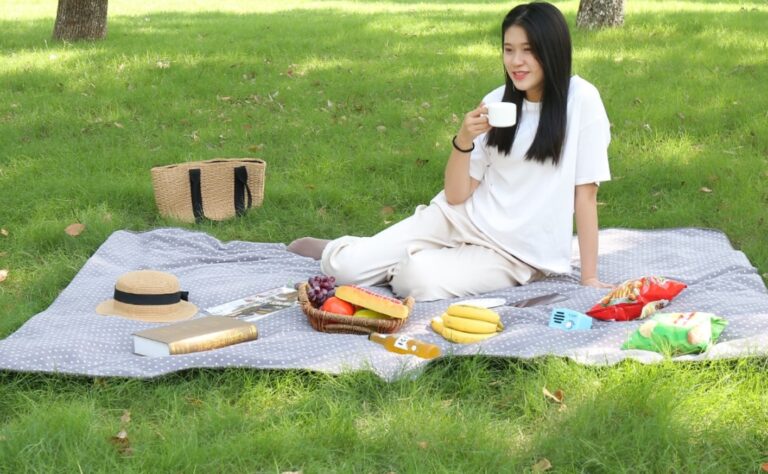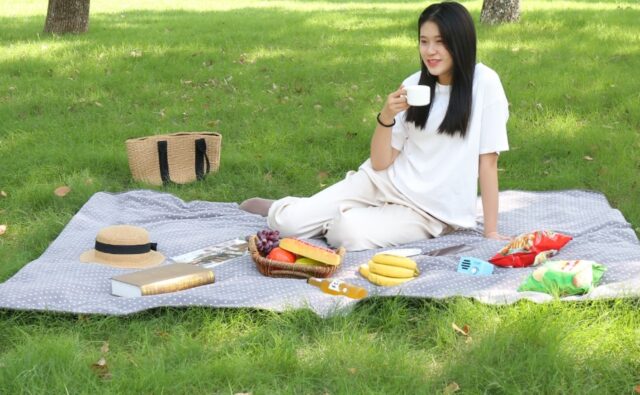 Being outside in your backyard is truly one of life's greatest pleasures. For the most relaxing experience in your backyard, you will need a quality outdoor blanket (great guide here on giftwits.com). Use it to stargaze, host romantic picnics and dinners, or just relax and hang out with your family or friends in the fresh air.
The best outdoor blankets need to be large enough so that it can accommodate your party. It also needs to be water-resistant to keep you and any supplies that you intend on using dry. Preferably opt for a variety that is easy to clean in case it comes into contact with mud. It also needs to be foldable and easy to carry so that you can pack it easily whenever you need to travel with it.
5. A backyard fire pit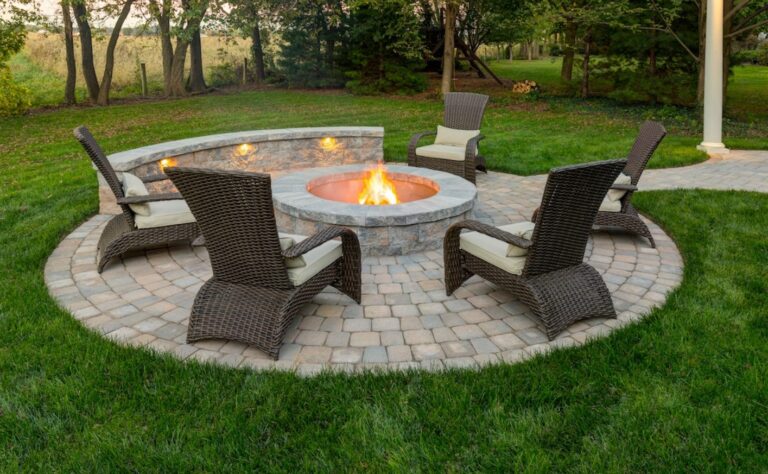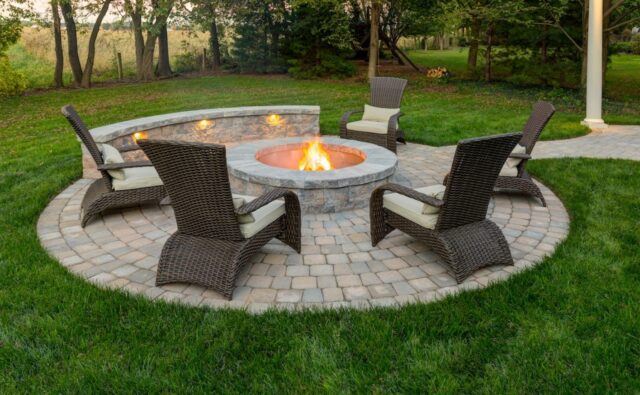 These days accessorizing the backyard means adding elements like ponds, outdoor kitchens, patio furniture, and things of that nature, which can get very expensive. Adding a fire pit is an easy yet affordable way to add some drama to an otherwise plain backyard.
Fire pits can be permanent or temporary. A permanent fire it can easily be assembled without any assistance or construction expertise. Simply purchase a premade kit from any local hardware store. Alternatively, if you want to install a permanent fire pit, you can opt to go fully custom to have a contractor design and build the pit for you.
6. A patio umbrella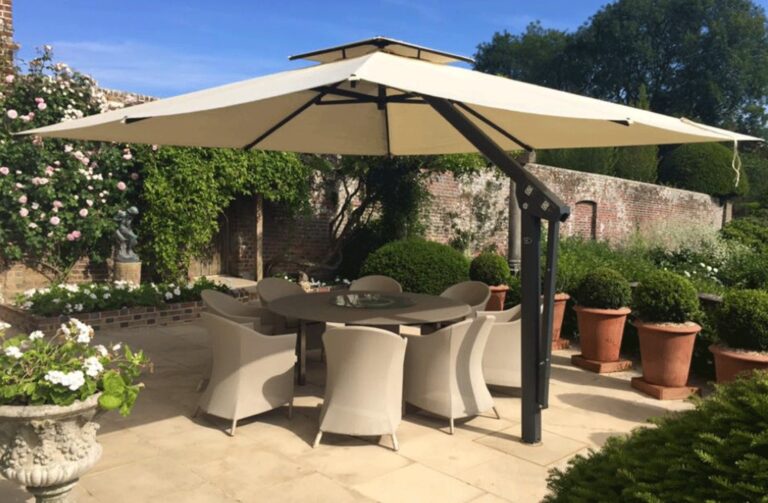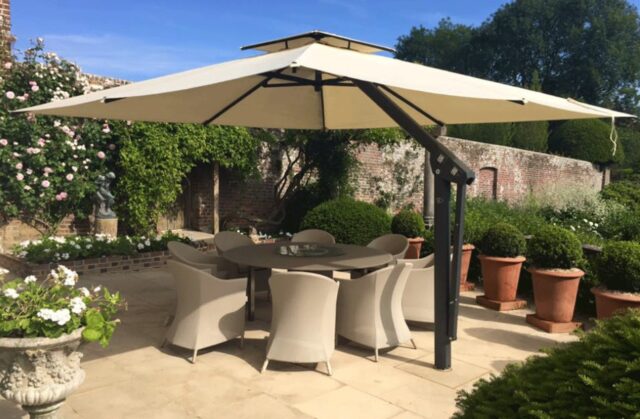 When you have a backyard, a patio umbrella is just one of those accessories that you need to complete your yard's look. Patio umbrellas come in all shapes and sizes, which means that you can find the right one to suit the aesthetic or style that you already have in your backyard.
While most patio umbrellas are typically available in circular or octagonal designs, some have square canopies that can shield you whether you are in the sun or rain. When looking for a patio umbrella, invest in one that has a heavy base so that it can endure hard weather.
Patio umbrellas that are made using weather-resistant fabric such as polyester should also be considered as they are easy to maintain and clean whenever necessary. An umbrella that has a rust-free pole is also more likely to offer you the kind of service that you deserve.
Final Thoughts
There is never a wrong time to BBQ- and nothing makes a great BBQ taste better than a beautifully designed backyard. Turn your backyard into your favorite part of the house by equipping it with all the essentials needed to make it your little slice of paradise.
Just like your indoors, creating the perfect backyard takes time. The process of fitting your backyard with all the essentials it needs is half the fun. If your needs change or improvements become necessary, you can always tweak the design.