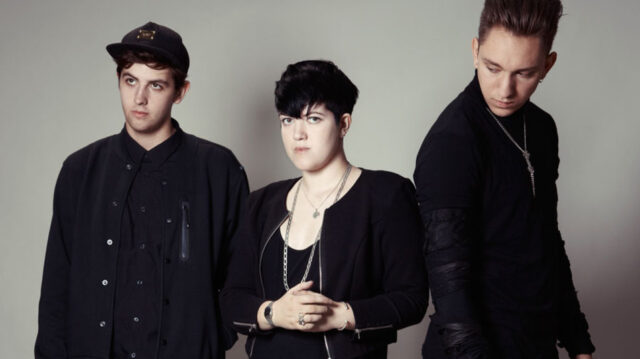 After a 4-year hiatus, The XX have announced that they are working on a new album and will be touring this fall. Their last album, Coexist, was released in 2012 and featured tracks "Angels", "Chained" and "Fiction". The London trio is composed of Romy Madley Croft, Oliver Sim, and Jamie xx (who has his own side project with his release of In Colour). The upcoming album has yet to be named.
Recently, it was announced that the band would be playing the South American Lollapalooza festivals, after their last show in New York in 2014. They will be touring again in the fall, in late November and early December. It looks like the band isn\'t stopping by the US just yet, as they head to Europe, Japan and South America this fall. However there is sure to be a North America tour soon with the release of their new album.
The XX are known for their down-tempo and simple beats paired with sultry and mysterious vocals. They have been the target of countless electronic music artists, including remixes by Kygo,  Bodhi, and many more.
Check out their announcement and tour dates below, as well as a playlist they shared of artists they've been listening to lately, including Frank Ocean, Radiohead, Drake and more.
Tour Dates:
11-28 Zagreb, Croatia – Bocarski Dom
11-29 Prague, Czech Republic – Forum Karlin
11-30 Poznan, Poland – Hala Nr 2 MTP
12-01 Warsaw, Poland – Nowy Teatr
12-03 Vilnius, Lithuania – Compensa Arena
12-06 Tokyo, Japan – Toyosu PIT
03-23 Bogota, Colombia – Festival Estereo Picnic
03-24 Bogota, Colombia – Festival Estereo Picnic
03-25 Bogota, Colombia – Festival Estereo Picnic
03-25 Sao Paulo, Brazil – Lollapalooza
03-26 Sao Paulo, Brazil – Lollapalooza
03-31 San Isidro, Argentina – Lollapalooza
04-01 San Isidro, Argentina – Lollapalooza
04-01 Santiago, Chile – Lollapalooza
04-02 Santiago, Chile – Lollapalooza