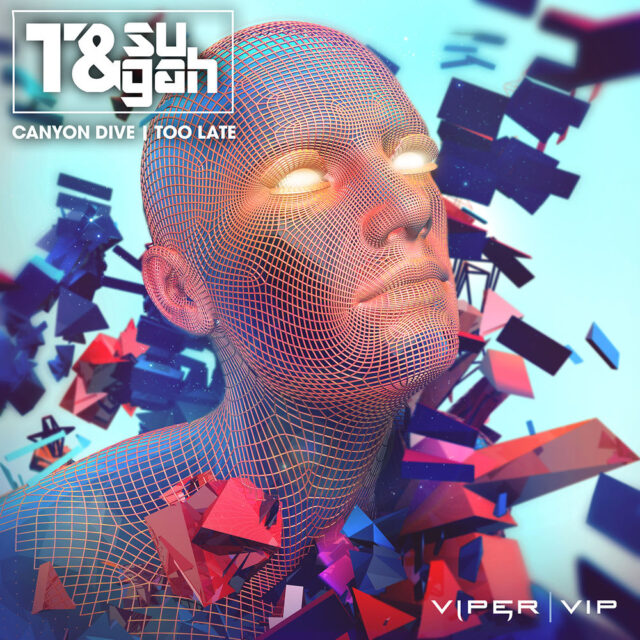 A quality imprint in its own right, Viper VIP has been responsible for some of the freshest, most innovative Drum and Bass the scene has to offer. Much more than a sub-label, the international imprint has quickly gained a reputation for showcasing fresh new talent from across the globe, with names such as Smooth, InsideInfo, Metrik, Kove, BMotion, Camo & Krooked, Koncept, Cynematic and DC Breaks all featuring in its illustrious back catalogue.
This time around, Viper VIP teams up with T & Sugah, who are starting to create big waves in the DnB scene. These boys know their way around the entire DnB spectrum, from liquid rollers to straight bangers while always staying dancefloor orientated. This diversity is what characterizes T and Sugah's sets as well as their productions.
\'Canyon Dive\' comes with a massive stadium size vibe and thunders into an epic groove, accompanied by ethereal vocals, sharp synths, floating pads and gritty bass.
Next up is \'Too Late\'. This one opens with the kind of emotive melodies that are usually reserved for movie scores, before the massive bassline & rolling breaks hit.
Released: 22/06/2015