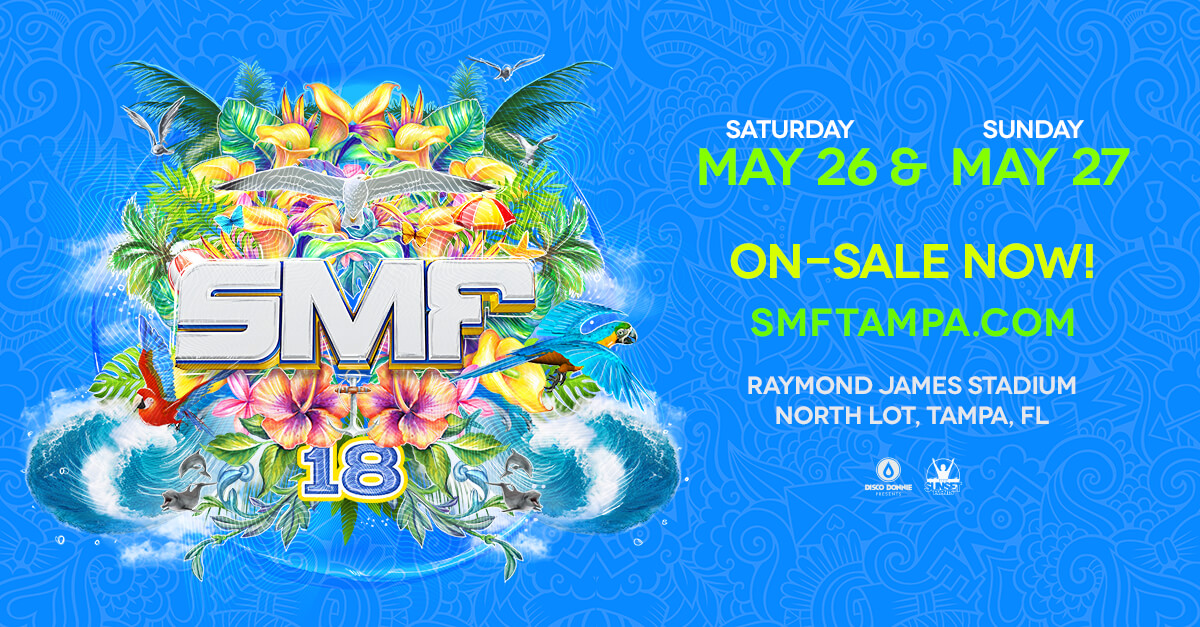 The hottest music festival in Central Florida is back and bigger than ever! Festival goers will converge on the Raymond James Stadium this May to embark on an adventure with some massive heavy hitters and eclectic acts. Sunset Music Festival is one of the premiere music festivals that's based in Tampa, Florida. Over the years SMF has grown in size and this year is to be their biggest yet. With acts such as Crankdat, Barely Alive, Destructo, Illenium, and many more, the energy is going to be palpable. Headliner for Day 1 is Marshmello and Day 2 is Excision.
Disco Donnie and Sunset Events have been on a roll over the past years and this line up is massive. Festival goers will be able to enjoy a bass heavy line up with some amazing house artists as well. I had the opportunity to go in the past couple of years, and every time was different and exciting. They're line ups are perfectly curated and festival staff and vendors are some of the nicest and most helpful I've ever seen at an event. With their line up announcement and gearing up for the festival, you definitely don't want to miss this!
For ticket information be sure to check out the ticket section. There are GA tickets, VIP Tickets, and payment plans available for everyone to enjoy the sun soaked festival this year. And If you're a huge fan of Sunset, you can sign up to be an ambassador that includes benefits and rewards for reppin' the festival.
For information regarding rules and maps for your stay, be sure to head over to the guide. Here you can see the stage set up and layout of the entire festival making it easy for you to choose which stage to be at what time.