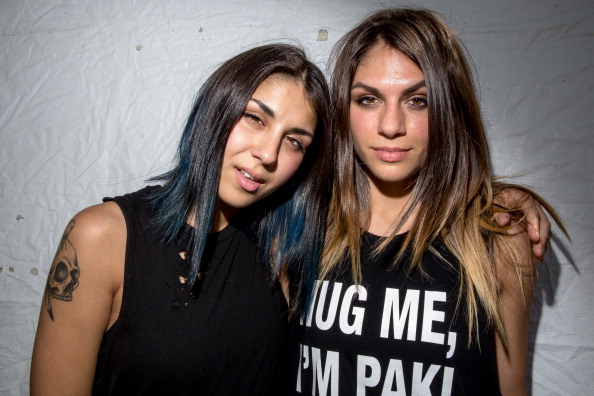 Three Sisters Park, home to Summer Camp Music Festival, may or may not be hosting Krewella as an official headliner for the festival taking place this Memorial Day weekend. Apparently there are some Summer Camp veterans that are not too happy the EDM artist has a place at the Chillicothe, Illinois festival as announced on the third wave of acts. First and second line-up announcement built anticipation for another great year, with over 75 acts including everything from Griz, moe., and Umphrey\'s McGee, to Steve Miller Band and STS9. When this mainstream act was released on March 17, fans of the 15-year-long running festival had a little something to say about it.
According to the petition filed on change.org, Krewella does not deserve a headlining spot on this year\'s line-up. Summer Camp usually hosts a decently popular EDM artist somewhere on the line-up to draw in some fans from a different base, considering many Scamp acts are jam bands, bluegrass, or live bands. In previous years this EDM spot has been filled by performances among the likes of Bassnectar or Pretty Lights, but this year Krewella is causing more controversy than any. The petition description mentions that with Big Gigantic on the roster, there should be enough EDM at the festival already. These petitioners fear that Scamp will be turning into an EDM fest with the addition of Krewella, complete with raver tanks, glo-sticks, and kiddies wearing kandi. Also, the Chicago hailing trio has caused some drama in the past year with lawsuits and a break-up, and their mainstream popularity worries festival veterans about the kind of crowd this will draw out. Think for yourself: does the typical turnout at a live Krewella show prove very consistent with crowds of grooving Scampers? Their concern may be completely valid, but it also may end up having little to no effect on the overall festival experience.
With a strongly worded description, the petition currently has 506 people in support of booting Krewella from the line-up. Generally, a 10% minimum is consider effective petitioning to speak for the masses. So with about 20,000 attendees each year, about 1,500 more supporters may force Summer Camp to rethink their latest announcement.
What do you think? Leave your comment in the section below.
Support it? Sign the petition here.
Source: change.org
Photo courtesy of: Chelsea Lauren
Check out Rain Man\'s debut single \"Visionary\"