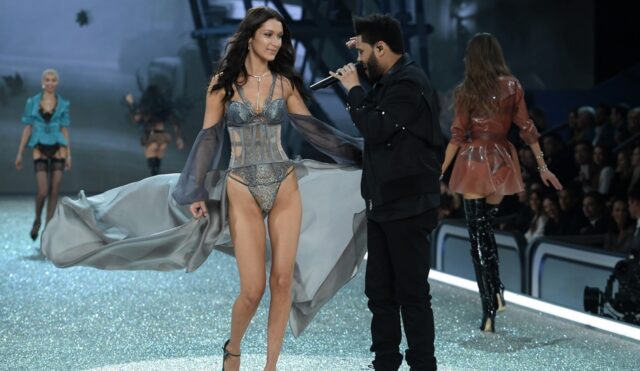 "Starboy", The Weeknd and Daft Punk's colossal collaboration, has swept the entire globe in less than 3 months.
But what else could you expect? When two of the most eminent creatives of our time join forces, the result will find the love of millions, at the least. Give it 3 months? It will be performed at dozens of awards shows around the world, and maybe even make its way to The Victoria's Secret Fashion Show!
The Weeknd did just that, when he enchanted models and attendees of The VS Fashion Show in Paris with the infectious beats of Starboy and his stunning voice. Daft Punk unfortunately did not make an appearance, but their ingeniousness is undoubtedly reckoned through Abel's magnificent performance.
Watch the Starboy shine in the video below as he serenades the majestic Angels of Victoria's Secret.