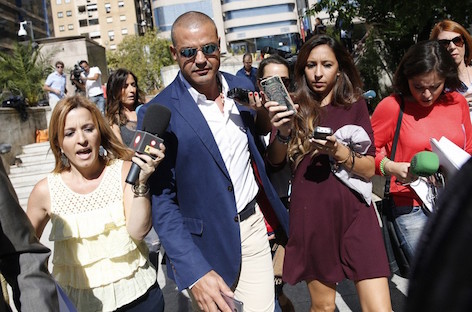 In 2012, a Steve Aoki-headlined Halloween party turned tragic when five people were trampled to death and many others seriously injured at Madrid Arena. The head promoter of the Thriller Music Park show, Miguel Ángel Flores, along with seven of the 15 men indicted have been charged with gross negligence, manslaughter, and 29 counts of criminal injury. Flores has received the maximum penalty of four years in prison.
On the night of the tragedy, a malfunction on stage is believed to have caused the panic among attendees which led to a stampede toward the venue's emergency exits. Spanish judges not only ruled that the show was grossly oversold-out by 6,000 tickets, but that multiple exists were closed and the staff were not prepared to deal with the number of attendees.
In addition to time behind bars, Flores has been ordered to stop all professional activity when it comes to organizing or hosting events. Though yesterday, Spanish publications ran a story stating that he plans to reopen his Madrid club on October 14th, which had closed following the Madrid Arena event.
Stay tuned for updates.