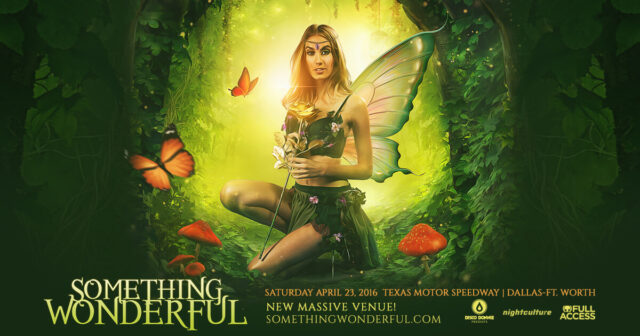 With Something Wonderful taking place in just a few weeks, we\'re hoping that this Texas-based Disco Donnie fest doesn\'t get rained out again (like last year, and the same with Something Wicked). The reason being is that this line-up is chalked full of great house music, with little sprinkles of trap/dubstep to appeal to the very few bass heads in the city of Dallas. Disco Donnie always puts on a stellar production, but weather has not been a friend of the company.
You\'ll want to be sure to buy your tickets before this Friday, April 1st at midnight to get the lowest price! Featuring over 20 artists from around the world, headlining performances from Tiësto and Dada Life will awaken the senses. Plus, we've got Borgore, Markus Schulz, Tritonal brought to life by a million watts of lighting, video, and lasers. Share the majestic experience of Something Wonderful among 20,000 fellow fans spanning more than 18 countries and 41 states! Check out the line-up below and don\'t sleep!
Buy festival passes to Something Wonderful before prices increase at midnight (11:59 PM CT) on Friday, April 1st!