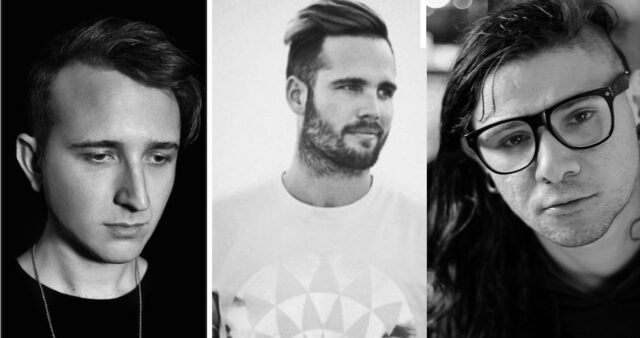 It's a great day for funky bass lovers. RL Grime, What So Not, and Skrillex's massive triple threat collaboration, "Waiting", is finally available for you to stream.
The ultimate compilation of heavy-weighted talents has kept fans "waiting" for quite some time now, seeing that since its first tease during RL Grime's Hard Summer 2015 set, fans have been anxious to find out what was the track that had the refreshingly gripping horns and enthralling bass lines.
The then-ID was destined to return as a voluptuous banger when Australian powerhouse What So Not announced its completion this past September, and the hype of anticipation neared its climax when RL Grime closed off his Halloween V mix with its inflating sounds.
"Waiting" showcases the dynamicity of musical fulfillment as the track unveils itself with suspenseful synths layered by high-pitched vocals, keeping listeners on their tippy toes as the song builds up to its eruption of infectious brass horns.
Tune in now and familiarize yourself with its flare because this hit surely will make an appearance in many upcoming bass-driven sets.
To RL Grime, What So Not, and Skrillex, hats off to you.