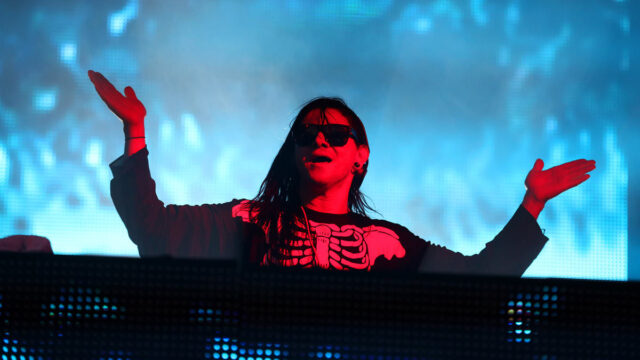 Giving back is always something nice you can do especially when if you are more fortunate than others. For example, Steve Angello looking for the next top DJ with his \"Children of the Wild\" remix contest for young DJ's between the ages of 15 and under. Now Skrillex, who will be heading out on the Full Flex Express, has announced that he will be donating thousands of dollars of Pioneer Equipment to youth centers across Canada.
This project couldn't of been done without the help of Bridges For Music, an organization that is connected with leaders high in the industry to help raise global awareness of issues that are occurring locally through music. For every local youth center at every stop they will be receiving two CDJ2000's and a DJM Mixer, with also a short demo. But wait there's more! Not only do they get the equipment, but they are also being invited to the soundcheck before the show to see what it is like to be producer. In addition, the proceeds that come from the ticket sales will be donated to Bridges For Music to help build a music school in South Africa.
Even without buying a ticket you can also help give to the Bridges for Music foundation. Skrillex is giving some extra perks to donating besides the feeling of knowing you helped. These extra perks will include signed merch by Jack Ü and a chance to go on a full VIP trip to hang with Skrillex at any of his North American tour dates. With all of the proceeds from tickets and donations it is safe to say Skrillex is making a huge impact on the world in and outside of the EDM community.