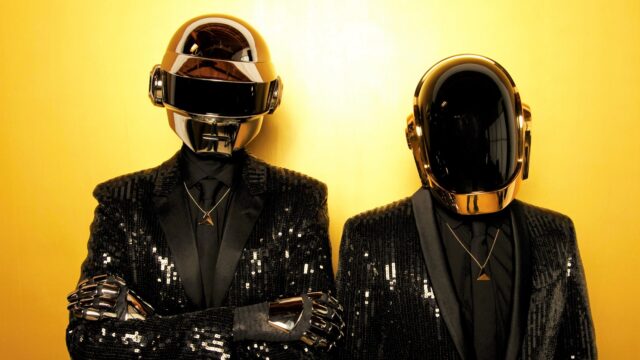 \'Come on guys, let\'s get a live show again\' Skrillex says to Daft Punk
Daft Punk have hosted their relic-ridden pop-up shop with items from their past tours in Los Angeles this Grammy weekend. The French duos pop-up attracted a multitude of celebrities, media, and other music industry influencers. Thomas Bangalter and Guy-Manuel de Homem-Cristo (Daft Punk) even made a guest appearance in plainclothes to talk to fans and guests of their pop-up shop.
Skrillex and Mija were the two artists selected to perform at the star-studded pop-up. Mija held the reins, as she selected the majority of the music for the evening. Yet Skrillex showed up for a surprise set to celebrate a pair of his favorite artists.
The OWSLA founder took his surprise appearance as an opportunity to ask Daft Punk to perform again.
Of course, asking about another tour should not come as a surprise, or a crazy request. The duo has toured in 1997 and 2007, making 2017 the perfect fit for another Alive tour.
Skrillex recounted his longtime love for Daft Punk to Rolling Stone, as he detailed nearly getting beaten when scalping a ticket to the Alive 2007 LA stop. Skrillex also claims that he knows the robots personally, and has been trying to get them to perform live again for years now. "I'm trying to get them to do a live show," Skrillex began. "Come on guys, let's get a live show again," he concluded.
I think I can speak for everyone when I say that everyone hopes Skrillex\'s plea comes to fruition. However, in the meantime, Daft Punk\'s pop-up shop will be appearing in various locations around the globe.
Check out Skrillex performing at Daft Punk\'s pop-up shop below.
H/T: Dancing Astronaut