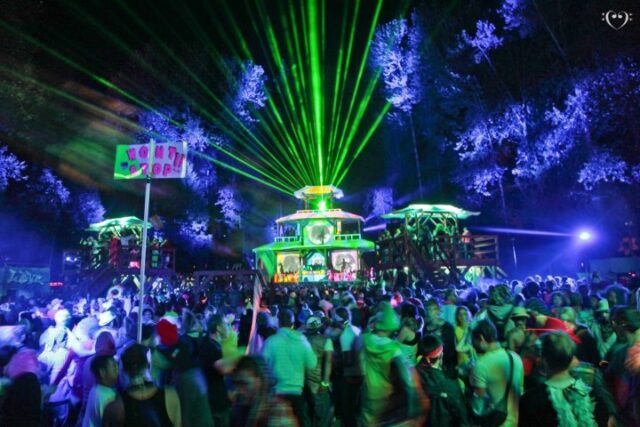 Everyone\'s bucket list festival is back today with the news of their 19th annual festival headliners and it\'s looking like the 2016 edition is living up to it\'s annual hype. While many have speculated in recent months about how a low Canadian dollar would impact Canadian festivals, a glance at the 2016 Shambhala lineup shows its resilience and diversity, reminding us all of why this vibey festival sold out in record time this year, well ahead of announcing a single headliner, for the first time in its history.
Expertly curated, this versatile lineup offers something for everyone. Old school fans will be excited by acts like Felix Da Housecat, Cut Chemist,Green Velvet, Roni Size & KRUST\'s Full Cycle revival, ANDY C, Caspa & Rusko, Questlove andNightmares On Wax, while newer electronic music fans will be delighted by acts like Snails, Boys Noize,Hermitude, marshmello, TroyBoi and more.
As always, the lineup includes a host of crowd favorites, veterans, up-and-comers, and bonafide legends. Make sure your dancing shoes are broken in, because your feet won't stop moving all week. Tickets for the 19th Annual Shambhala Music Festival at Salmo River Ranch near Salmo, BC, Canada. Buy tickets here. Shambhala is a 19+ event. 
H/T Shambhala