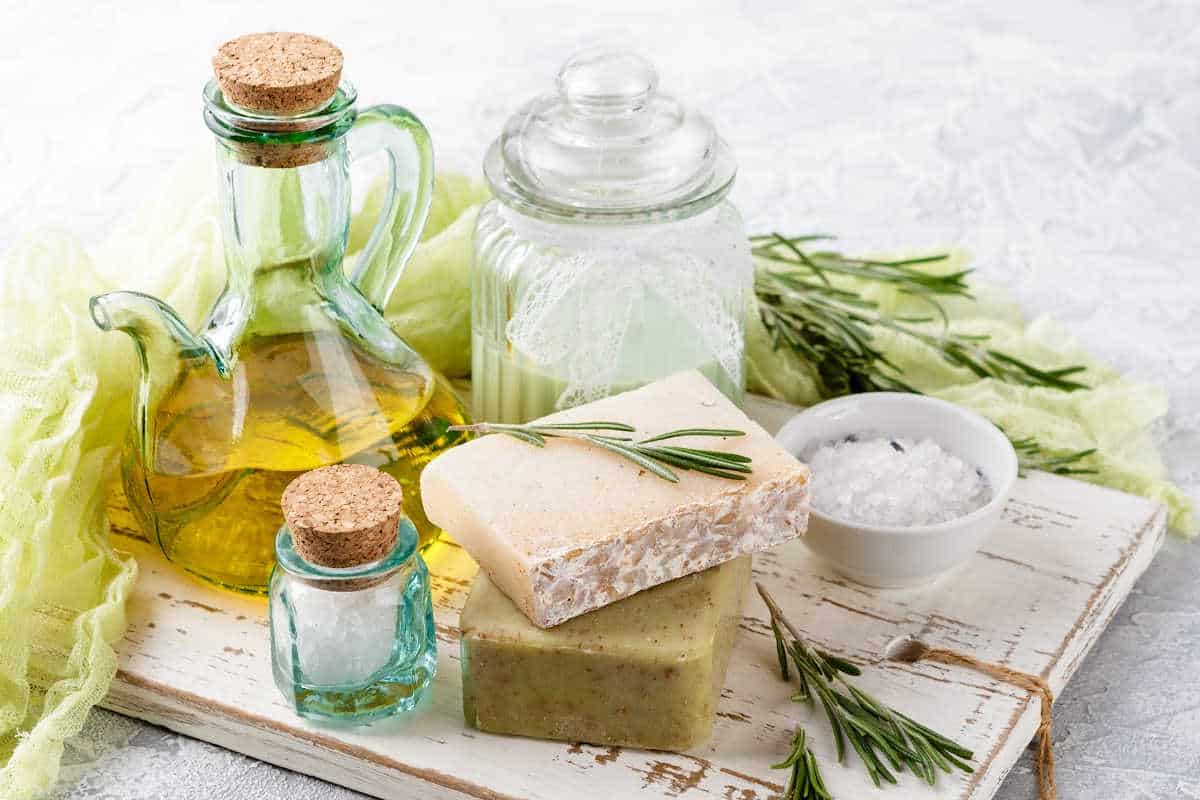 Did you know that around 35 percent of Brits run their own companies on the side?! Many people's principal source of income was once a hobby they pursued on the side.
The beauty industry is recession-proof, making it an excellent choice for a side hustle.
A career as a makeup artist or nail technician is ideal if you're looking for something flexible enough to fit into your existing schedule.
In order to assist you in getting your side business off the ground, we have assembled our top pieces of advice in this guide.
How to Set Up Your Skincare Business Side Hustle in a Day: Top 5 Key Steps To Know
1. Get right into it
By 2025, the worldwide skincare market might be worth $183 billion!
Independent label success likely contributed to recent growth, along with the expansion of social media. Most beauty experts and companies like Estee Lauder and L'Oréal can't grow further, and they will reach their pique sooner or later.
Indie beauty and "clean beauty" are driving market expansion, and women are going crazy for it. One prime example of this is Tarte which joined Sephora's clientele in 2003, made $12 million in 2008, and sold most of its shares to Kosé in 2014. Now, if you plan on succeeding in the skincare industry, you have to think in advance. Usually, a skin care product made from scratch takes 12 weeks to do.
2. You need a bit of training
Nothing happens overnight, which is why you may want to invest in your career and this side hustle project. When we say invest we mean both financially and with your free time.
If you want to further your education while keeping your current job, consider enrolling in one one-day diploma program, which can help you obtain the knowledge in the shortest time possible.
With online classes, you can continue with your regular life without sacrificing your education. Both online and in-person training options are available to get a certificate valid for your beauty or skincare business. Nowadays everyone can enroll in these programs, and almost everyone can find a course that suits him or her. The market is filled with different fast-paced options that will help you get the needed information.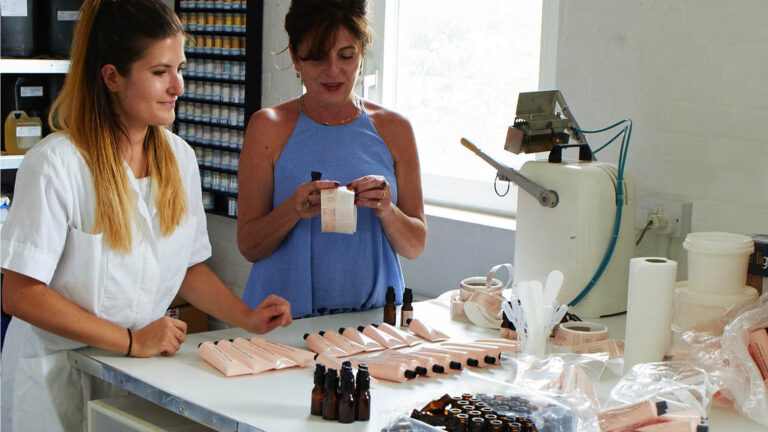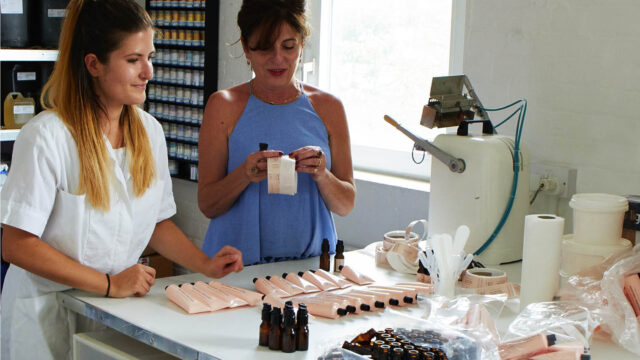 3. Manufacture & legal aspects
Whether you want to work with a manufacturer or find a way to make your skincare line on your own, effective production is of the utmost significance. Although it makes sense that you'd want to keep prices low, working with a respected manufacturer is essential if you're developing a high-end skincare brand. It's critical to keep the following factors in mind when choosing a supplier for your skincare line of products:
Professionalism and ability
Location of their storage and production facilities
How well and swiftly you can handle customer inquiries
Before you start, make sure all of your business, skincare line and relevant permits are in order.
Obtain the required permits.
Submit a claim for product liability insurance.
One of the worst possible outcomes is having your lucrative company shut down because you (unknowingly) broke the law. With a couple of phone calls and some browsing, you can get your answers.
4. Your online store has to pop
Start an online store with your items and brand.
Ecommerce systems make selling skincare online easier + Shopify stores can be built without technical assistance. For instance, you can choose a Shopify theme and personalize your store's layout. Most stores need these pages:
Create a page for your company and products.
Have an about us template.
Add photographs and descriptions to product pages.
Add the search terms customers use to find your products online.
Make sure your website has a newsletter signup form.
Blogs and social media links help with content marketing.
Adds product page videos easily + think about making an Instagram page for your site and your brand. Have something to offer that others don't while making your design catchy. For instance, why not get an online plug-in feature where customers can digitally test cosmetics?!
You can also add quick color swatches (useful when offering various variants of the same product). Be creative and explore your options.
5. Have a team you like
In addition to smart time management, having a team that can help you out during any situation is very useful.
Delegating tasks is a great way to save time or take on a critical role.
Developing your team has multiple benefits.
Some hire help for household tasks, family responsibilities, and pet care.
Friends and relatives can help you build your beauty business in small ways. You may hire a sitter for one hour of extra work time, a dog walker, or adjust your work schedule.
Exchange your goods for their help to make things mutually beneficial.
Building a team may involve employing people who can benefit your organization.
This could include simple activities like assembling packaging, labeling bottles and jars, or updating a sales webpage.
If branding and website design aren't your strong suits, you can always get help. You'll save time and hassle afterward + you will get to enjoy the creative process of it all, putting an emphasis on the things you love the most.
Where and how to get started?
Are you eager to give it a go? The truth is that creating anything of your own, fun and new that isn't still on the market will boost your endorphins. Nowadays, you can make your very own body oils, face creams, gels, hair-care products, fragrances, lotions, and many, many more. Sounds fun? If so, you should check out this custom private-label skin care.
RainShadow Labs has been in the business since 1983 and they can bring you wholesale skin care products direct from the manufacturer at truly competitive prices. Get to enjoy your creative freedom, and be honest about what you're trying to achieve. After you've chosen a vendor and finished the design and selection process, the vendor will send samples and you will have a smooth finish from then on. Check them out and see for yourself.