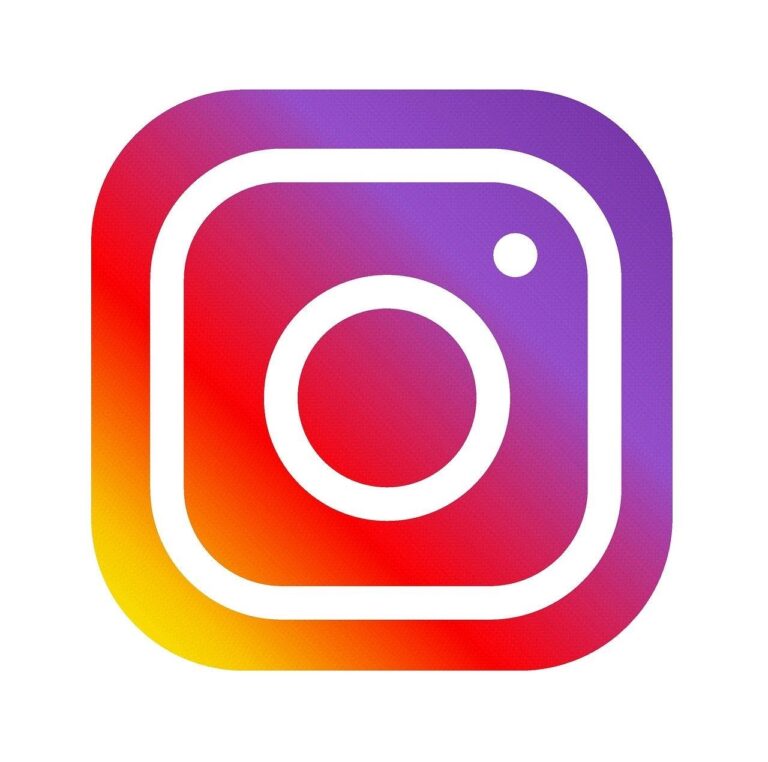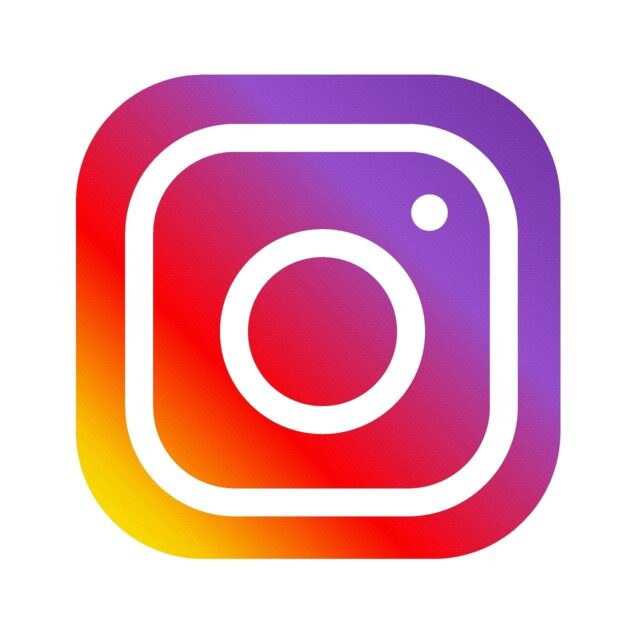 Certain new e-commerce features are expected on Instagram before the end of 2023. These in addition to existing e-commerce features will boost IG's social commerce capabilities.
One more thing to which entrepreneurs need to pay attention is insurance. You can find more about e-commerce business insurance here.
With over 1 billion monthly active users, 500 million daily Stories users, and 200 million visits per day to Business Profiles, Instagram is no doubt a powerful marketing platform.
Smart marketers are already profiting from organic posts and Stories by sharing relevant and engaging content. In addition, businesses selling physical products in North America, LATAM,  EMEA, and APAC regions can also market their products using Instagram Shopping.
In this post, I will discuss the three (3) new e-commerce features expected on Instagram this year and highlight how they can benefit your small business, but first, let's see.
Social Media and Commerce (the case of Instagram)
There are over 3.81 billion monthly active social media users, 2 billion + on Facebook alone. Apart from being the tenth most popular Google query, IG is also the second most downloaded free app in the Apple app store.
Users could simply create a "For Sale" post, tag their friends, family, fans, or followers and wham, sales closed! Then came Instagram Shopping, which allows businesses in select markets to own a storefront. Users can discover your products via posts, Stories, or through Search and Explore.
On tapping featured products tags, users will be directed to the product sales page to finalize purchase.
Over time, commerce on Instagram has evolved and is set to further evolve with the anticipated introduction of three (3) new e-commerce features before year-end.
Why Bother With Instagram?
The following stats are key to understanding why IG is a marketing hotbed, and why marketers should pay attention:
200 million users visit at least one business profile daily
75.3% of US businesses will use IG in 2023
A third of most-viewed Stories are from businesses
843.9 million users; that's Instagram's potential advertising reach
IG is one of the fastest-growing social networks
62% of users discover new products via IG
Per month, 130 million users tap on Shopping posts
11% of US social media users shop on Instagram
More than half of users tap on Explore each month
73% of US teens want brands to reach them about new products, etc via Instagram
Brands are also expected to spend over $12 billion in Instagram ads in 2023.
You can learn more about other interesting social media trends of interest as shared by Oberlo here.
These three (3) new e-commerce features are designed to make shopping on IG even better.
3 New E-commerce Features Expected on Instagram in 2023
As you may already know, e-commerce, especially groceries and home essentials, witnessed a COVID-19 boom. Experts expect this trend to not only continue but increase as more people gravitate towards online shopping.
1. Facebook Shop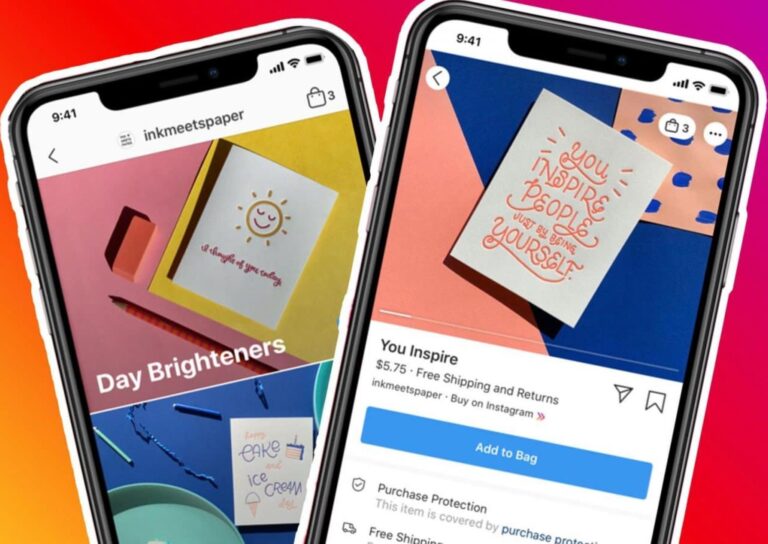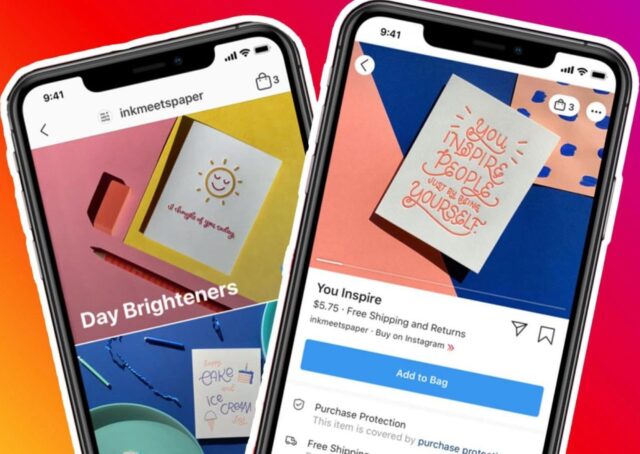 On May 19, Facebook Shops launched, giving businesses the opportunity to open shop on Facebook and market to FB's huge user base. According to FB, this is designed to help businesses severely impacted by COVID-19 to move online.
Facebook partnered with e-commerce leaders like Shopify, BigCommerce, WooCommerce, among others, to develop this e-commerce friendly feature. It allows brands to create and customize their shop's look and feel, featuring different products.
This shop will also be visible on Instagram. This will give brands more visibility on two of the world's leading social networks. Shops can be discovered via Facebook Page or a business' Instagram Profile, also via posts, ads, and Stories. Customers can also instant message brands via WhatsApp, Messenger, or DM.
Brands like InkMeetsPaper are already using Facebook Shops. Users can browse, save, and buy products in-app (if Checkout is enabled in the US) or offsite on the merchant's website.
2. Instagram Shop (plus Shop Tab)
Beginning this summer, Instagram will roll out Instagram Shop in the US. This feature is expected to be widely available in other regions later. Instagram Shop provides shoppers a new way to browse, discover, and purchase products via Instagram Explore.
The above is an example showing an innovative portable phone-mount in Instagram Shop. Users can follow or click on the creator's handle, browse by categories, apply filters, and proceed to explore the product, plus place their orders, all in-app.
Later this year, IG will be introducing a shop tab in the navigation bar. This will make it possible for shoppers to navigate straight to Instagram Shop with just one tap. This will increase checkout speed and convenience.
You can add Instagram Shop to your existing IG marketing mix to supercharge your current marketing efforts and results.
3. Live Shopping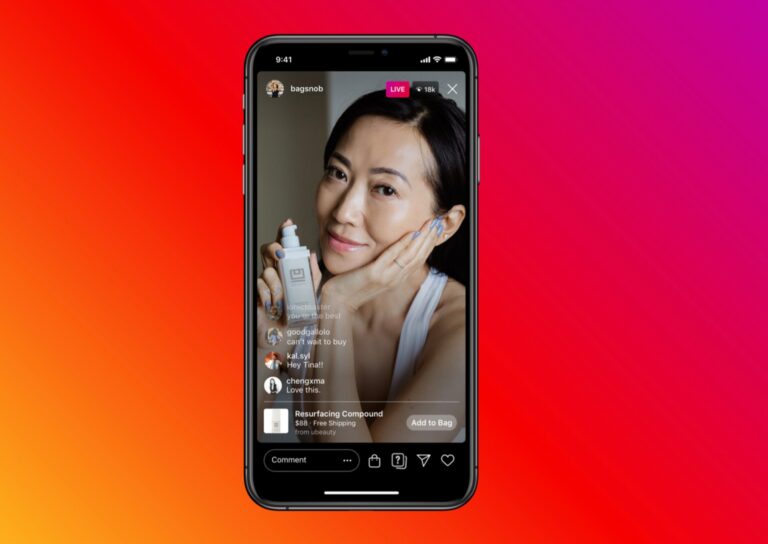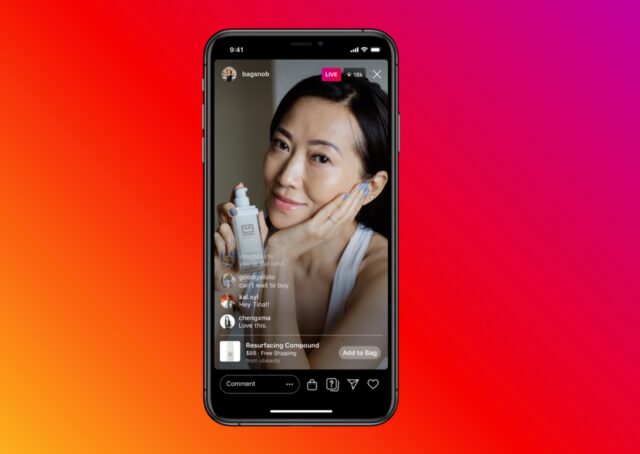 The phone-mount image pictured above features a play button. This is because Instagram shops also support videos. Videos have been used to introduce new products, announce deals and discounts, and sell all sorts on social media.
With Live Shopping, shoppers will be able to shop in real-time. If you own a Facebook Shop, for instance, you will be able to tag products from your catalog before you go live.  These tagged products will be visible below the videos. Shoppers will be able to tap on them to learn more and to place orders.
Bear in mind that shoppers can also message you via WhatsApp, Messenger, or DM. This is a great leap forward for conversational commerce. Smart marketers can utilize instant messaging and live shopping to upsell and cross-sell to customers, thereby considerably increasing AOV.
Some businesses on Facebook and Instagram are already testing out this live shopping feature, with some organizing auction-style sales. Live shopping is one of the new e-commerce features expected to roll out for public use before the year ends.
One more thing on which entrepreneur need to pay attention is insurance. You can find more about e-commerce business insurance here.
Conclusion
Facebook and Instagram are great places to market and sell your products/services. They both have a large (often interconnected) user base, wide reach, and certain business-friendly features that can help businesses sell online.
Given Facebook's partnership with the likes of Shopify, now may be one of the best times to perfect and implement your social commerce strategy. By taking your business to social media, you ensure business continuity plus gain access to a multi-billion dollar market.
Let us know your thoughts about these new e-commerce features expected on Instagram.