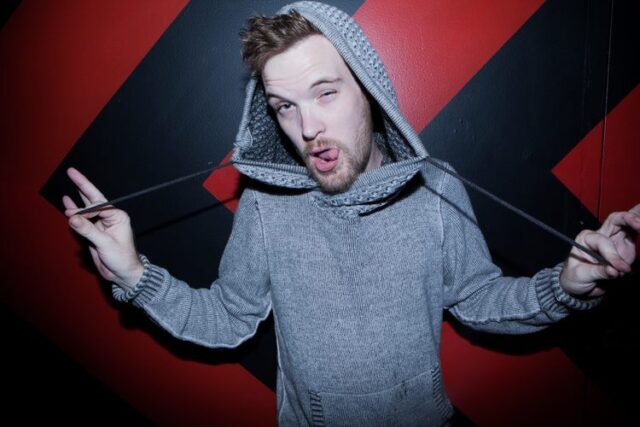 Interestingly enough, English dubstep producer Rusko released 14 new tracks over the course of two weeks in early April via his SoundCloud account. What\'s even more interesting is that the majority of fans hardly noticed. While Rusko did not attempt in any way to secretly release these tracks, as he posted them to his Facebook page daily, they most certainly did not get the attention they so deserve. What generated this delightful surprise, we are unsure, but we are eternally grateful.
Day 1 started with \"WITH UUU\", a simple melodic track with the most pleasing ethereal vibe. Day 2 picks up the tempo with \"HOT\", a Drum & Bass production that is then transformed into a heavier dubstep track on day 3. Continuing on throughout the tracks, Rusko takes fans on a roller coaster ride of emotions as he experiments with different sounds within the electronic genre. Tracks like \"MASSIVE\" (Day 6) and \"FRANCO – SWING\" (Day 10) not only showcase his ability to be a multi-genre producer, but even more so, intrigue and excite fans as he throws it back fabricating new tracks that vary from old school dubstep to jungle terror to ambient electronica.
The songs were originally released day-by-day via SoundCloud, but he has now compiled them into one simple playlist for easy listening. While we are sad we missed out on the fun of anticipating the drop of each song daily, we are really excited we can listen to all 14 tracks without having to wait.  View the tracklist and listen to the new tracks below.
14 traxx in 14 days tracklist:
Day 1- Rusko – WITH UUU
Day 2- Rusko – HOT (DNB MIX)
Day 3- Rusko – HOT (DUBSTEP MIX)
Day 4- Rusko (Feat. Rodazlan) – GRIMEY
Day 5- Rusko – LONDON TOWN
Day 6- Rusko – MASSIVE
Day 7- Rusko – BRITE MATTER
Day 8- Rusko – PANPIPE SELEC
Day 9- Rusko – RUN TINGS
Day 10- Rusko – FRANCO – SWING
Day 11- Rusko – NORTH POLE
Day 12- Rusko – JAHJAH DUB
Day 13- Rusko – JITTERBUG
Day 14- Rusko – STRETCH DUB
RUSKO
FACEBOOK | TWITTER | SOUNDCLOUD