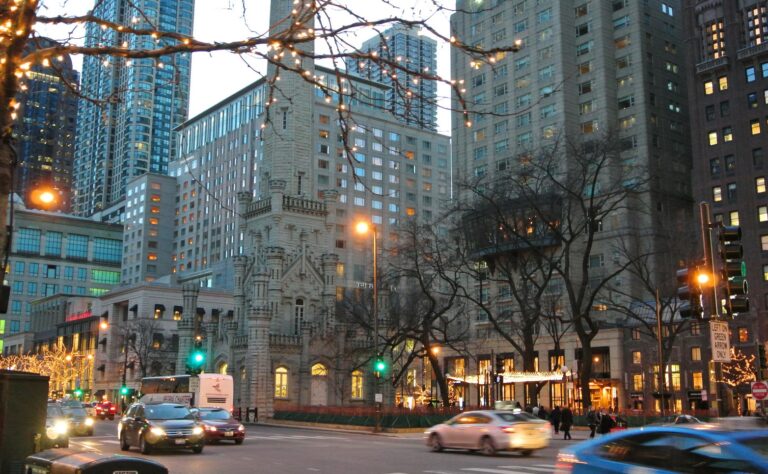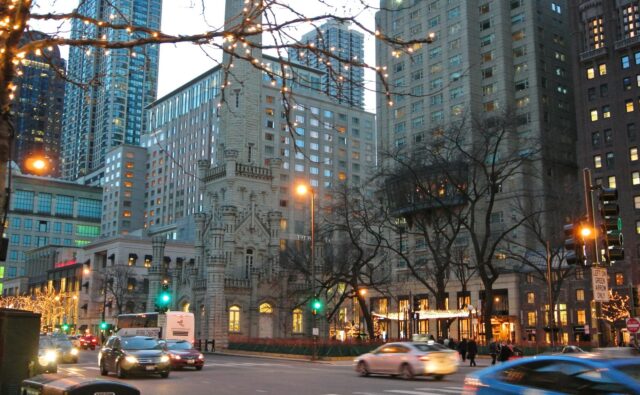 If you're planning on spending a winter vacation in Chicago, you might be looking for different ways to impress your partner. And, although a lot of individuals don't realize it, Chicago is actually full of wonderful, romantic locations, from the wonderful Garfield Park Conservatory to the Music Box Theater, there is a wide range of things you could choose to visit with your significant other.
However, you might be wondering – what are the most romantic things to do while there? Fortunately for all individuals searching for an answer to this question, this article could help you. Let's take a closer look at the locations you should visit and the things you should do while in Chicago:
1. 'Skate Away at Maggie Daley Park Skating Rink'
If you and your partner love staying active together, you should definitely bring your skates – or rent them – and head to the Maggie Daley Park skating rink located in the center of Chicago. While there, you could hold your loved one's hand and skate your way around the amazing skating rink. After you're done for the day, don't forget to grab some hot beverages such as tea, coffee, or cocoa in the bar located nearby.
2. 'See Mesmerizing Flowers And Plants at Garfield Park Conservatory'
Designed by William Jenney back in the day, this particular location is often called "the art of landscaping under glass". This place is the home to some really amazing plants from all over the globe, including the mesmerizing cycads that are more than 200-years old. If your girlfriend loves beautiful plants and flowers, you should definitely take her here, especially since it features seasonal flower exhibits as well.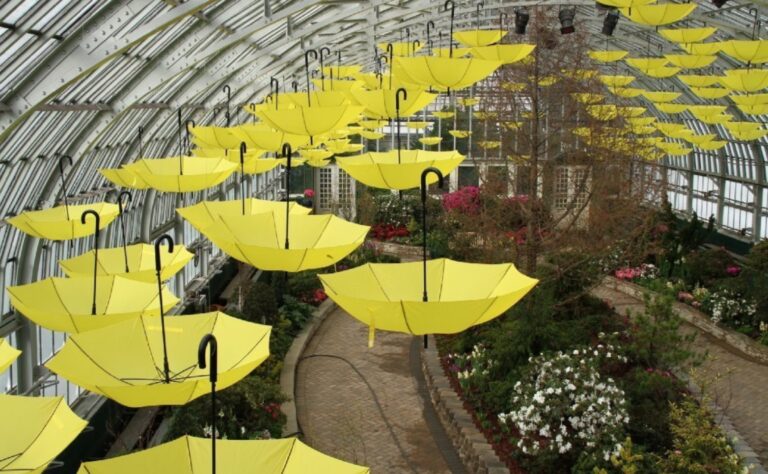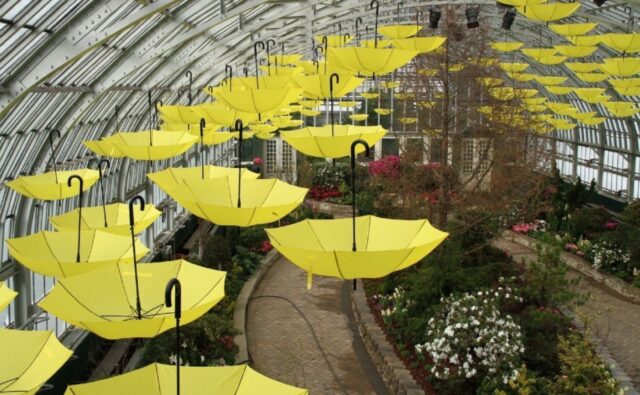 3. 'Fine Dine at Alinea'
You might like trying new and innovative food, and if so, you should definitely choose to visit Alinea, a restaurant that will provide you with a creative experience. Since it opened its doors, the restaurant has received various awards and currently, it has three Michelin Starts. Besides the amazing food, it also has a lovely and romantic venue, which is why you might want to consider going there for lunch or a dinner date.
4. 'See an Amazing View From Promontory Point'
Even if you aren't from Chicago, you have probably heard someone say how this location would be perfect for weddings. Indeed, this man-made peninsula is perfect for weddings, however, you could take your loved one out there to see an amazing panoramic view. Now, if you're planning on proposing to your girlfriend while in Chicago, you should read articles such as the one featured on Partyslate in order to choose that perfect, romantic location for the proposal.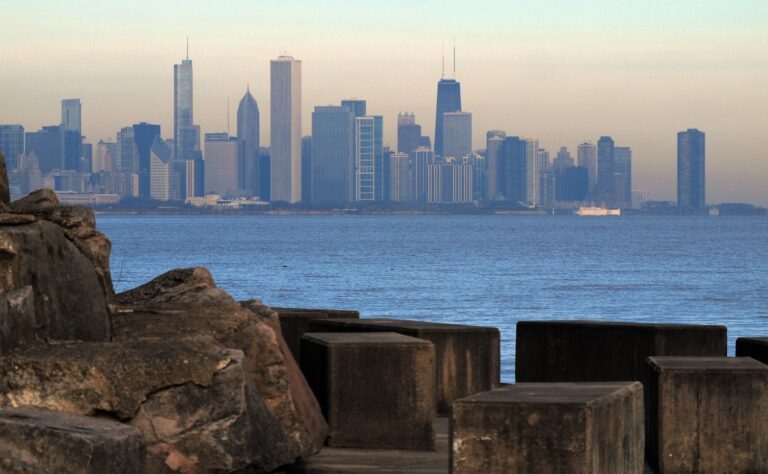 5. 'Attend a Robot Date Night Workshop'
Both you and your partner might be complete tech-geeks and if so, you should definitely choose to attend the workshop organized by Robot City. While there, you guys will have the opportunity of building your own robot, you could opt for watching some romantic, robot-themed films, and you can eat all the popcorn that you can. Keep in mind, if your partner does not like tech or robots, it might be best to skip this location.
6. 'Schedule a Helicopter Ride And Enjoy The Views'
Since you'll be visiting in December, the weather might hinder you from taking a helicopter tour, however, if the weather does allow it, you should definitely take your date to the next level and schedule a helicopter ride. There is literally no other way to appreciate all the wonderful views Chicago has to offer. Besides scheduling a tour during the day, you can also do it during the night, which will provide you with a view of the sunset – it cannot get more romantic than this.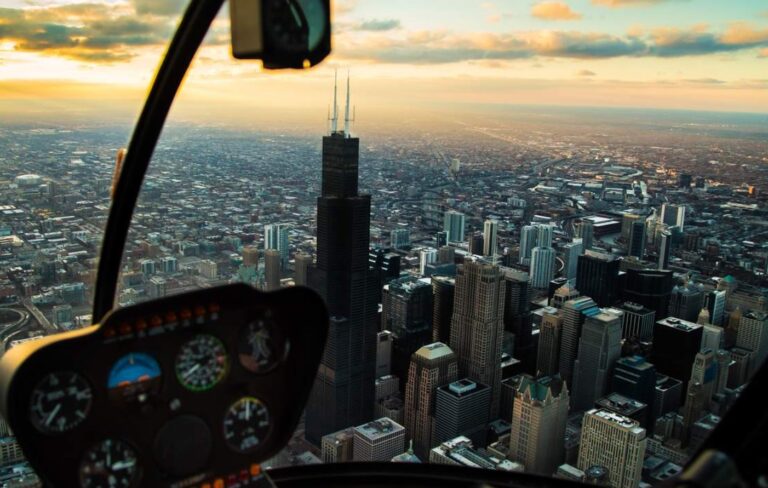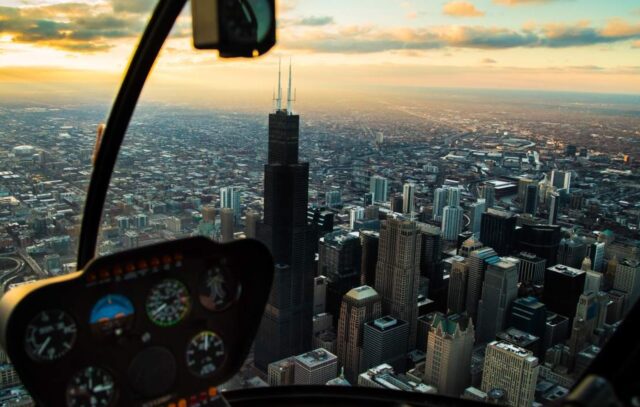 7. 'Attend The Best Magic Show Ever'
You shouldn't miss attending one of the most popular and known magic shows while you are in Chicago. Now, it is one of the most famous magic shows ever, which is why it might be a bit more expensive to enjoy this experience – the tickets are approximately 90 dollars per person. Nonetheless, the show is completely spectacular, the atmosphere is intimate, and you won't be able to get a better experience anywhere else.
8. 'Sip of Beverages From a Rooftop Bar'
Is there anything else that screams romance as a classy date at a rooftop bar? Probably not. There are a few options that you can choose from, hence, if you are looking for something with a relaxing venue, you should head to the J.Parker building. On the other hand, if you are looking for something that has the vibe of a club, opt for Godfrey's IO. Keep in mind, you'll want to reserve a table just before sunset in order to elevate that romantic feeling even further.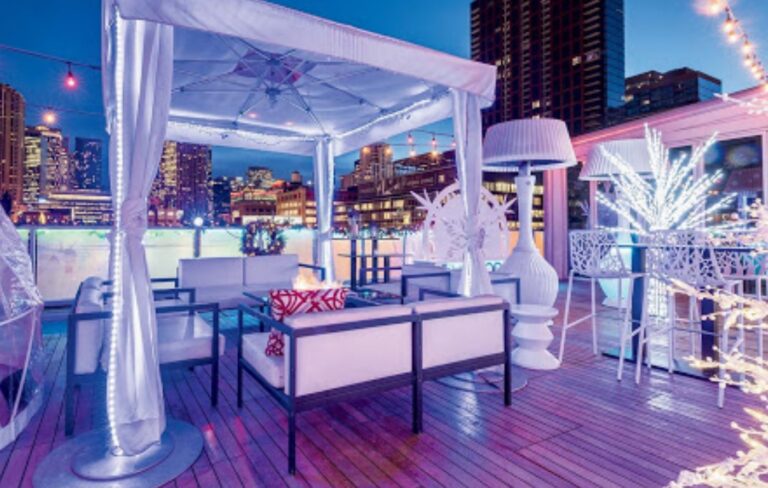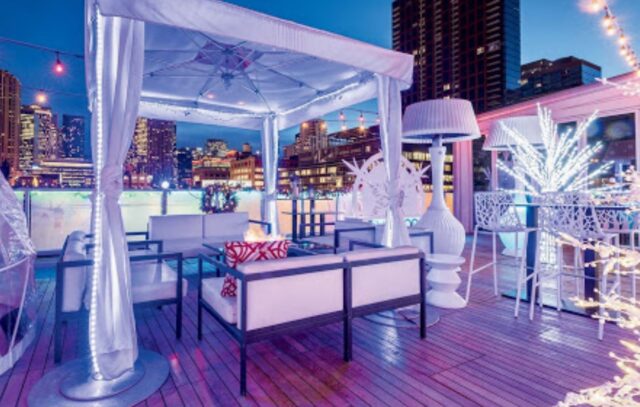 9. 'Take a Dip in The Aire Ancient Baths'
For a lovely spa experience, you might want to visit the modern twist of ancient Roman and Greek baths. In fact, it is one of the best places for getting a massage or other treatments that you want. Once there, you should ensure that you explore all the different areas and baths, especially since there are various options you could choose from including pools that are steaming hot, as well as ones that are completely cold.
10. 'Watch a Movie at The Music Box Theater'
If you're not into watching popular and blockbuster movies at all times, there is no better cinema to head to than the Music Box. You could choose to watch some art-house movies, as well as documentaries. Besides watching a movie, you'll also enjoy the beautiful atmosphere and if you want, you can attend a Q&A with some directors. Additionally, don't forget to try the popcorn that is topped with real butter.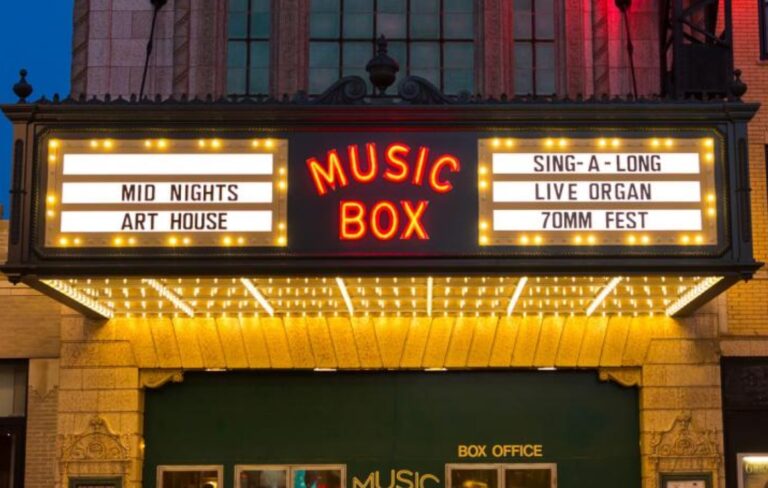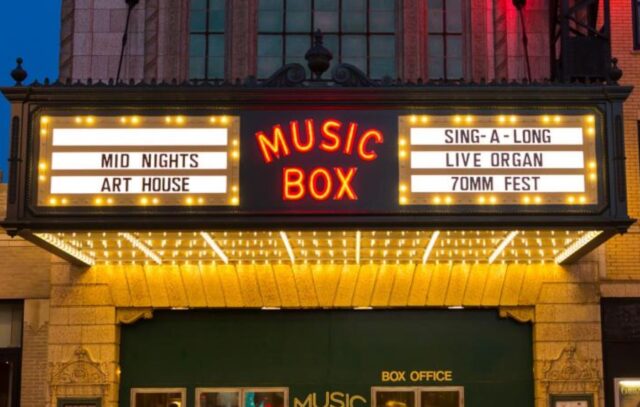 Conclusion
Although a lot of people don't realize it, Chicago is actually full of mesmerizing, romantic locations that you can choose to visit with your significant other. Now, there are literally endless options, which is why it will be easy for you to find something that suits your needs.
So, now that you're aware of all the wonderful attractions and places you could visit, you might not want to lose any more time. Instead, you should return to the beginning of this article and go through it once again in order to determine which places might be best for you and your partner.