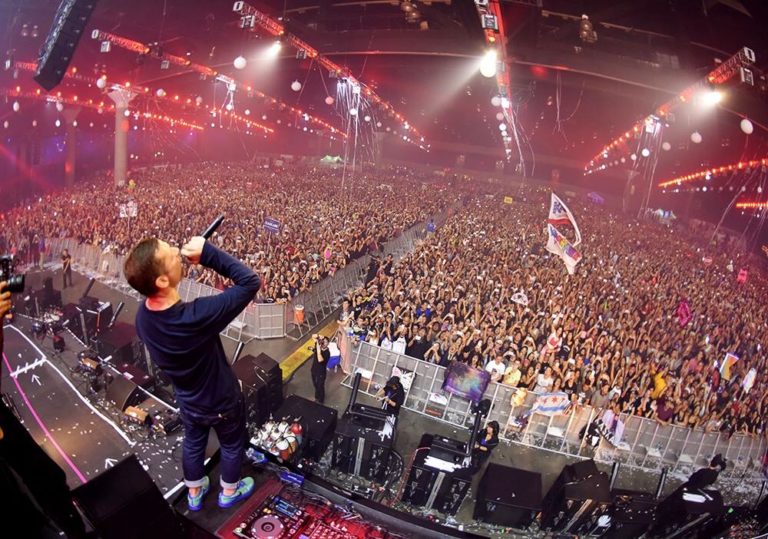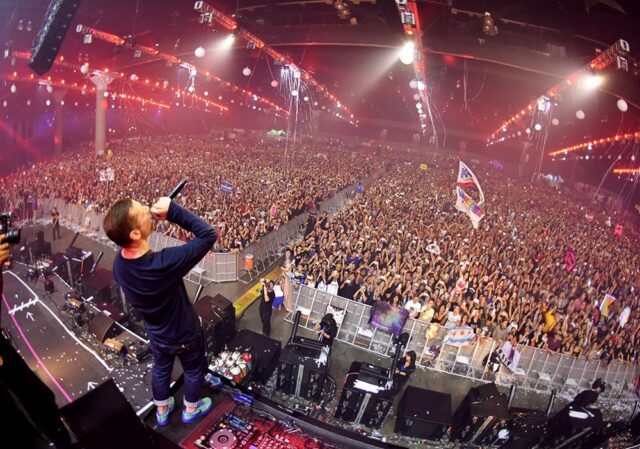 May 7, 2016.  A day that many will never forget.
I was one of the lucky 20,000+ fans to obtain a ticket to attend the largest headlining show of Kaskade\'s career, which happened to sell out in less than an hour after going on sale.  I purchased two tickets back in February with no definite plans of who would be my +1, where I would be staying, or how much my flight would cost me for that weekend.  However, at the time of the announcement, none of that crossed my mind.  None of it mattered.  My love for Kaskade brought out the spontaneity in me as I told myself that I needed to be there to witness the biggest headlining show of his career.  Ok, he may have influenced me just a little bit..
Three months later, the day finally came.  There I was standing in front of the Los Angeles Convention Center knowing that history was about to be made that night.  This was going to be the first electronic music concert that the convention center has ever held and I knew that Kaskade would make it memorable, as he is known for his \"go big or go home\" mentality.  I realized at that moment that this was his home, I was on his turf, and he was sure to deliver.
Photo Credit: Mark Owens
Frankie Shakes, Ravell, Hook N Sling, and Cut Snake opened for the massive crowd that poured into the venue, prepping them for the monumental show that was about to take place that night.  As 10:30pm PST rolled around, the lights dimmed and the crowd roared as a video montage played on multiple giant screens, reflecting on the Chicago native\'s life and showing the impact that Los Angeles has had on his career and the dance music scene.
Throughout the massive 2 hour and 17 minute set, Kaskade was not only able to keep the audience\'s attention with his music, but also with pyro, lasers, illuminated orbs that dropped from the ceiling, and cryo jets that blasted down onto the crowd.  As if that wasn\'t enough to blow fans\' minds, the DJ/producer also debuted a ton of new music, including his second highly anticipated collaboration with Deadmau5 on \"Beneath With Me Vol. 4.\"
#KaskadeLA (as he titled the show), turned out to be one of his most legendary and diverse sets to date, which consisted of a perfect blend between old classics such as \"Angel On My Shoulder\" and \"Eyes\" along with hits from his recent album, Automatic, like \"Disarm You\" and \"Us.\"  He then ended the evening by grabbing a mic and singing along to \"We Don\'t Stop,\" a song in which he wrote and dedicated to all of his fans, making it a perfect finale to close out the night.
As I boarded my flight back to Chicago the next day, I took the memories of that show with me.  I felt exhausted yet exhilarated by all that had happened just a couple hours beforehand.  I guess you can say that I was \"sleepless gliding\" the entire way home.  Thank you Kaskade for an incredible evening that felt like a dream/fantasy.  I now feel as if I\'m apart of your \"West Coast Massive.\"
Check out my own personal photos from the event below as well as a YouTube video from another fan\'s GoPro during the show.  You can also stream/download the entire set here from Kaskade\'s SoundCloud account.
Cover Photo: Mark Owens