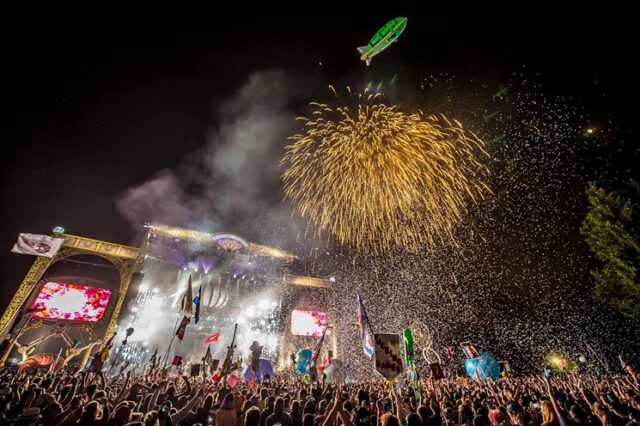 If you\'ve been lucky enough to attend Electric Forest, you definitely know it is full of surprises and very special moments. This past year we saw headlining acts from Kaskade, Flume, Skrillex, Bassnectar, Big Gigantic, and of course, a whopping three sets from The String Cheese Incident.
The String Cheese Incident has a thing for bringing out special guests during their performances, and 2015 was no different. During their Saturday night performance (their biggest set of the weekend), Skrillex joined Cheese on stage and played guitar for a cover of The Doors\' \"Break On Through.\"
Just in time for the holidays, The String Cheese Incident has released their very own HD video recordings of their three sets from Electric Forest 2015. These performances include surprise gusts such as Skrillex and Big Gigantic\'s Dom Lalli. If you or someone you care about is having as violent of EForest withdrawals as I am, the sets are available for purchase here.