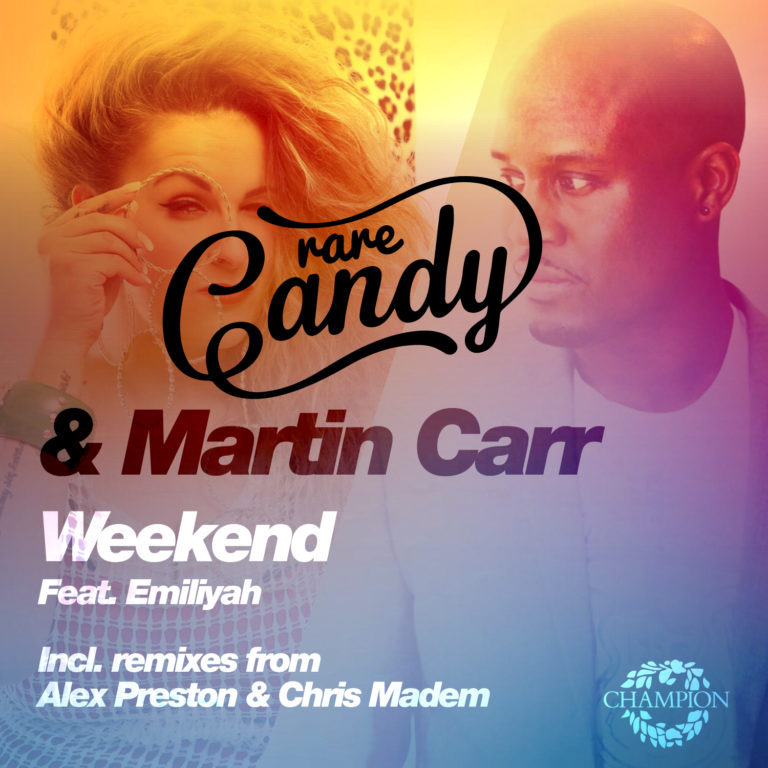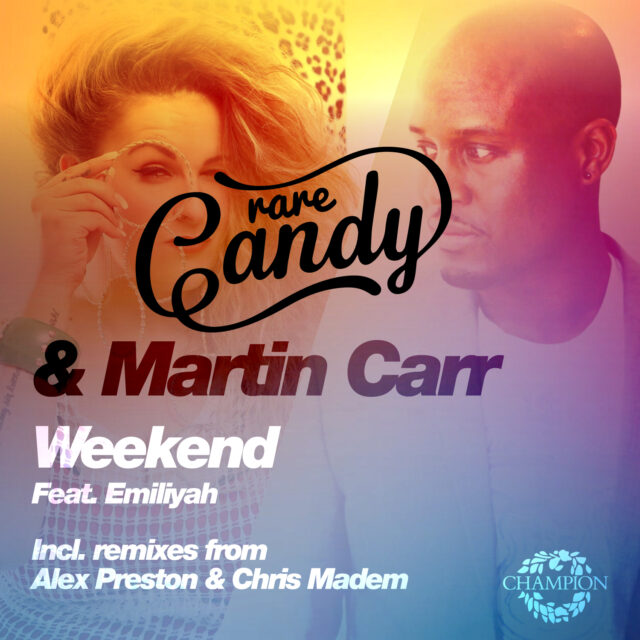 With a 25 year pedigree of bonafide classic House tracks, Champion Records has a lot to live up to. \'Weekend\' sound like it could be an an instant classic, it combines deep house aesthetics and soulful vibes to great effect.
Martin Carr is an established singer and producer who has released four EPs of his own this year. Here he merges musical minds with exciting new producer Rare Candy who contributes the considerable skills he has shown on his recent remixes of S.Jay & Ostertag, 2 Tyme, LS2 and Fabio Lendrum. Finally, add the sultry sounds of Emiliyah, a versatile vocalist who demonstrates her considerable experience and provides the string that holds the whole package together.
Pre-order now on iTunes.