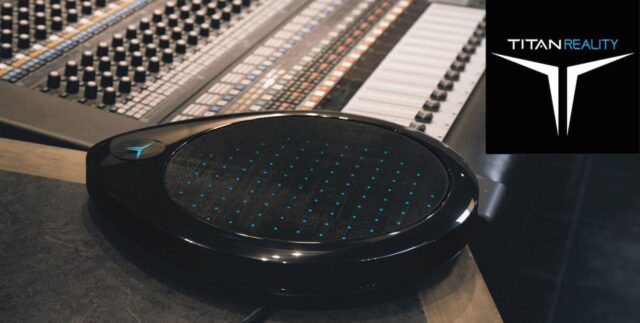 Forget hoverboards and self-lacing shoes. Technology like this is an unarguable indicator that we\'re living in the future.
Titan Reality is setting out to completely transform the way we make music with their brand new 3D music control interface, dubbed PULSE.
Pulse is a brand new interface designed for advanced human control for software instruments and musical programs. At its core is an incredibly advanced 3D sensor that provides the potential for limitless control possibility. The different forms of input include movements in mid air, contact on the pad, friction, object recognition an even more.
With applications in live musical performance, electronic production and DJing, this gadget makes my inner musician drool profusely.
On top of the unending applications of a multi-input interface like this, Titan Reality has made this device usable right out of the box by including a huge sound library available on the cloud as soon as you get your hands on it. Apps are available on OSX, iOS, Android, and Windows and are compatible with industry standard Digital Audio Workstations (DAWs) such as Ableton Live, Pro Tools, Logic, and even Garageband.
Titan has created an all encompassing musical creation experience and the platform for a community to share and explore your creative potential. So check out their VIDEO for Pulse and support them on Kickstarter to help grow their vision.
Source: Kickstarter