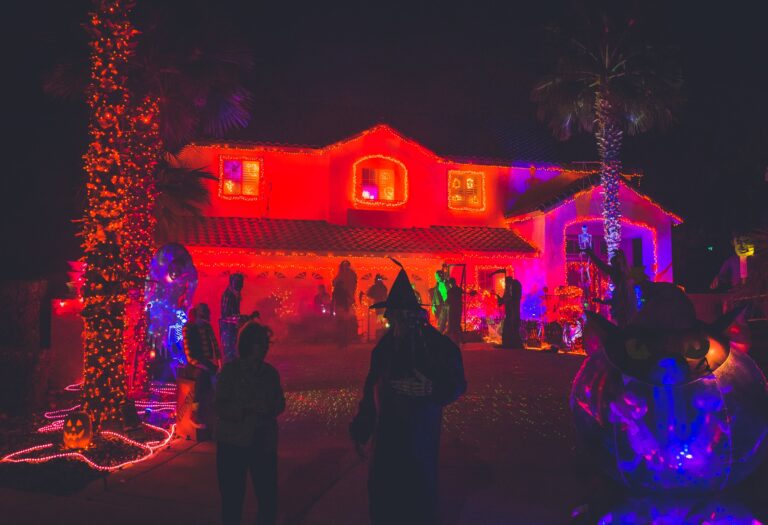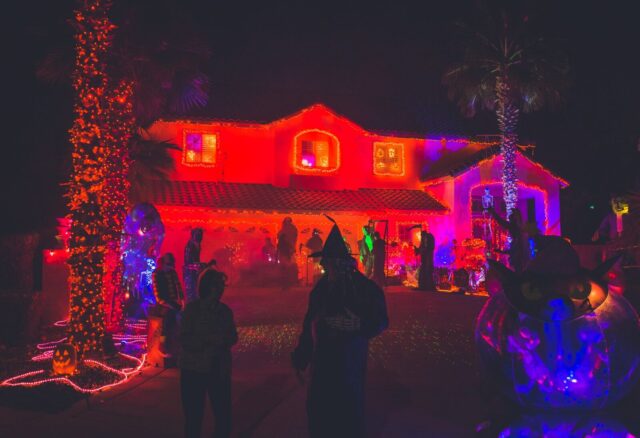 Throwing a house party can be a great way to spend time with friends and make amazing memories in your home environment. But if you want to have the best experience possible, you'll need to spend some time preparing for the festivities.
Home Prep Goals
Ultimately, you're going to have three goals:
1. Cleanliness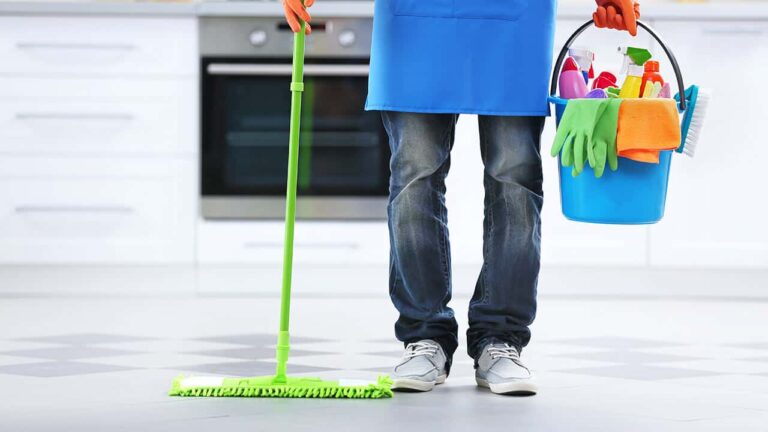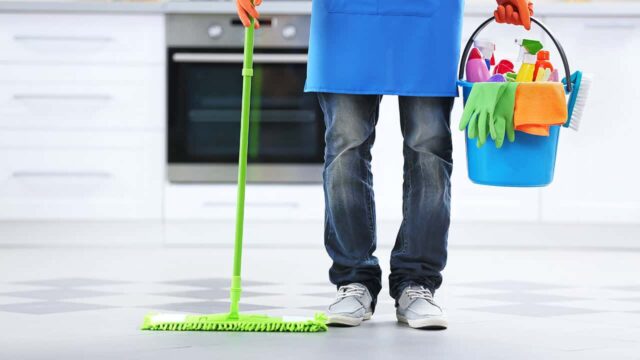 You want the house to be as clean as possible for your guests. This will immediately create a warmer, more inviting area for guests who might be seeing your house for the first time and loosely encourage people to be careful with drinks, food, and other items that could create a mess. Good cleaning can also help people with allergies feel more comfortable in your home environment.
2. Space and maneuverability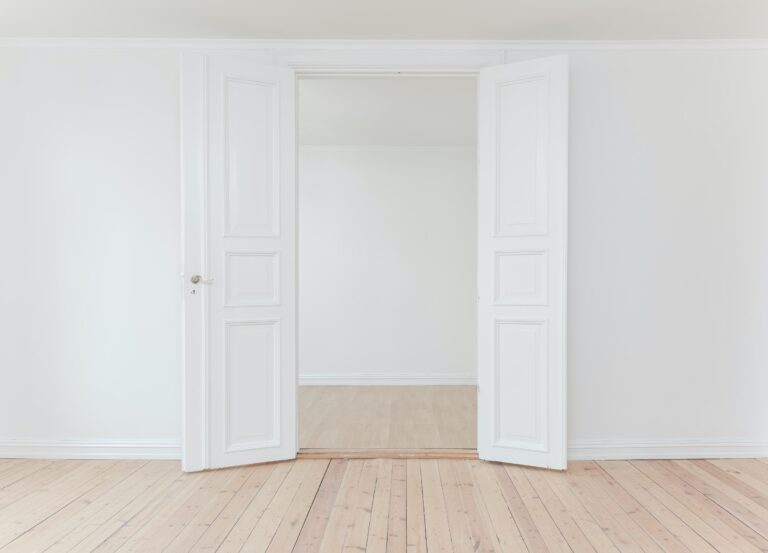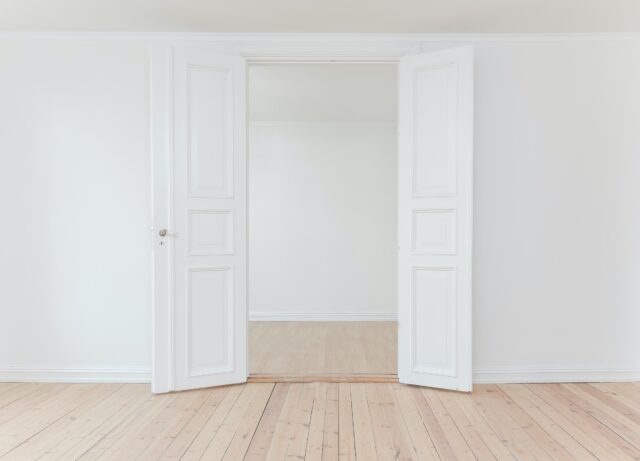 If you're going to be hosting multiple people, it's important to allow them enough space to easily move around the house. If there are lots of tables, chairs, furniture, and other cluttered items in the way, people will find it hard to maneuver.
3. Ambiance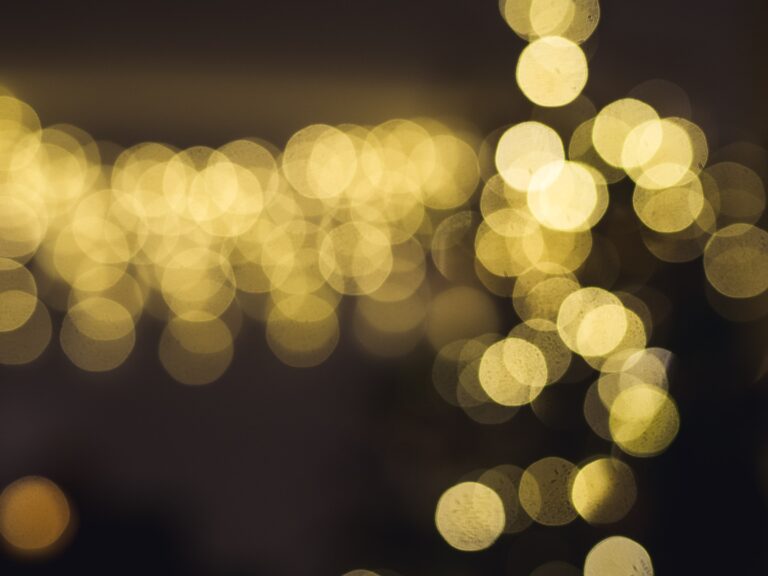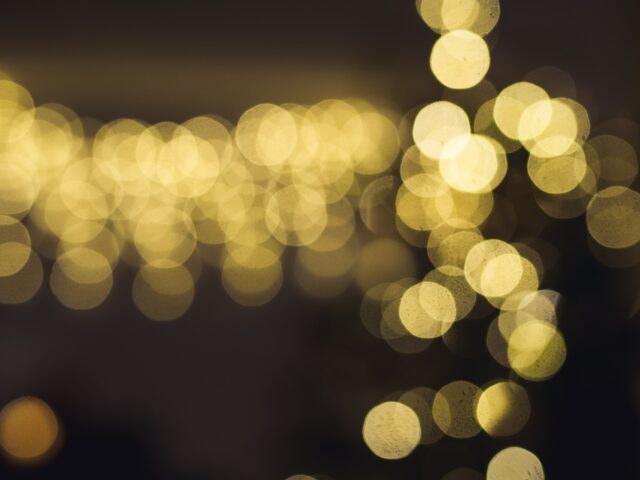 You'll also want to spend some time addressing the ambiance of your home environment. Filling the air with a fresh scent, setting up speakers to radiate sound throughout the house, and establishing gentle lighting can all help you in this area.
Work in Advance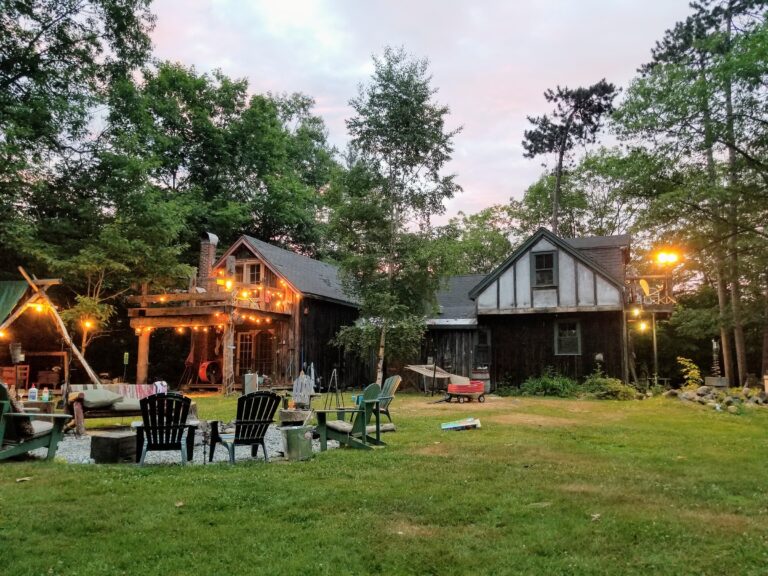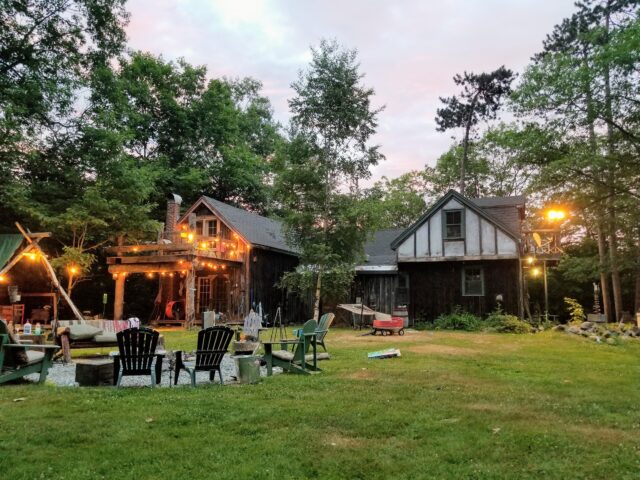 The most important tip you'll need to follow is to work in advance. While it might seem like you'll have plenty of time to do everything the day of the party, that might not be the case – and even if you can get it done, you'll be so stressed that you won't be in a good mindset for the party.
Instead, it's better to start your cleaning and organizing early. Preferably, you'll have at least several days to work with before the party. Accomplish a few tasks at a time so you keep making progress without ever feeling like you're overwhelmed.
Start With Decluttering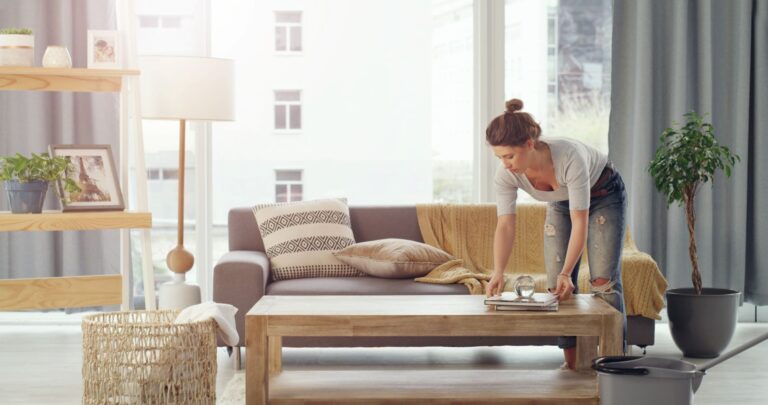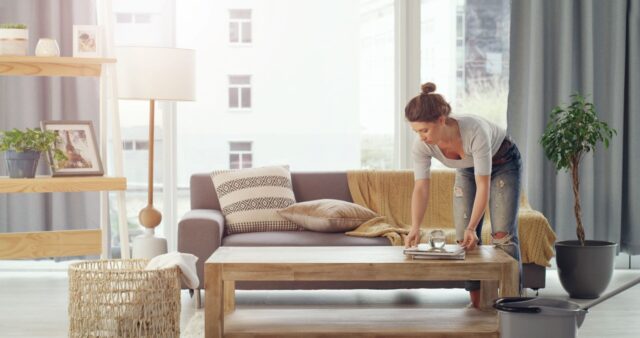 When it's time to start making changes to the house, start with decluttering. Decluttering can be hard, especially if you have a lot of items to sort through, but it's going to have a few important benefits if you tackle it early:
You'll get a better sense of space. Once you move furniture, put things away, and get rid of items you no longer need, you'll have a better sense for the size and flow of the space you're working with. You'll be able to visualize how people are going to move within this space – and better prepare it for visitors.
· You'll make room for cleaning. Decluttering is also a method of getting things out of the way so you can give the home a deeper clean. You'll have fuller access to the floors and common surfaces, so you can clean them faster.
· You'll feel the psychological benefits of satisfaction. Finishing the decluttering step will make your home seem more spacious and inviting – and make you feel like you've accomplished something important. You'll feel deeply satisfied and enjoy those psychological benefits for your remaining time prepping the house.
Give Your Home a Deep Clean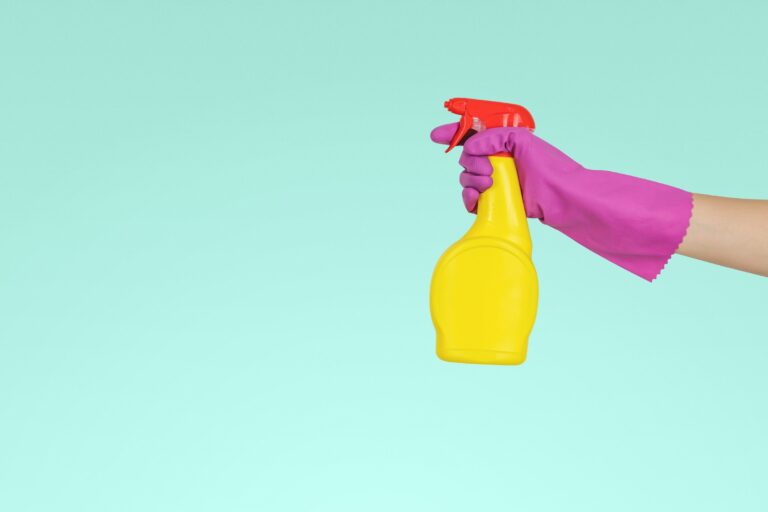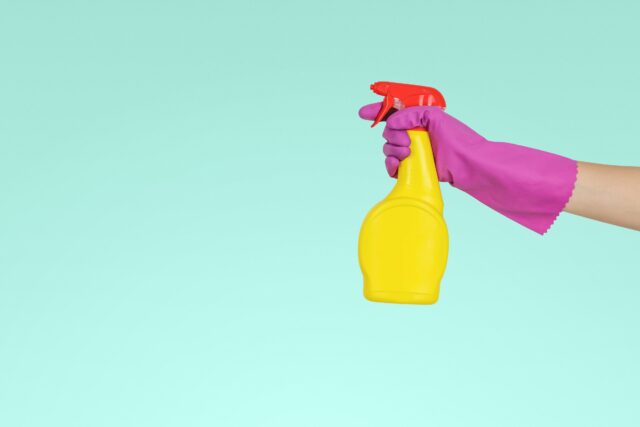 After decluttering, you'll be ready to give your house a deep clean.
Consider:
· Carpet and floor cleaning. According to the carpet cleaning experts at Bissell.com, it's important to use the right products when cleaning your carpets. Vacuum up any dust, debris, and pet hair lurking between your carpet fibers, then use steam cleaning and carpet washing products to tackle stains and brighten the floors. It's also a good idea to sweep and mop your hardwood floors.
· Dusting. You might be used to seeing a layer of dust on all your tables, shelves, and other pieces of furniture, but to an unfamiliar guest, it might look unsettling. Take a few minutes to fully dust your common surfaces and prepare them for the party.
· Bathroom cleaning. The bathroom is going to be one of the most heavily trafficked areas of the house, and almost every guest will see it at some point during the evening. It's also one of the potentially dirtiest areas – and one that forms a powerful impression. Spend some time making sure your entire bathroom is spotless and put out fresh towels for your guests to use while you're at it.
· Kitchen cleaning. Like your bathroom, your kitchen gets dirty fast – and lots of people are going to see it. Take the time to give your kitchen a once-over from top to bottom long before your guests start to arrive.
Establish Ambiance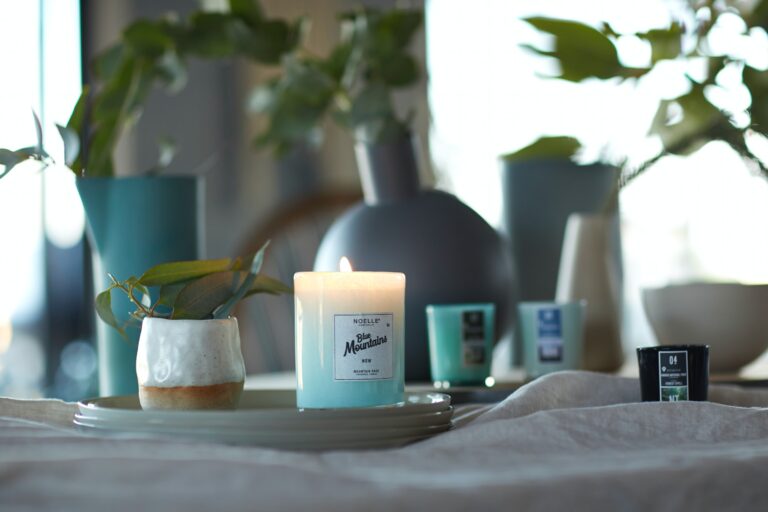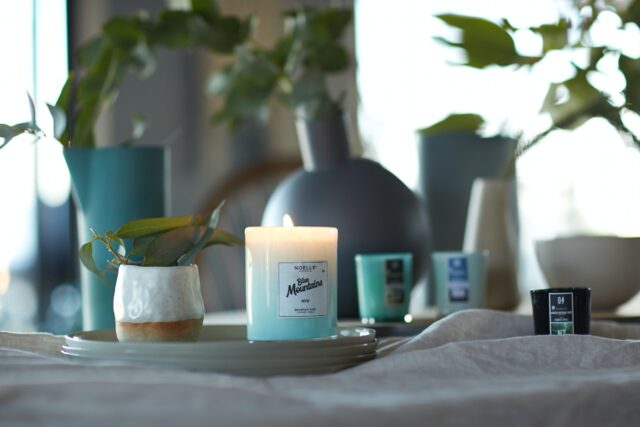 Once your environment is clean, you can work on the ambiance of the environment with things like:
· Music. Invest in some high-quality speakers (if you don't have a set already) and place speakers so that the entire home is filled with music. Then, you can spend time putting together a great playlist that your guests will love.
· Lighting. Your guests will need enough light that they can easily see and move around – but nothing so harsh that it's off-putting. Consider using different colors to create different moods.
· Scents. Incense, candles, and potpourri are excellent options for filling your home with a unique, memorable, and pleasant scent.
Make Guests Feel Welcomed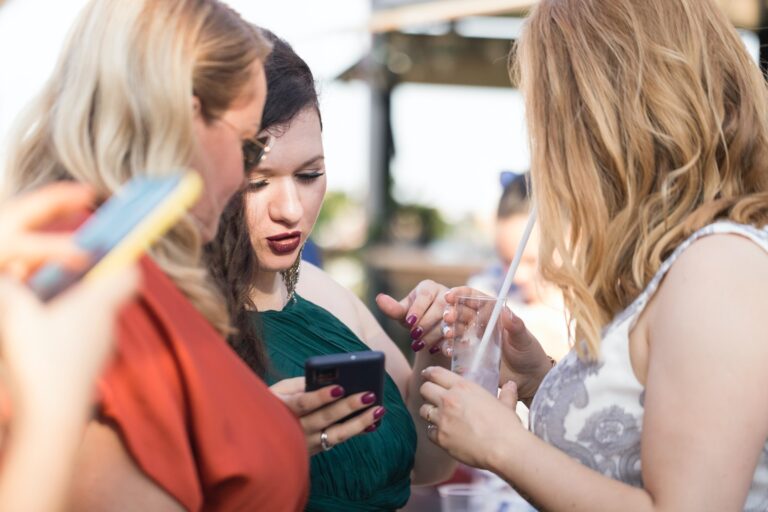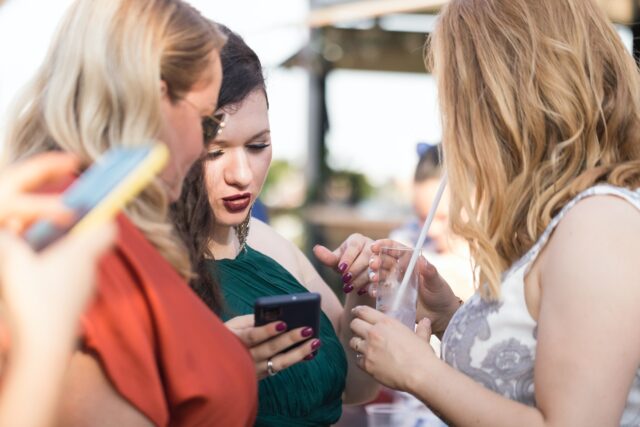 You can also add some finishing touches to make your guests feel more welcomed into your space:
· A mat. A simple welcome mat helps introduce people to your home and guides them where to go next.
· Signage. Basic signs can instruct your guests where to go and what to do – or give them a greeting like "welcome!" if you're not available to greet them personally.
· Décor. Touches of unique décor can help solidify good first impressions of your home and set a tone for the rest of the evening.
With these steps behind you, your home will be adequately prepared to host your friends, family members, and acquaintances. Take care of small issues that arise along the way – such as spills – and remember to be a good host if you want your guests to come back.