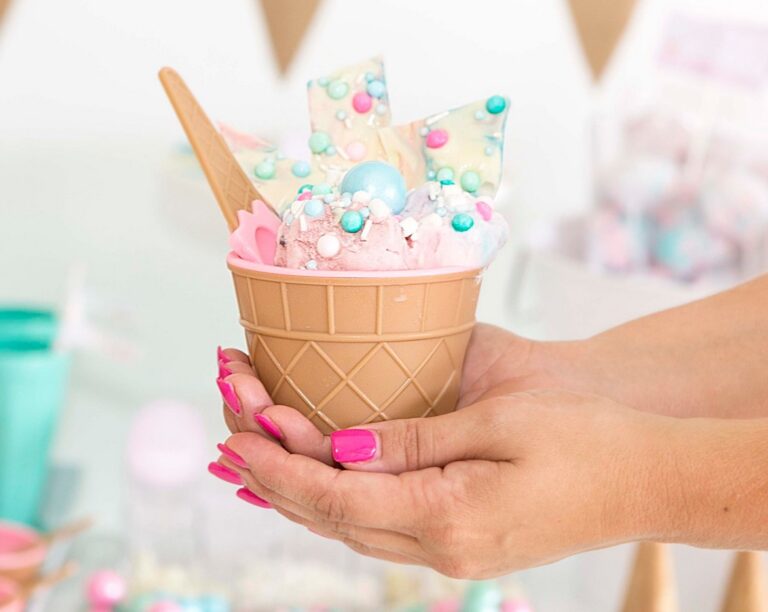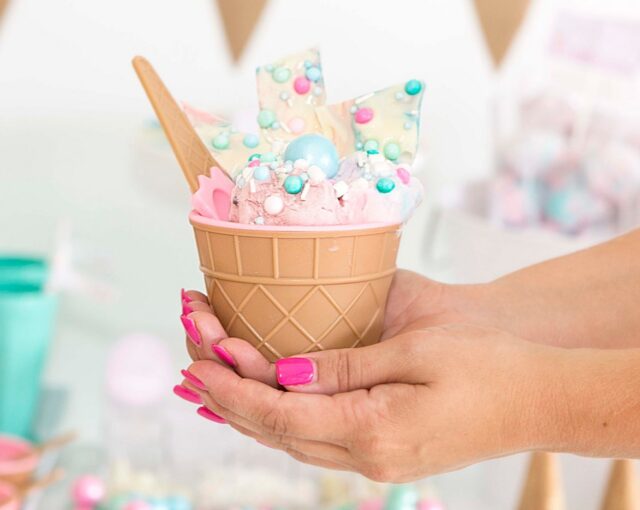 There's nothing better than a cool ice cream cone on a hot summer day. But to be honest, you don't really need an excuse to indulge in your favorite frozen treat. So why not plan an ice cream party to celebrate your love for dessert?
Invite your friends and family to indulge in frozen treats and welcome the summer season in style.
The ice cream may be the star of this party, but you'll need a lot more to make your event a hit. Toppings, decorations, and invites form the top of the list for a successful ice cream social. And that's not all. You need to spread the word about your party to the right people, at the right time. Read on to learn how you can organize your own ice cream party in just 5 simple steps.
1. Make homemade ice cream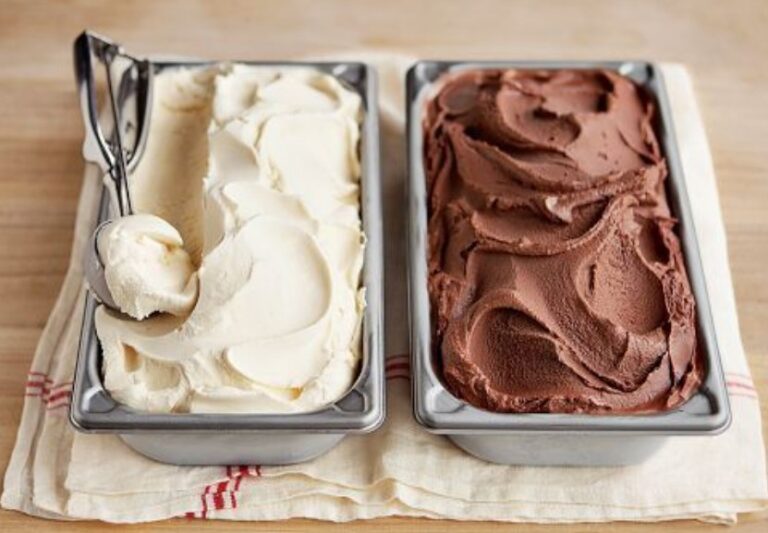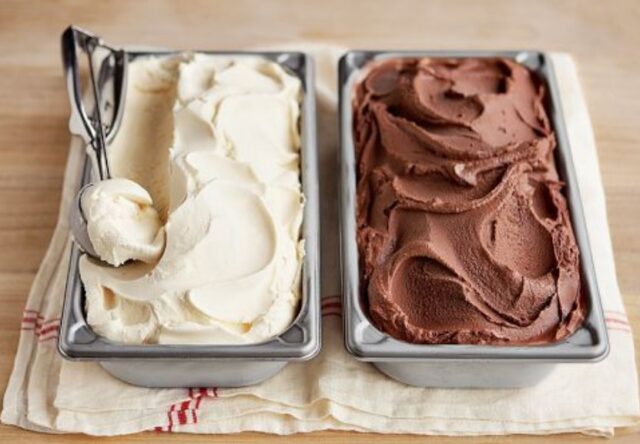 Everyone has a favorite brand of ice cream. But you can't buy out the stores and cater to everyone. What you can do instead is add a personal touch to your party by making your own ice cream from scratch.
Ice cream is simpler to make than it seems. All you need is a quick recipe, your favorite flavorings, and some fun food colors to give it a vibrant tint. You can play around with the flavors as much as you want and surprise your guests with your unique creations.
Add some crushed Oreos to make cookies and cream base. Throw in your favorite berries for a cool summer sorbet. Or go the classic route with some condensed milk and a hint of vanilla extract. The more the merrier!
2. Set up a DIY sundae bar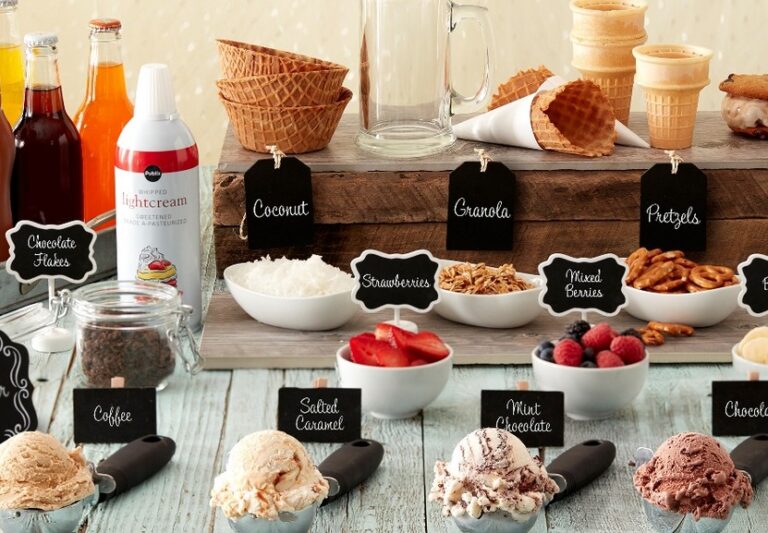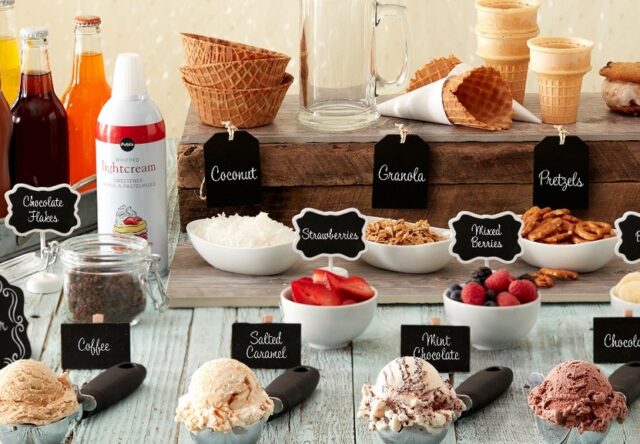 Nothing excites people more than a huge ice cream sundae with their favorite mix-ins and toppings. Give your guests the chance to personalize their ice cream creations by setting up your own DIY sundae bar.
Set up a table with all of your favorite ice cream flavors. Place some bowls and spoons for the guests to grab. Fill up the table with a range of toppings and baked goods to go with their ice cream treat. Make some brownies for them to scoop up with some vanilla ice cream or set up a plate of Oreos for them to crumble over their sundae.
Line up labelled bowls of the usual toppings like sprinkles, chocolate chips, and nuts, and spruce it up with some unique fixes like caramel popcorn and candy corn. And of course, who doesn't love a good old-fashioned waffle cone to pair their ice cream with.
You can set up an array of syrups as well ranging from chocolate and caramel to honey and strawberry. Add some themed decorations in the mix and your DIY sundae bar will be a hit.
3. Make themed decorations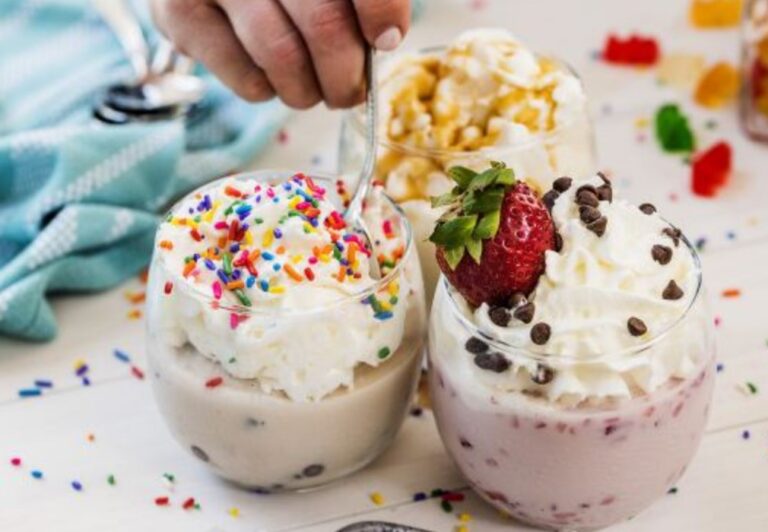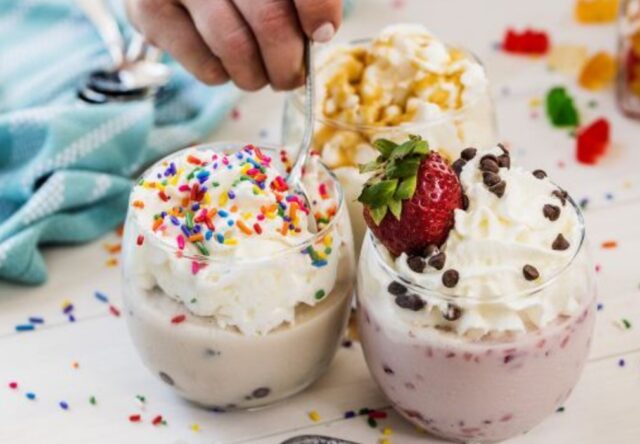 You've set up the ice cream, but now you need to set up the party itself. Make sure your decorations scream ice cream and encourage your guests to do the same. Put your creative hat on and make your own dessert themed decorations to jazz up your venue.
Making ice cream themed decor can be more fun than you think. Go for a traditional Neapolitan theme and turn everything pink white and brown. Put up some balloons around the venue to accentuate the color scheme. Make cardboard ice cream cones to hang up on your walls and prop against your sundae bar. You can also go the extra mile by making your own DIY ice cream shaped pinata and having your guests swing at it for more sweet treats.
4. Plan out some fun activities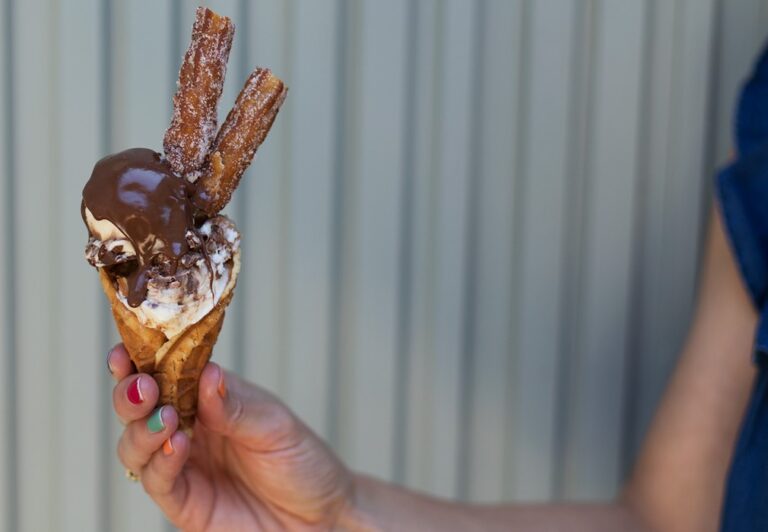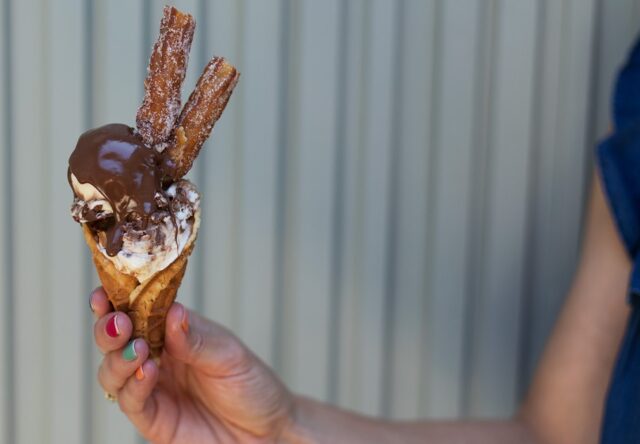 Ice cream might be the focus of your party, but your guests need more to do at the event. Plan out a series of fun games and activities to keep people excited.
Your games can revolve around the theme of your party. Set up a blind taste test contest where your guests have to guess which flavor combination they are eating and award the winner with a pint of their favorite flavor. Do a new variation of the egg-on-a-spoon race by using a cherry instead. You can also have a classic ice cream eating contest to see who can finish their sundae first.
5. Send out personalized invites
You can set up your party as nicely as you want, but your invitations will determine who comes to your event. The right invitation can set the tone for how fun your party will be. So make sure you're sending out invites that excite your guests and represent the theme accurately.
You don't have to worry about getting professionally designed invitations and emptying your wallet. With online design tools like PosterMyWall, you can get free access to a large variety of ice cream social invites and other summer designs and customize them to your heart's content.
Summer isn't complete without all these fun events, but planning them can get tricky. With these simple tips, you can plan the perfect ice cream social and have your friends and family rave about your qualities as a host.