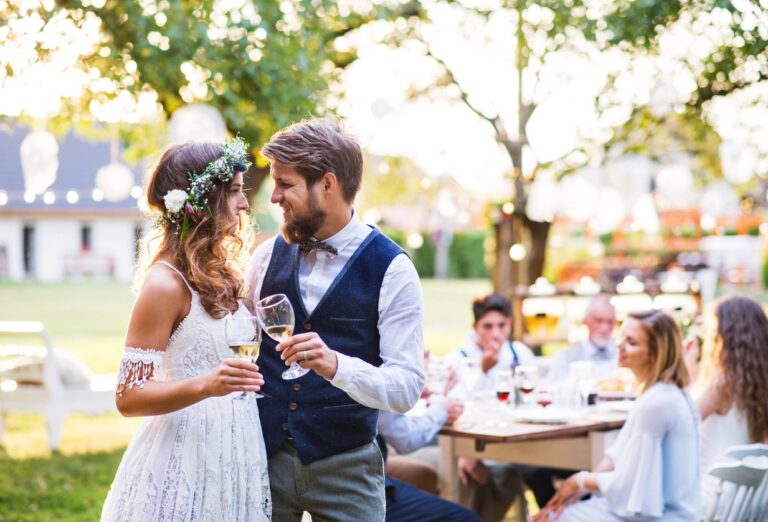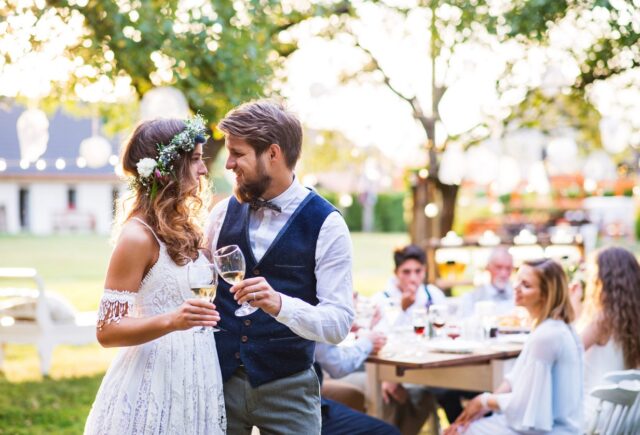 While choosing a color palette for your wedding is considered personalization, many brides and grooms go above and beyond to create a truly memorable event.
Personalization is the most effective way to ensure that your wedding day is one to remember. You want your wedding to reflect your shared love as well as your distinct personalities. The following are some clever ways to make your wedding reception unique.
1. Make Small Details Significant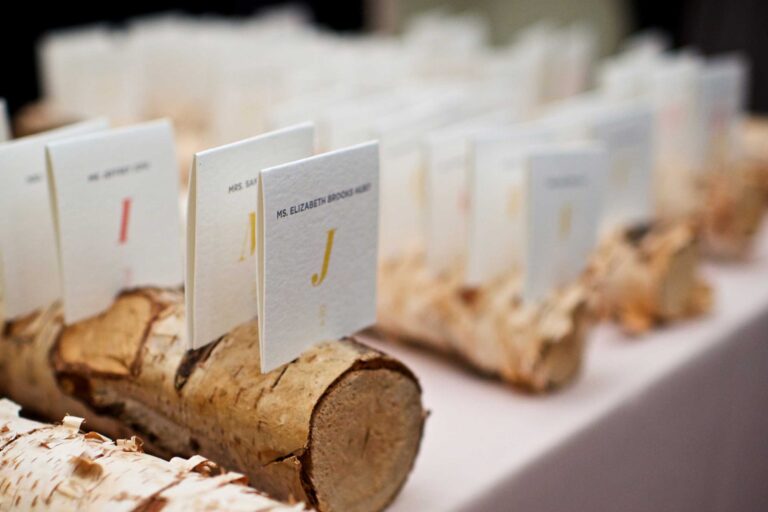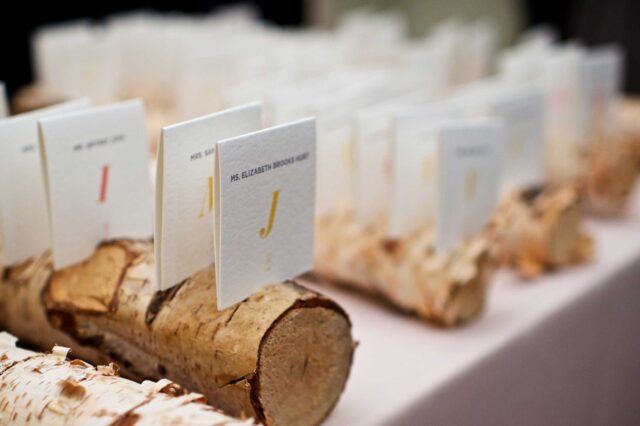 Small details can frequently be used to emphasize the significance of your wedding ceremony. These tiny and subtle details can help you personalize your wedding ceremony and make it an event to remember.
Making your bouquet or other floral arrangements from the first flower you received from your significant other may help give your wedding an extra special touch. Additionally, you might consider some of your relationship's high points. Wearing a family heirloom necklace is another excellent way to personalize your wedding reception look.
Another smart way to make your wedding reception truly your own is by adding personal touches to your wedding cake. You can choose your favorite colors, add meaningful decorations, and choose a unique cake topper.
Often, the wedding cake serves as the centerpiece of the reception. Consider purchasing a customized cake topper to add a personal touch to your cake. These cake toppers are a simple and cost-effective way to customize your wedding cake.
Many cake makers in the market create custom pieces for customers. You can check southeastcakery.com for customized cakes that will showcase you and your significant other's uniqueness.
2. Give Welcome Boxes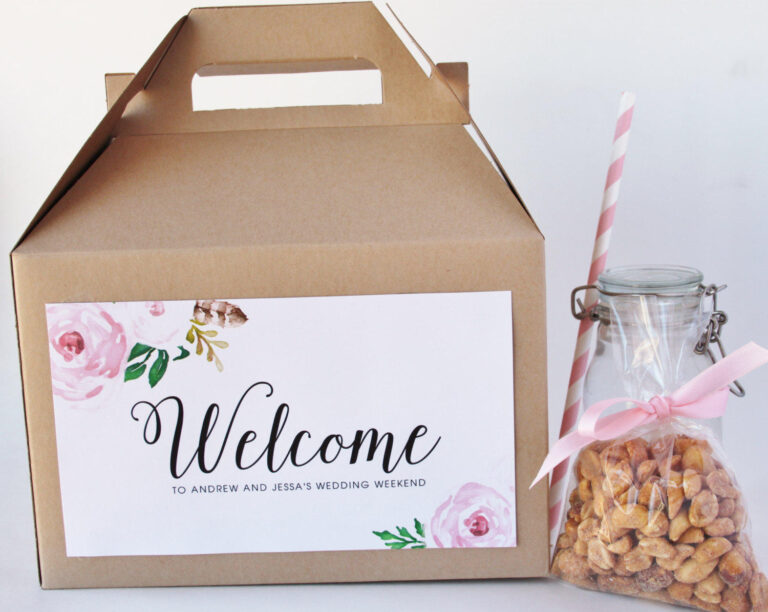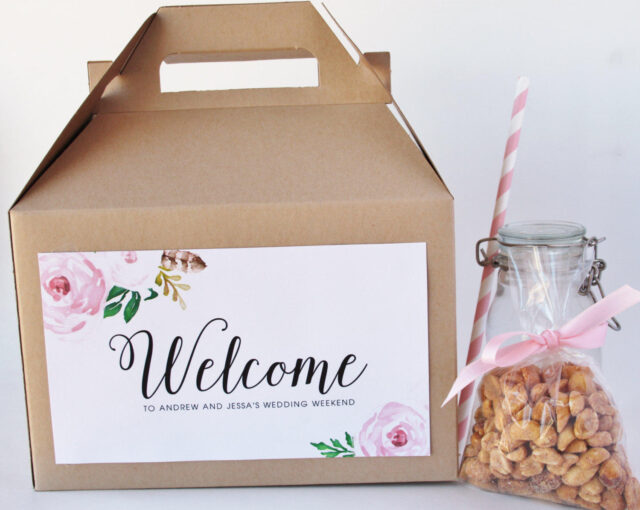 Providing out-of-town guests with a welcome bag or box containing your favorite snacks and beverages may assist in putting their minds at ease. It gives your loved ones an air of exclusivity while also allowing you to share some of your favorite things with them.
3. Choose Your Medium of Entertainment
Why not experiment with a completely new form of entertainment? Consider whether you and your visitors share any common interests, fond memories, or once-in-a-lifetime experiences. Numerous creative entertainment options are available for an unforgettable wedding, from fireworks displays to temporary tattoo stations.
4. Create A Photo Collage or Wall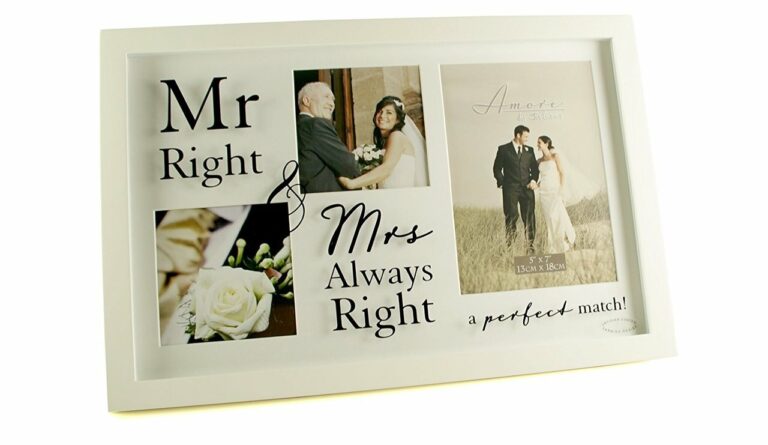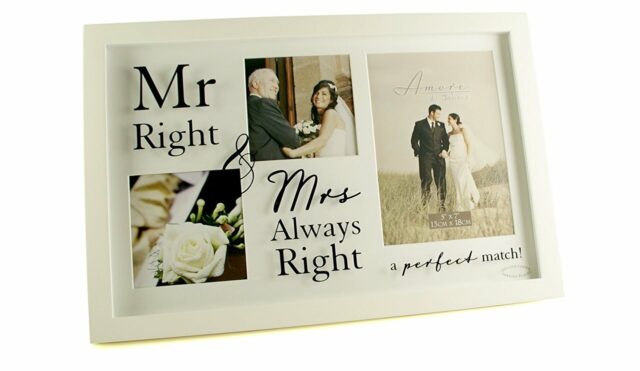 Given the importance of your wedding day to your relationship, why not take a stroll down memory lane and feature some of your favorite photographs? A dedicated photo wall or table, crammed with significant images that tell a story about your past, is an excellent choice.
You and your partner can incorporate images from your youth, favorite vacations, significant events, and even your parents' wedding. Additionally, you can display a cherished photograph to honor any family members who can't attend the event.
5. Prepare Thank-You Notes for Your Visitors
Sending wedding guests a thank you letter is a simple, wonderful gesture that will make them feel extra special on the day of your wedding. You can give them to your family and friends during the ceremony or party. While a simple thank-you note for gifts received following your wedding day is lovely, this is a unique and personalized way that you can appreciate your guests for celebrating this momentous occasion with you.
6. Remember to Include Your Pets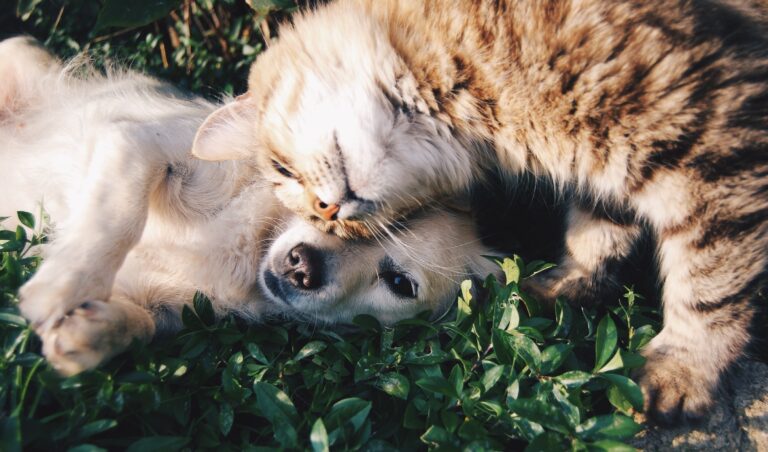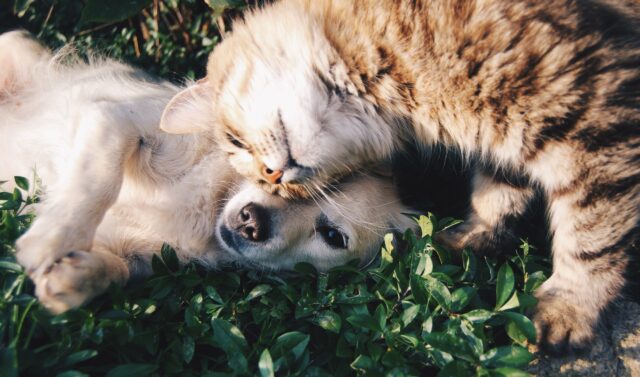 If your pets can attend, there are numerous ways to incorporate them into your wedding.
Two of our favorite options include accompanying them down the aisle or posing for photographs with them. Naturally, not every wedding invites all guests' pets. Include small tributes to any departed pets into small details of your wedding to pay tribute to them.
On napkins, beverage menus, coasters, and other stationery, you can choose to print a photograph or drawing of your pet. It's a fantastic way to create the illusion that your dog, cat, reptile, or other lovable animals will attend your wedding.
7. Shoot Videos on Your Own
Even if you haven't considered hiring a videographer for your wedding, shooting from your own perspective is a viable option. Professional video cameras can be used to capture the raw material, and specialists will process the remainder. Please be aware that the final edit will almost certainly make you laugh out loud.
8. Create A Cocktail That Is Unique to You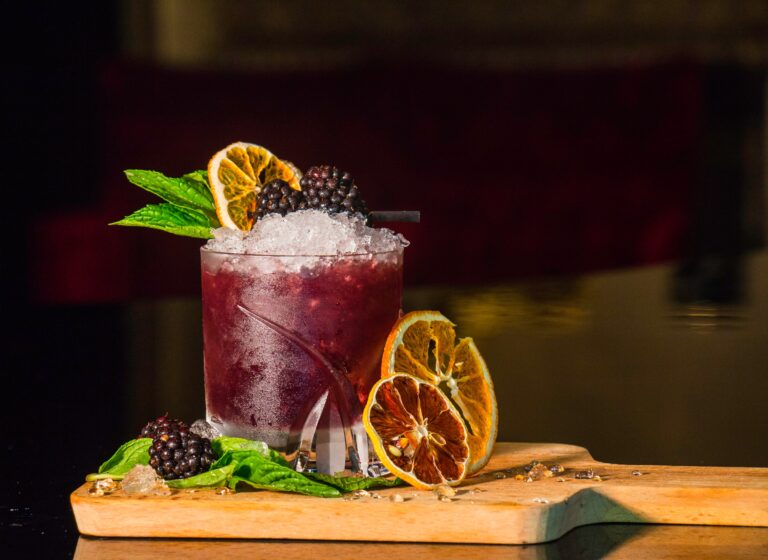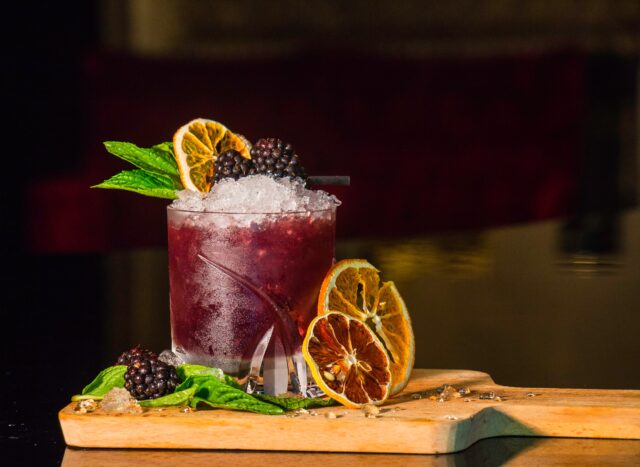 Do you have a favorite beverage? This cocktail should become a staple in your repertoire! While beer and wine will almost certainly be served at your wedding bar, consider adding a few signature drinks. It's an excellent way to infuse your cocktail hour and reception with personality while still having a good time! Give your favorite beverage a memorable name; make it something your guests will remember.
9. Make One-of-a-Kind Signs
Another way to add a personal touch to your wedding decor is to get creative with your signage. Rather than using standard posters with exaggerated statements, choose signs with creative language or even caricatures of you and a loved one.
What better way to welcome your guests than with these adorable personalized signages displayed at your venue's entrance? They almost certainly will affect the first impression of visitors.
10. Customize the Favors for Your Visitors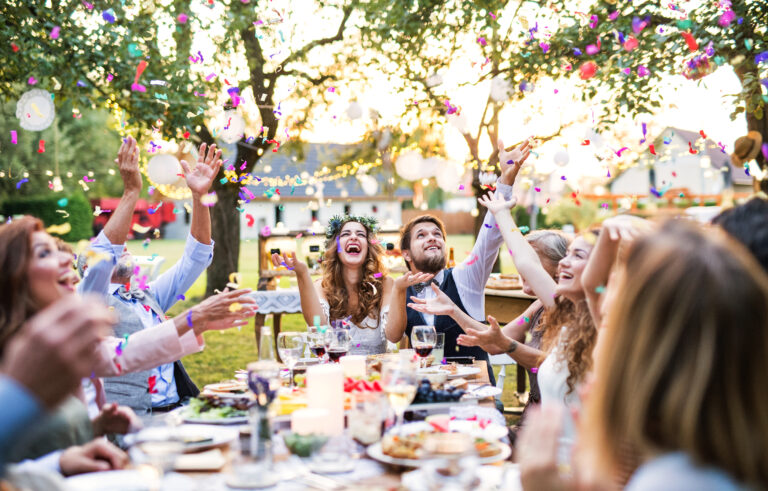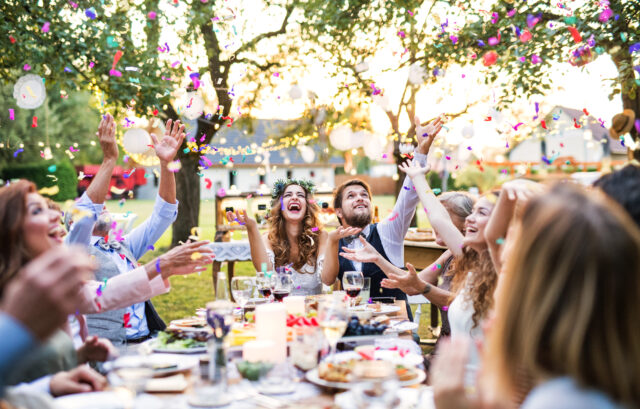 Brides and grooms in their twenties are breaking the mold by providing their guests with genuinely unique personalized favors. You can give your guests elegant and delectable macarons as wedding favors, for example.
Groomsmen
Grooms, you cannot afford to leave your groomsmen empty-handed at your wedding, even more so now that there are so many options. You may give them anything they wish, from emergency kit jars to customized hip flasks and handcrafted ties.
Bridesmaids
They organize and coordinate all of your appointments and reservations, from assisting you in selecting your wedding gown to scheduling and managing all your appointments and reservations. As a result, you are entirely free to spoil the bridesmaids with sweet remembrances like beauty kits, skincare products, or accessories.
11. Skip the Old Ways
If you want to create a one-of-a-kind wedding, it's crucial to be hands-on with every little detail. While certain wedding traditions are endearing and romantic, others may not be to your liking. Rather than being constrained by what a typical wedding should include, be inspired by your unique personality and preferences. It will ensure that your celebration is truly one-of-a-kind, authentic, and entirely tailored to you and your spouse.
Therefore, before making any significant decisions, sit down with your partner and discuss your ultimate wedding vision, which may include walking down the aisle with your pet, serving espresso martinis in place of sweets, or hosting an intimate long lunch.
Takeaway
When the wedding planning process begins, keep in mind that this is your wedding. Make it stand out by remaining true to you and your partner's personalities.
Discuss your wedding planning checklist with your significant other. It may help you decide which traditions to retain and then focus on your hobbies while creating a wedding mood board. Choose colors and activities that both you and your lover are attracted to so that the event would be something that you both would enjoy.