Planning a destination wedding can be an overwhelming experience, as numerous elements must be carefully coordinated to ensure a perfect celebration. While the bride and groom may wish to concentrate on their own tasks, it is important to remember that the out-of-town guests will also need some TLC. A great way to treat your special invitees is by providing them with a unique transportation solution – hiring a party bus for their transportation needs! With professional chauffeured service and luxurious amenities, chartering a party bus for your destination wedding has the potential to turn your out-of-town travelers into VIP guests.
1. Cost-Effective Transportation
Hiring a party bus can be one of the most cost-effective ways to transport your wedding guests to their desired destination. Whether you're traveling domestically or internationally, party buses provide an economical solution that helps you stay within your budget and save money on airfare.
Generally, your bus will offer transportation to and from all of the events related to the wedding including pre-wedding events such as rehearsal dinners, bachelor/bachelorette parties, and other get-togethers. Furthermore, multi-day rentals can further help you save by ensuring that all transportation needs are covered throughout the duration of your special days or weekend.
2. Professional Service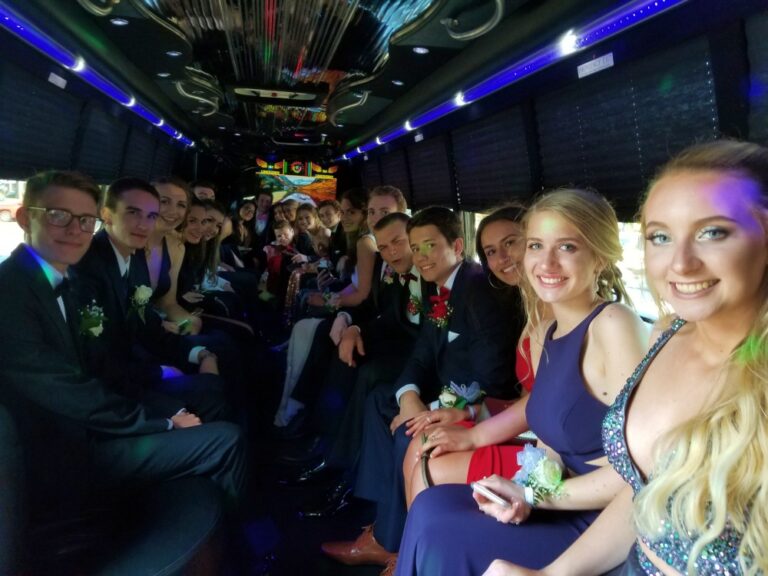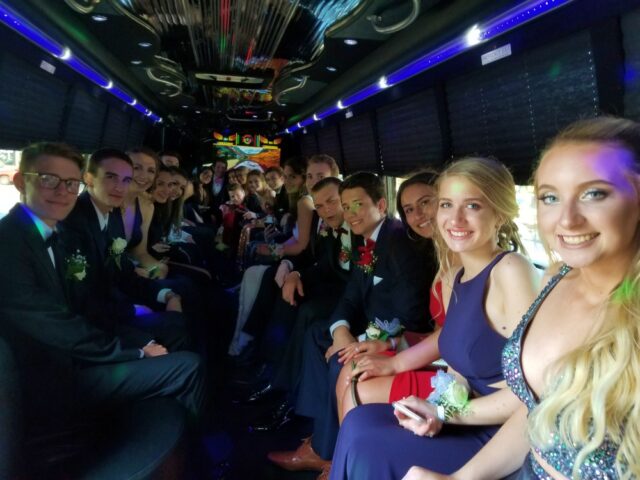 The chauffeurs employed by the party bus company have years of experience and training on how to properly handle large groups while driving safely. This type of service allows your wedding party to relax and enjoy themselves without worrying about the logistics of getting to the ceremony or reception on time.
With a professionally-driven service, you can rest assured that everyone in your wedding party will arrive safe and on time – making it easier for you to focus on the important details of your big day.
3. Comfort and Luxury
One of the greatest benefits of renting a party bus for a destination wedding is the comfort and luxury it provides. Instead of having to worry about assigning designated drivers or taking separate forms of transportation, you can travel together to your destination in style. Party buses feature plush seats, lighting, and sound systems that offer a unique way to travel while offering plenty of room for everyone to stretch their legs and enjoy a beverage.
4. Safety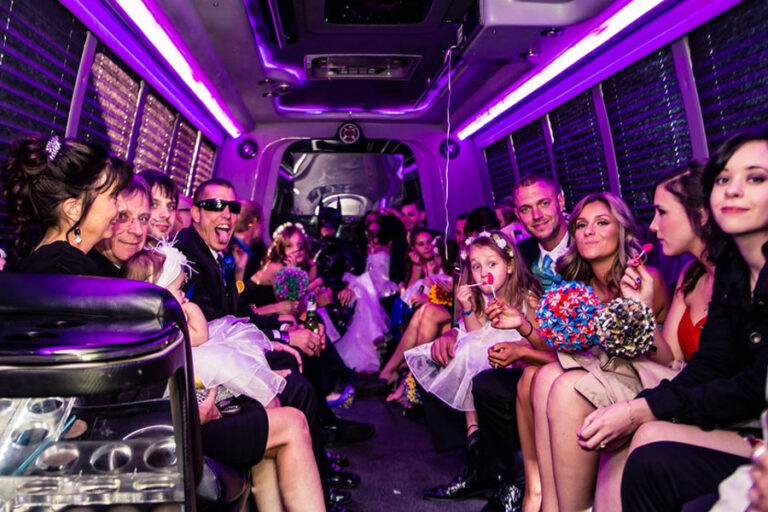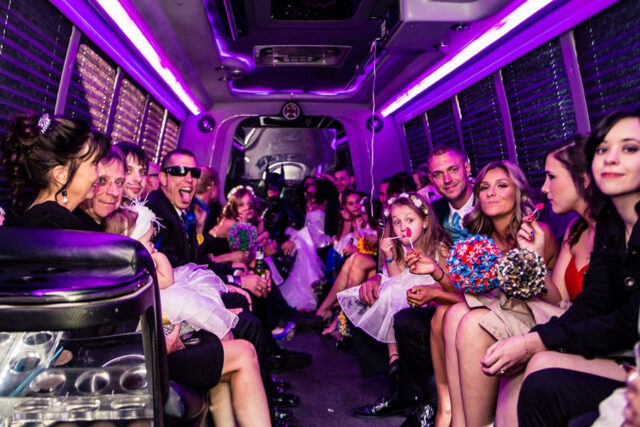 Rather than relying on multiple people driving separately, you can choose to hire a professional who knows the area and understands the local traffic laws. With a professional driver, you have peace of mind knowing that all members of the bridal party and other guests will reach the destination safely and on time.
This type of transportation reduces the chances of alcohol-related accidents and keeps everyone safe while traveling between locations. The bus should also come equipped with seat belts and airbags, allowing your guests to be more secure while traveling. Additionally, having a designated driver alleviates the stress of not knowing who should drive after enjoying drinks at each venue or stopping along the trip.
Your driver knows exactly when it is time to head for the next stop or return home after the wedding festivities are completed. A professional courteous chauffeur will be able to help calm any tension regarding getting from location to location in an efficient way! By hiring a party bus, you reduce worry about transportation so that you can just enjoy yourself with family and friends without worrying about how everyone will get back home safely later in the evening!
5. Convenience
For larger weddings with multiple events throughout the week leading up to the big day, having a reliable form of transportation offers tremendous advantages for everyone involved. Having a professional driver allows everyone to relax knowing that they will be able to arrive on time—or even early—to destination events throughout their stay. Plus, having access to your own private chauffeur gives you the flexibility of leaving events whenever you choose so your group has plenty of time for rest and relaxation between activities.
If needed, the generous luggage storage spaces in a party bus can accommodate all of your needs for both short trips or extended stays – making it more convenient for larger wedding parties traveling with book bags or large rolling suitcases. Also, when compared with other transportation options such as taxis or shuttles – hiring a single personal vehicle eliminates any need to carpool guests while also preventing steps out into busy city streets or long waiting times at shuttle stops due to scheduling conflicts or changes on arrival days.
6. Flexible Itinerary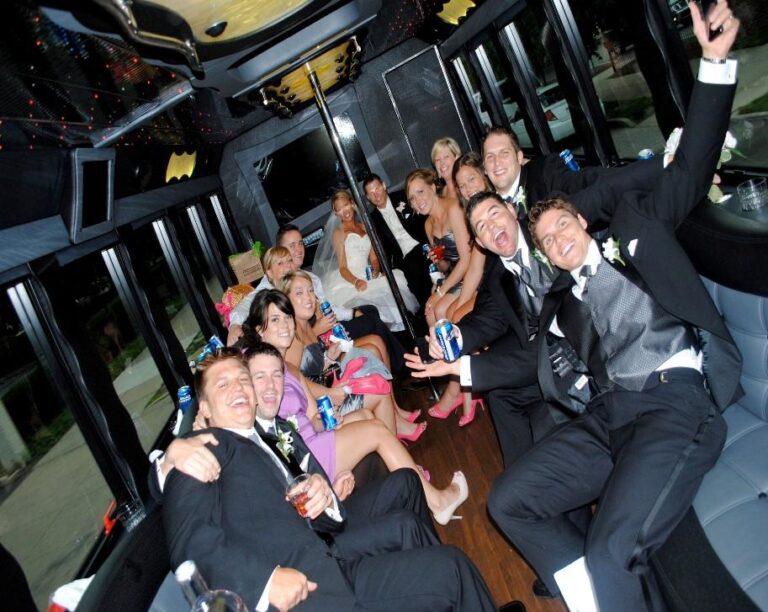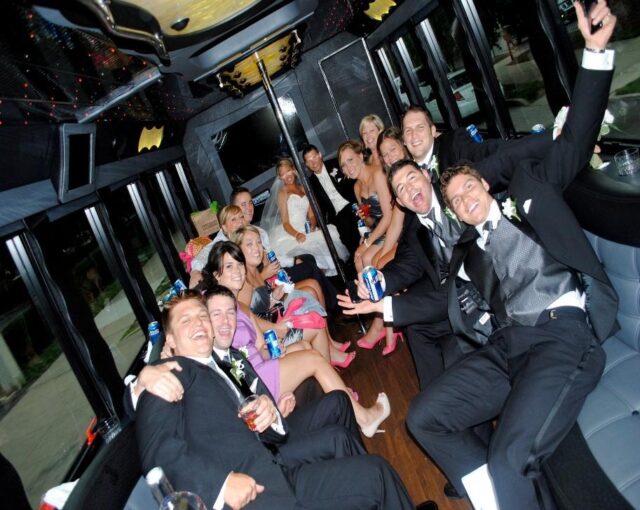 A major perk of hiring a party bus for a destination wedding is being able to set your own itinerary. Depending on the length of your journey, there are plenty of activities you can pack into your trip. The itinerary can be adapted to include some sightseeing along the way, or simply act as a comfortable and convenient form of transport between destinations.
In addition to giving you the freedom to shape the journey according to your wishes, a party bus ensures that all members of the wedding group will arrive at each destination together. This is especially helpful for those with complex or large schedules since it greatly reduces passenger wait times at each stop.
Furthermore, hiring a party bus adds an extra touch of glamour and luxury to any wedding journey – an added bonus should you wish to shoot photos or film video footage during any part of the trip!
To sum up
For those looking for an unforgettable experience, a party bus rental could be the perfect choice for a destination wedding. A party bus for your wedding would mean that all of your guests can have the chance to relax and have fun on the way to and from the ceremony. Plus, everyone can actually spend time together after the ceremony is over. And if your party goes late into the night, you'll know that everyone has a safe ride back home— the skilled driver will take care to ensure everyone's safety and well-being at all times.
Renting a party bus gives you and your guests luxury transportation that offers more space, comfort, convenience, and enjoyment than conventional limousine service or a cab. With this kind of Wedding transportation rentals available in every major city or special event location, consider incorporating this luxurious mode of transport into your destination wedding plans to make it an even more memorable experience!