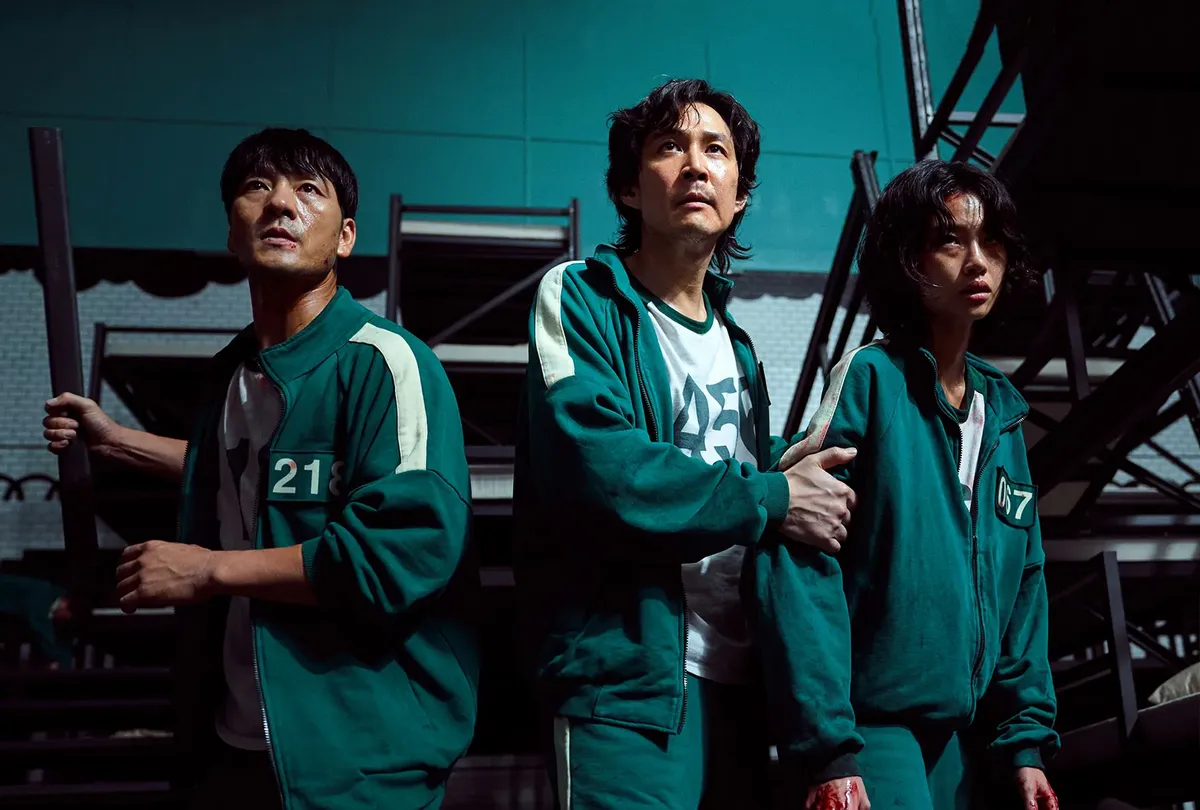 Netflix has dubbed Squid Game as perhaps their biggest show yet, that has blown the minds of millions of people around the world since its debut. The internet is currently a minefield of spoilers, memes, conspiracy theories, rants, and ecstatic debates about the Korean show on every imaginable online forum, and rightfully so. However, Squid Games is on its track to be Netflix's Number 1 hit!
This Korean series itself sounds like a tribute to those odd aquatic creatures that bob and weave beneath the waves. It's essentially a gripping, sugar-coated fever dream in which players play harmless kid games with one key difference: if they fail, their lives are paid for it.
View this post on Instagram
K-Drama Squid Games Premise in a Nutshell
It's a startling, terrifying depiction of people scraping by in Seoul, South Korea, and it's as much a narrative of a dystopian hellscape of the mind as it is a horror series seen through the eyes of those who are struggling.
Seong Gi-hun (Lee Jung-Jae) is a regular guy in desperate need of money or a miracle. He's in a bad situation, with a daughter he may never see again and an elderly mother who is nevertheless required to look after him as if he were a child. So, when Gi-hun is offered the chance to play a series of children's games for a huge quantity of money, he can't say no.
Neither can the almost 456 debt-ridden contestants, who were voluntarily hauled away to the middle of nowhere, under the watchful eye of masked guards and dressed in numbered T-shirts and sweatsuits. They compete in a series of children's games for a life-changing sum of money.
All are after the enigmatic sum of money that could solve all of their troubles, but at what cost? That becomes clear after the "players" understand that even the most innocent children's game in this prison-like compound might lead to a quick and horrible death. So, when the organizers say "elimination," they mean it.
"Red Light, Green Light" gradually devolves into a terrifying spectacle as individuals who move a single muscle during the "red light" are shot where they stand.
What makes Squid Game go beyond other survival shows?
There's excessive violence, a few nerve-wracking moments, and some truly horrifying disclosures and betrayals, as well as the contestants' rare moments of togetherness. One can't help but root for them as they strive to work as a team through a grueling game, or when one competitor secretly assists another with his duty with a hilarious yet life-saving hack.
Even one of the entertainment editors and critics from RantEnt mentioned that, "The prospect of going back to their previous lives and facing their obligations is so terrifying that they'd rather die. It's an idea that lingers throughout the series' short nine-episode run. However, K-Drama is a perfect analogy for how cold the world is…I haven't seen a show that is impossible to look away from. Squid Game is a nightmare because of its accuracy…it's an instant classic."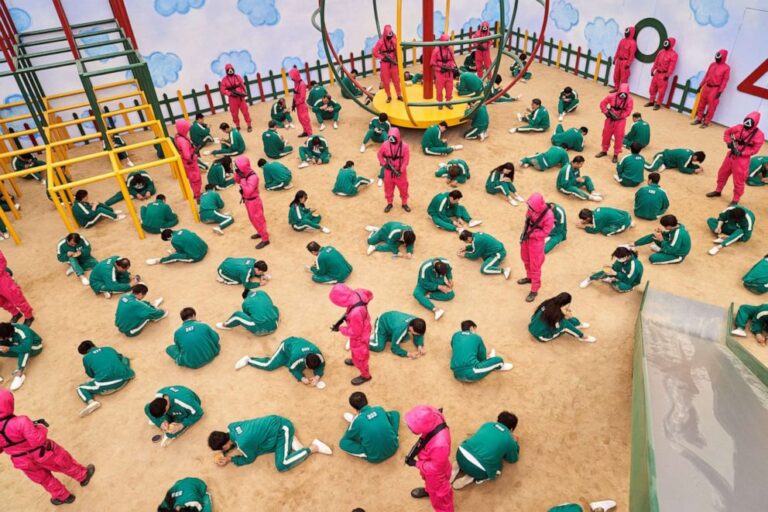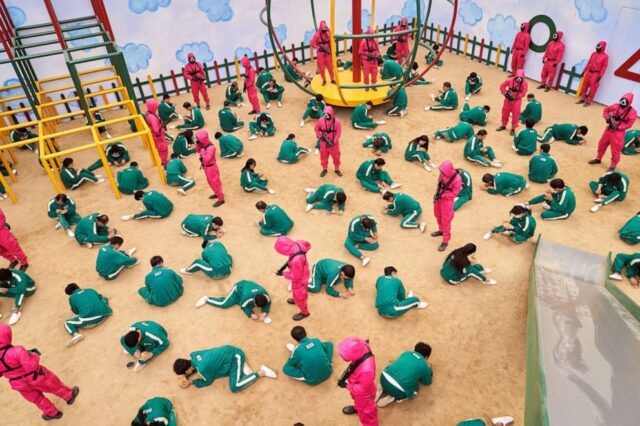 Amazingly Talented Cast Behind the Deadly Characters of Squid Games
The nine episodes, written and directed by Hwang Dong-Hyuk, manage to leave viewers terrified but invested in the show, thanks to the show's razor-sharp script and captivating performances by its ensemble cast.
Squid Game opens with introducing us to some of the contestants, including Seong Gi-Hun (Lee Jung-Jae), a compulsive gambler and driver. Cho Sang-Woo (Park Hae-Soo), a savvy investment manager who is now wanted for fraud, and North Korean defector Kang Sae-Byeok (Jung Ho-Yeon).
The three of them, as well as several other characters, notably Abdul Ali, a Pakistani foreign worker (played by Anupam Tripathi), are in dire financial straits, and the game's ruthless, manipulative rules do little to assist. It's a relief that the show's subplot, which is led by detective Hwang Jun-Ho (Wi Ha-Joon), is also well-written, with plenty of stressful, edge-of-your-seat moments.
While Lee Jung-Jae is excellent as the simple-minded yet helpful Gi-Hun, Park Hae-Soo as the cunning Sang-Woo is fascinating. What could have been a generic part with grey shades is brought to life by the actor, who creates a character you can't help but sympathize with while also being upset with.
Another standout performance comes from Ho-Yeon, who is making her K-drama debut. If her portrayal of the mysterious Kang Sae-Byeok is any indication, a star has been born. The model-turned-actor is highly believable and instantly fits into her part. Her moments are some of the best, and her interaction with fellow participant Ji-yeong (Lee Yoo-mi) provides some unexpected emotional depth.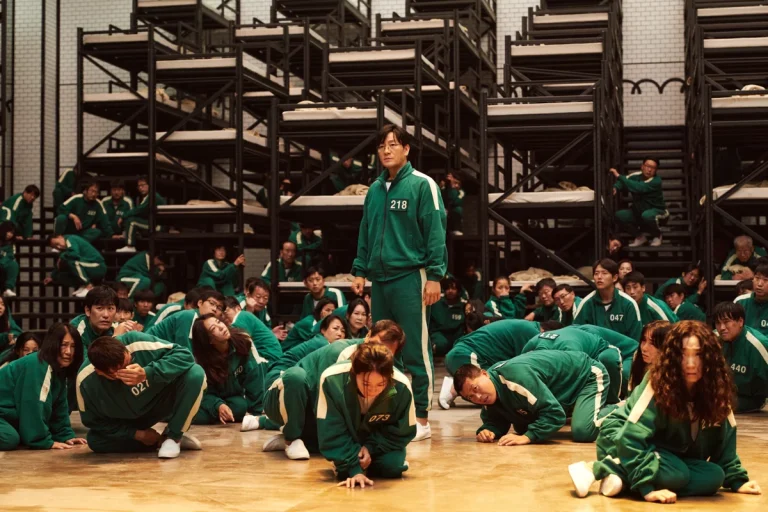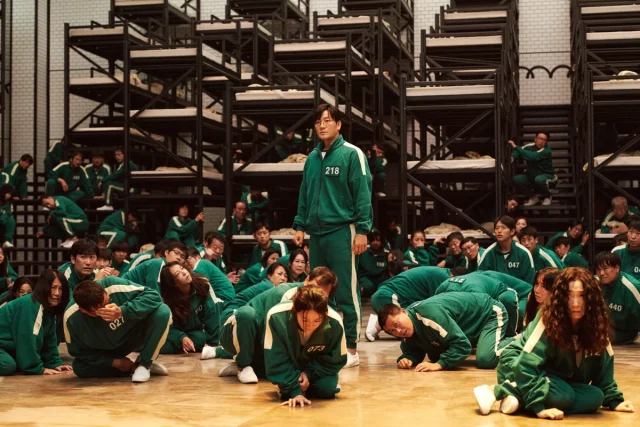 Squid Games Truly pulled out all the stops
The technical components of such a weird and violent motion must be top-notch in order for it to function, and Squid Game pulls out all the stops. The eerie bright pinks, greens, and yellows that cover the corridors and staircases serve as a cunning and hilarious façade for the facility's horrors.
The show's tone is elevated by the cinematography, which is continually unnerving and bordering on voyeuristic. The background music contributes to the overall eerie atmosphere, yet it never attempts to overpower the proceedings. Because all of these parts work so well together, the show never needs to rely on cheap jump scares; there's enough craft here to frighten audiences.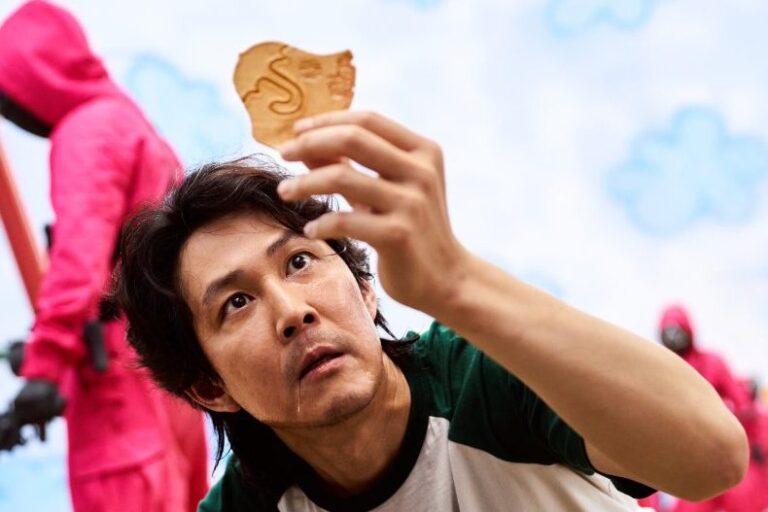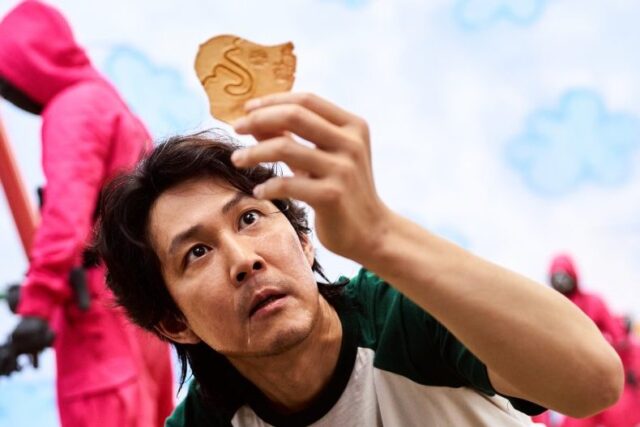 Final Verdict
Squid Games has already joined the kingdom of the Netflix Best Series globally, as the Netflix Best Original Korean Show. It is a fast-paced, white-knuckle thriller, and action-packed K-Drama which makes it worth all of the hype that has been created by audiences since its debut. So, here's to hoping for another season with a giant damned big doll.