Chicago is one of the most populated cities in the United States. Known as "the windy city," this site has a lot of attractions for all tastes, depending on what and how your travel plan is. Whether it's the bustling downtown area or the serene parks, Chicago has something for every visitor. Don't miss out on exploring the vibrant culture and fascinating history of this great city.
It doesn't matter if you travel alone; if you travel with family or friends, in Chicago, you can enjoy a wide variety of activities that will make you live a wonderful stay. With an array of shopping, dining, and entertainment options, there's never a dull moment. Experience the unique blend of urban excitement and midwestern charm that only Chicago can offer.
Sites in Chicago that you cannot miss
Chicago is a city that does not rest. It is that, with an active rhythm of life, its immense and imposing skyscrapers and Lake Michigan attracts thousands of tourists who choose this place as the ideal place to take a break. Explore the architectural wonders, indulge in some retail therapy, or simply soak in the lively atmosphere. Chicago awaits your discovery, and every moment spent here is sure to be memorable.
The city has many places you can discover during your stay there. From corners full of music history, museums, food places, and top-rated attractions that you cannot miss. Whether you're a fan of blues music, a history buff, or a food enthusiast, Chicago's diverse offerings are sure to please. Dive into the rich culture and unique experiences that make this city a must-visit destination.
1. Chicago food tour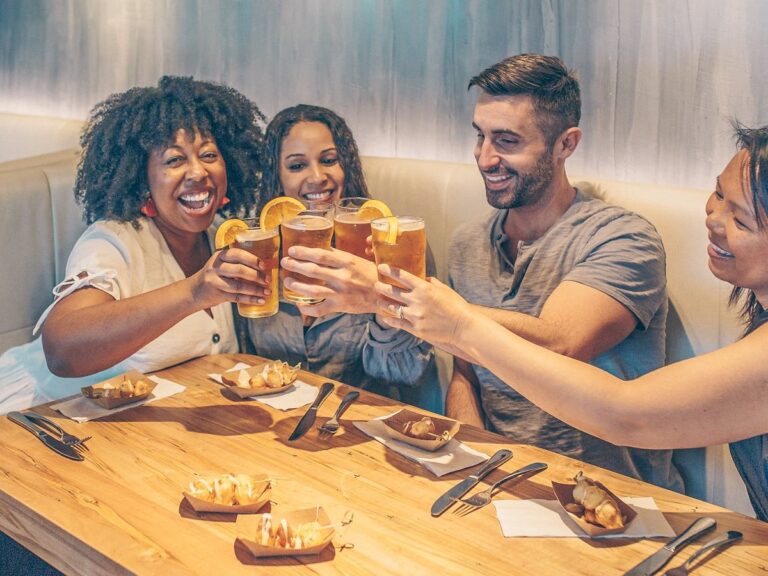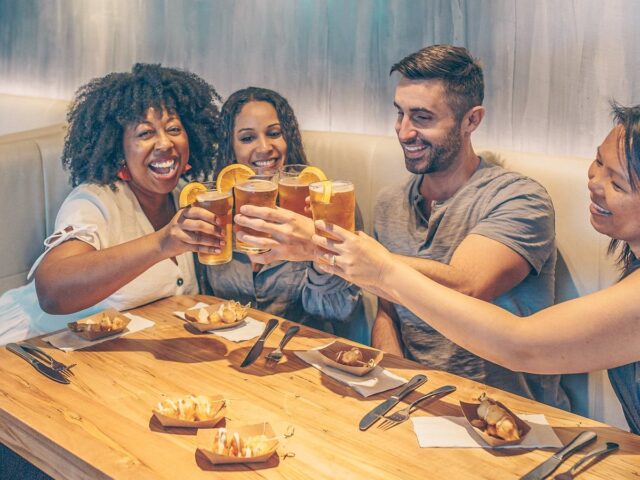 You can enjoy the different gastronomic successes of the city since many dishes are over 100 years old. This tour is about a walk through a trendy area where you can try deep-dish pizza, Italian meat sandwiches, gourmet popcorn, and other unmissable flavors. Also, there is a surprise: you will discover a secret dish on the same day of the tour. Savor the culinary delights, take in the local ambiance, and discover the flavors that make Chicago's food scene famous. Your taste buds will thank you for this delectable adventure.
The Chicago food tour begins with a walk to admire the architecture and public art in the Chicago Loop District. Everything is glamour, learning, and enjoyment in this tour that, without a doubt, you cannot miss if you love food and its history, reviewing its best combinations, its creators, and the time of the ingredients that give it such diverse and particular flavors. It's more than a food tour; it's an exploration of art, culture, and culinary creativity. Embark on this unforgettable journey through the heart of Chicago.
2. Millennium Park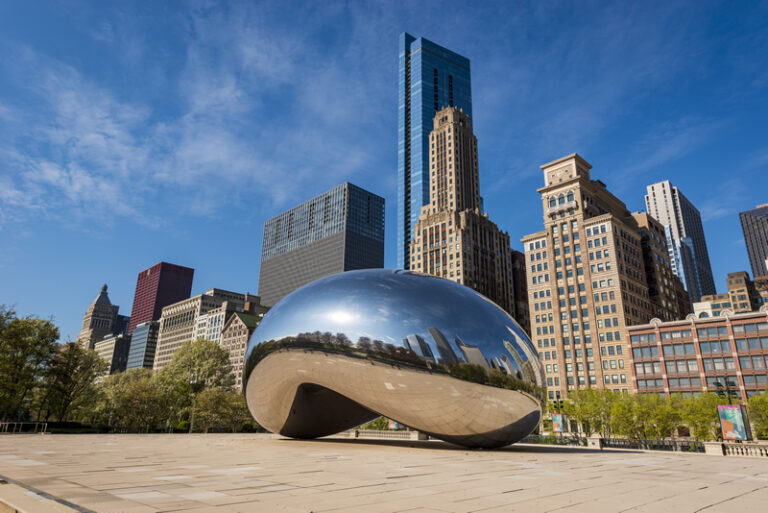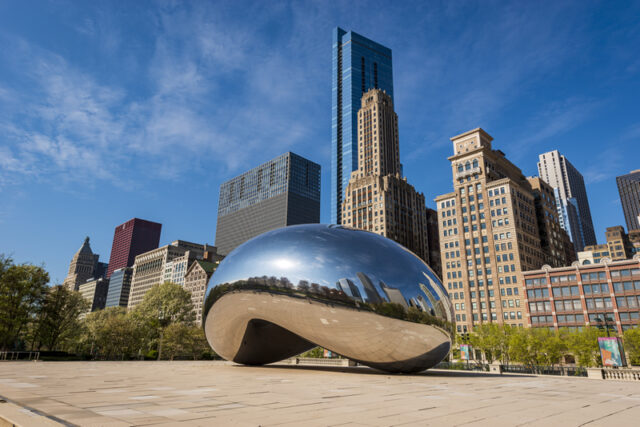 If you love art and modern construction, this is an ideal place. Opened more than 15 years ago, this place has become one of the main tourist spots in the city. From the iconic Cloud Gate sculpture to the scenic gardens, Millennium Park is a masterpiece of design and a must-see attraction in Chicago.
3. Lake Michigan
It is the city's icon and one of the world's largest lakes. You can enjoy the plants and the water, or only you can contemplate it and obtain a state of relaxation and total tranquility. From the iconic Cloud Gate sculpture to the scenic gardens, Millennium Park is a masterpiece of design and a must-see attraction in Chicago.
4. Willis Tower and Skydeck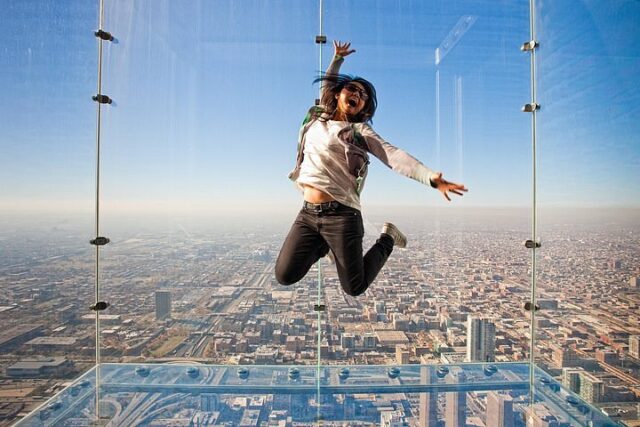 The first is the tallest skyscraper in the world until a few years ago since it is more than 400 meters high. Here you can enjoy the Skydeck viewpoint located on the 103rd floor, and it is a beautiful experience since you can see the entire city from a glass box. Step out onto the ledge if you dare, and take in a view that will take your breath away. The Willis Tower and Skydeck offer a perspective of Chicago that's truly unmatched.
5. Field Museum of Natural History
If you love history, you must remember to visit this museum. It is one of the most important museums in Chicago and the world regarding natural history. This museum has millions of items, including dinosaur fossils and Egyptian mummies. Explore the wonders of the natural world, from prehistoric creatures to ancient civilizations. The Field Museum of Natural History is a treasure trove of knowledge and exploration, inviting you to journey through time.
More gastronomic tours
If you are visiting the United States and have a few days to visit different places, you must attend other gastronomic tours that will leave you speechless.
• Food Tour New York
New York is one of the most important cities in the world. The city has a significant number of inhabitants and many distractions, activities, and tourist spots since it can house hundreds of thousands of tourists who come throughout the year. Although among the most important attractions are its incredible skyscrapers, such as the Empire State Building and Central Park, Times Square is also one of the favorites.
Although there are options for all tastes, one of the most recommended food tours in New York is that of NYC-Greenwich for being an experience that has received several awards and distinctions.
The food tour of New York begins with a bagel and schmear, falafel, and pizza as you stroll through the streets of the Village. As in the previous time, you will also enjoy a secret dish you will discover at that moment.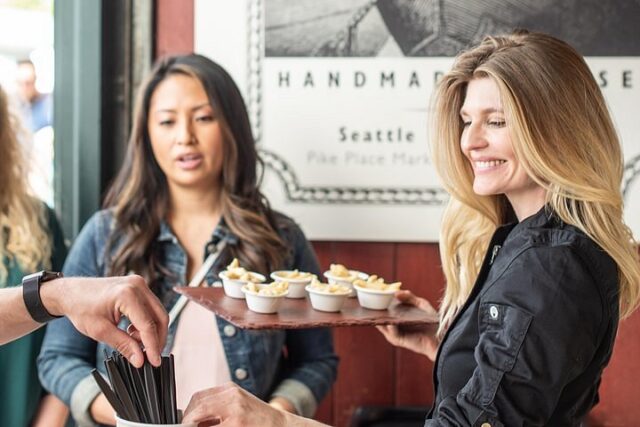 • Seattle food tours
Seattle is a city that is bordered by water, mountains, and forested areas. It is the largest site in Washington and is popular because, among other things, the city has a significant technology industry. But, in addition to the city's iconic points, you can also explore the Seattle food tours.
It is an experience where you can discover the local gastronomy and all the influence of the population of nearby places from other countries. You can find spices to flavors that come from Indonesia.
From seafood soup to hot dogs, all with a unique flavor you will remember. In addition, you can explore the typical artisan food market of the city to learn more about the local producers and merchants. You can choose the Seattle food tours you like the most, depending on your tastes.