It's hard to put into words quite why the seven square miles of San Francisco are so magical to tourists and locals alike. It really is a city which has to be seen to be believed. If you've had San Fran on your vacation bucket list for too long, North California is a great all-year-round destination to relax and explore the sights and sounds of one of the most romantic and culturally enriching cities in the US.
First-timers to San Francisco need to go hard – or go home. It's one of those cities that's got fascinating neighborhoods lurking around every corner. If you are something of an intrepid traveller and you're not afraid to get under the skin of urban life, San Francisco will tick all the right boxes for you.
To ensure you get the maximum out of your first San Fran experience, we've put together a handy guide to must-see attractions that exude the true essence of being a San Franciscan.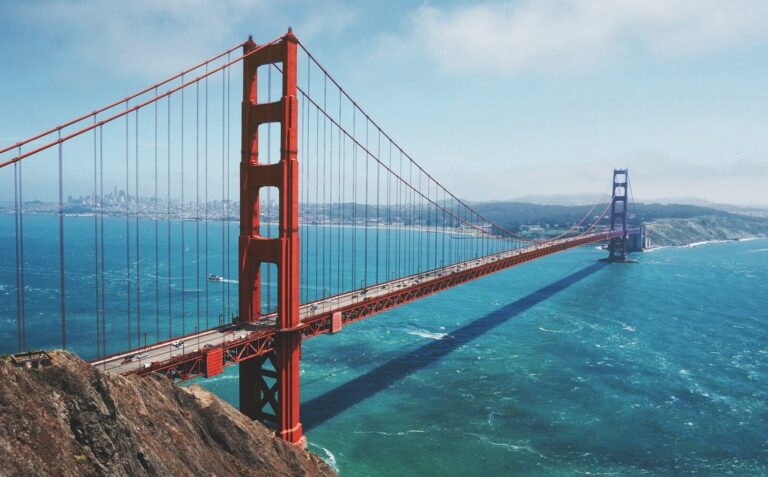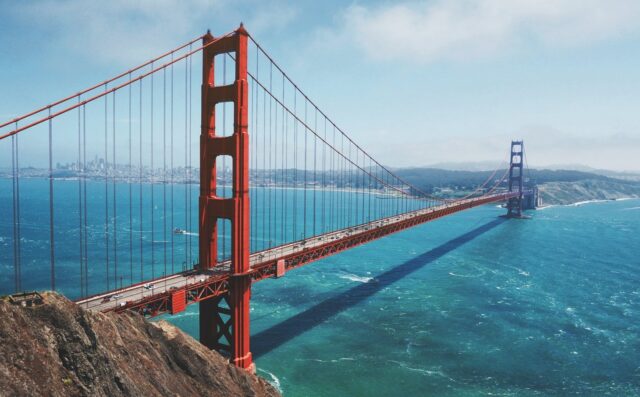 Golden Gate Bridge
It would be wrong not to list the city's most iconic landmark first. The mile-wide Golden Gate Bridge connects San Francisco Bay with the Pacific Ocean and its orange structure affords some of the most breath taking views of the city. Standing 746 feet tall, you certainly need a head for heights – and plenty of layers as it can get pretty cold when you are walking up there. It can sometimes be pot luck in terms of weather conditions, with fog known to creep in from the ocean with very little warning.
Shop 'Til You Drop at Union Square
If you are something of a retail queen (or king), San Fran's Union Square is the place to be for department stores and unique boutiques. It's one of the most vibrant and culturally diverse areas of downtown San Francisco too. There's almost always a live event on which might catch your eye once you've finished pacing up and down the stores.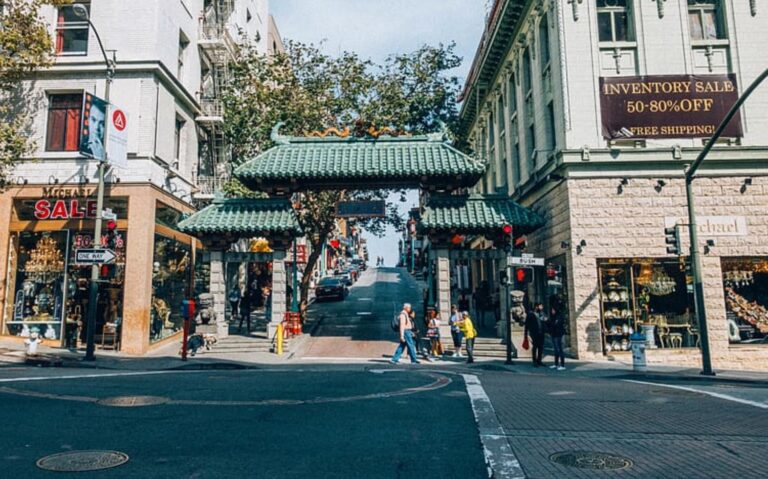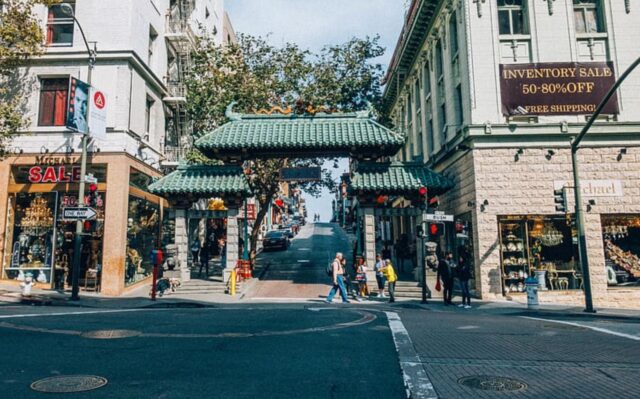 Immerse Yourself in North America's Oldest Chinatown
The Chinatown district is located on Grant Avenue and Stockton Street. The iconic Dragon's Gate is your entry point to a dizzying maze of alleys and streets which comprise dozens of street food outlets and restaurants, all serving up delicious Asian treats. Aside from the delectable food and snacks, there's also cocktail and karaoke bars, as well as ornate temples and the Chinese Historical Society of America Museum. It tells a fascinating story of the evolution of San Francisco's Chinese community since 1848.
Book Tickets to the 49ers at the Levi's Stadium
The San Francisco 49ers are the most iconic sporting franchise in the city. The NFL giants have five Super Bowls to their name and came within a whisker of making it six in February 2020, eventually losing to the Kansas City Chiefs. They are still one of the best teams to watch in the NFC Championship, with FOX Bet's NFL betting odds on the next Super Bowl pricing the 49ers as seventh favorites at +1400. The Levi's Stadium is a hugely impressive arena, with no bad view from any seat. It will excite even those who don't live and breathe gridiron. It's located to the north of the city center, with the Great America station a stone's throw away on the VTA Light Rail.
Fanatical Foodies Will Adore a Visit to Fisherman's Wharf
Head down to San Francisco's northern waterfront to explore Fisherman's Wharf. It's one of the most bustling tourist areas for a reason – its fresh seafood. Fresh Dungeness crabs are the order of the day here, as is the clam chowder which is served fresh inside bowls made from fresh sourdough. Fisherman's Wharf is also home to Pier 39, which is home to its nostalgia-inducing arcades as well as fairground rides and a hugely popular Aquarium.
Unwind in the San Fran Sunshine at Golden Gate Park
When the sun is out there are few better places to sit and relax than Golden Gate Park. It's a fifth bigger than Central Park in New York City, which should help to provide some context to its sheer size. There's always plenty of room for families and friends to sit and socialize in the 1,000+ acres of rolling hills and gardens. Within the park, you'll also find the Conservatory of Flowers within a striking glass conservatory, as well as the Academy of Sciences and the de Young Fine Arts Museum.
Golden Gate Park has several beautiful spaces and it would take a lot of time and effort to get to know everyone. Some of the most interesting areas can be: the large Dutch windmill, the fragrance garden (which was developed especially for visually impaired visitors), some woodland areas with giant ferns, lakes, a Japanese garden decorated with bonsai and pagodas, or Shakespeare's garden, with more than 200 flowers cited in total in his beautiful works.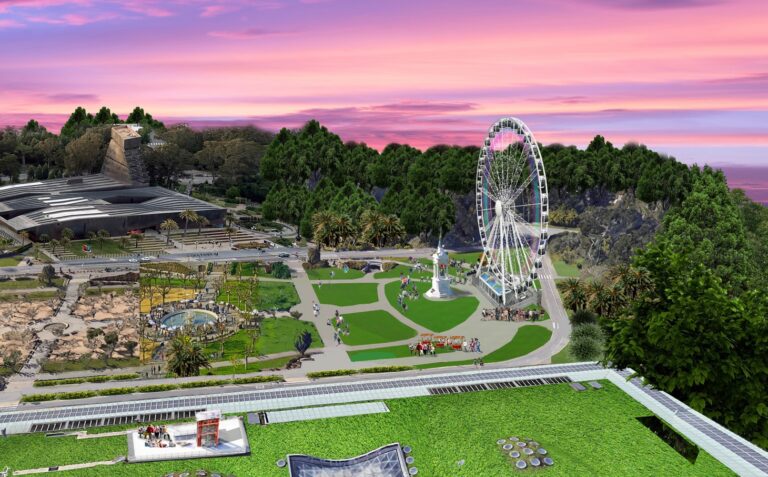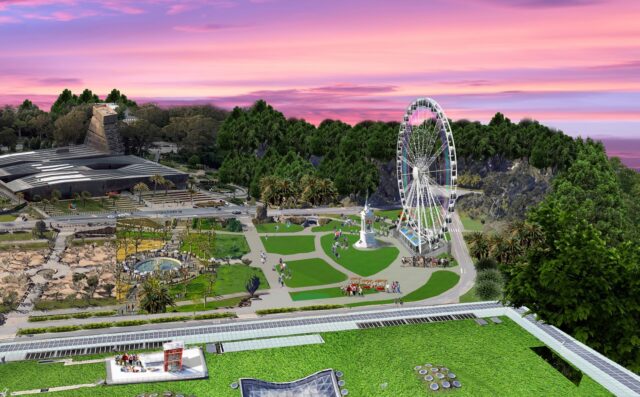 A part of the park is next to the beach that attracts the attention of visitors, because it is an area where a herd of American buffalo lives. The first buffalo in the park was installed in 1894.
The spectacular Golden Gate Park can render an incredible day for an entire day, as it brings together a wide variety of attractions. Many of them are paid, but if you do not want to spend, zero scolding: just stroll, relax and enjoy.
After all, it is a very liberal park (even more so by American standards): according to a guide on the Segway tour that takes place there, the proposal is to make the space welcoming and inclusive, and that is why it is allowed to walk anywhere. lawn, picnic, take animals without a collar and even consume alcohol if you want. Anyway, Golden Gate Park is extremely welcoming and liberal, so people of all kinds come to meet you, if you haven't visited yet hurry up, you'll fall in love.
These are excellent starting points for anyone planning a visit to the Golden City for the first time. Among these attractions, it is highly recommended to walk wherever you want. Transport around the city is a lot of fun, especially via the iconic cable cars, so you'll never have a hard time finding new and interesting neighborhoods to explore.