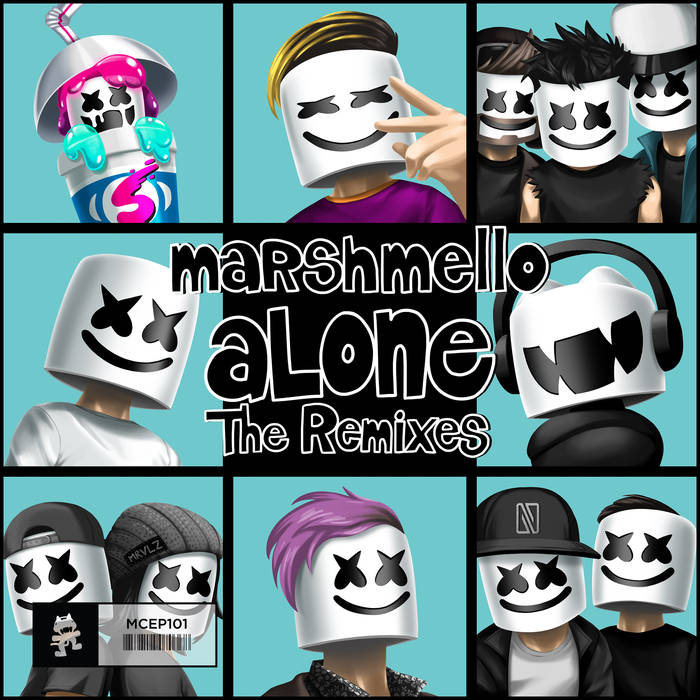 Easily one of the most recognizable anthems of this year, Marshmello\'s single \"Alone\" has broken down barriers and thrust the enigmatic producer to the mainstage of EDM relevance. While the song caught the hearts and minds of dance music lovers worldwide, Splice and Monstercat hosted a remix competition in the early summer to reveal the producers that could put a unique twist on an instant classic. A few weeks later the winners of the competition, a future bass outfit called MRVLZ, were announced as the winners and opened for Marshmello at Camp Bisco, and about a month later Monstercat has released both MRVLZ\'s and a slew of other remixes of Marshmello\'s ballad in an official EP. Check them out below!
Slushii takes a much darker approach with his remix, turning it into a moody dubstep head banger that alternates between tear jerking interludes and pulsating drops.
[youtube id=\"IkYw6OSNhW8\"]
Getter puts the listener through a pulsating emotional intro that descends into a destructive sonic force.

Diskord throws an alternative rock themed spin, full of guitars, and live drums that evolves into their golden trap mainstay.

Streex gives us a Blink-182 esque ballad inbetween chill trap drops that remind us pop punk isn\'t dead, just evolving.

MRVLZ rightfully won the remix contest with this future bass blessing as they breathe a new type of energy into Marshmello\'s masterpiece.

Luca Lush, one of the best remix producers in the game, does it again with his blend of both house and future bass themes to give the listener a truly unique audio experience.