Undoubtedly, completely refreshing your office furniture occasionally with stylish and modern pieces can be beneficial. Your furnishings could ideally blend and incorporate trendy designs. However, budget constraints can pose challenges to such plans. Even with abundant resources, planning and management can inadvertently disrupt your employees' productivity and the smooth operation of work.
You agree that looking at the same plain areas all the time might become really dull and tiresome for your team. Don't you? Now while you would like to spice up some essence to your workspace without blowing up, blending and merging diverse office furniture parts will be your excellent starting point.
So, as you may get convinced to cast off all the old-fashioned and make a new beginning, you can see below a few ways to utilize existing things and combine them with your fresh workspace furnishings.
How You Can Mix And Match The Right Furnishings In Your Workroom
To begin with, you will have to check if your workroom furnishings are relaxing. Your employees will be sitting all day long working at the desk, so you must confirm that you get seating that provides adequate support to their back and is flexible to serve their requirements.
And on top of that, you need to guarantee that the furnishings are modern and match nicely with the other remaining decoration in your workspace. Ultimately, first appearances are important, and you like your workroom to look most pleasing. At last, you will have to confirm that the furnishings are long-lasting and withstand intense usage.
With the suggestions below, you can mix new and old ones with grace and elegance.
Consider Your Requirements For New Furnishings
You can determine your workspace essentials according to your requirements. Your employees must have asked you to get the new set of desks and chairs. Not to mention the responses from your team, as well as analyzing the whole workspace, will support you in picking the main items to put your money into.
Pick Your New Furniture Shades Attentively
If you want to match and mix various furnishing items, it is crucial to pick the shades attentively. As you would not like everything in your workspace area to crash, determining color compatibility in advance might support you in cutting off the alternatives and assuring everything blends simultaneously.
Have No Doubt In Mixing And Matching
You live in this contemporary world, right? So, why not your workspace also? Time has passed for the same and identical ones that used to provide some style and comfort. While you wonder to start choosing the latest workroom suites or lobby lounge seatings, you may check out if your old items have got your back. You might reuse and match some of your existing things with the new pieces unless they crash out.
Go For The Furnishings That Look Good And Practical
Now you must consider the items that look good enough and are functional. These will be the items you may organize all over. Of course, your sturdy wood tables might have been in stable shape, yet the seatings might be old-fashioned and discomfiting. You must not bother yourself in search of a perfect pair. Go for genuine leather or ergonomic seatings, as they are multipurpose.
Think About The Furniture Shapes
While blending and merging office furnishings, you must necessarily observe the shapes and forms of the pieces you go for. For illustration, just in case you keep an equal-sided table, go for an elbow chair with sharp corners that will give a finishing touch to the shape of your table instead of that with rounded borders.
Try To Replicate Your Mix And Match Ideas
You would love this idea of repeating the designs accordingly while blending and toning workroom items. While you may not like the same artwork on each wall or the same seating in all the rooms, you can make an effort to build some integrity and attachment throughout the workspace with these repeating ideas.
Remember, it is usually effortless to repeat with shades if you want to replicate the patterns. Like if your brand label has glowing shades, go for the options to reuse and combine the same shades in your workroom furnishings all over the place. 
Do Not Forget The Entire Workflow
While you want to update furnishings in your workspace, disturbing the workflow of your employees will be the last thing you would like to do. The main reason why so many businesses usually combine and blend for refurbishing space by space instead of all together at the same period.
And above that, if you get furniture with no preparation, you may experience issues where the furnishings might not be practical for your employees. It can lower work production and impact the vibrancy of your whole workspace.
Now, ensure your effort would not break off team workflow before you make investments or combine and blend furnishings in your office while keeping your employees committed throughout office hours.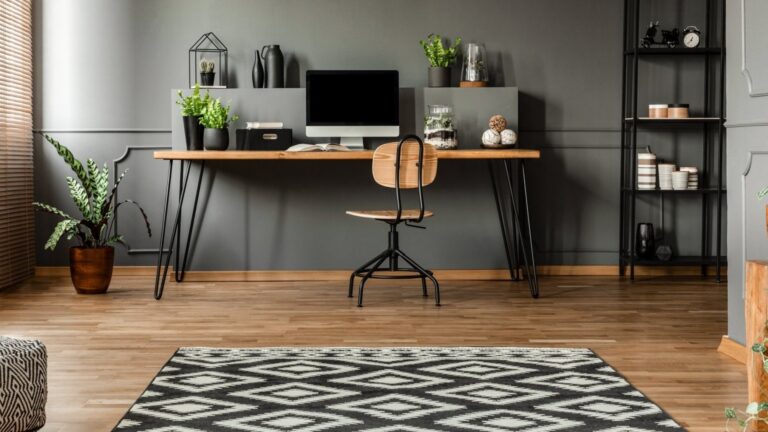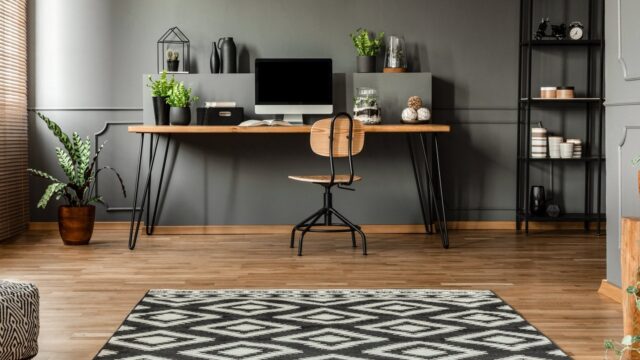 Try To Put A Few Bold Items
Just a few items in your workroom should be light because installing a number of bold items will support giving your room a handful of noticeable appeal. To have an idea, while your table is pure white, putting on a flashy multicolored seat or coloring the base of the table a pleasant shade might help bust down the boredom and dullness in the room.
Bottom Line
Integrating and harmonizing your office furniture can be a fantastic alternative to infuse personality and charm into your workspace. Consider carefully arranging contemporary, mix-and-match pieces in your office. In the process, you can phase out older furniture, retaining only those items that still serve a purpose, thereby revitalizing your space without starting from scratch or straining your budget. By following these simple tips, you can successfully create a stylish and functional office interior.