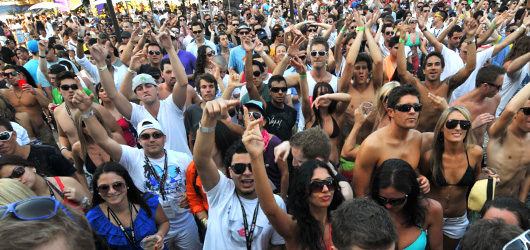 After 32 years, the annual Winter Music Conference in Miami is ending its legendary standing as one of the premier music & culture events in the world.
The conference has not updated its website and still states, "Thank you for making WMC 2017 a huge success,".  Miami New Times reports that co-founder Bill Kelly commented that WMC has a "major announcement" coming, with no further comment.
WMC is the pre-cursor and roots of Ultra Music Festival and Miami Music Week. Founded in 1985 by Bill Kelly and Louis Possenti, WMC was one of the first industry events in the dance music scene. In 1999, Ultra Music Festival grew out of WMC as a way to throw a music festival in Miami on the beach. The dates of both festivals usually coincided, but in 2011, WMC was set for early March, while UMF kept its original dates at the end of the month. Attendance began to decline for WMC as Ultra took the Miami dance music scene by storm.
Now we may have to face the possibility of no Winter Music Conference at all – but stay tuned for more details on the much-lauded festival's status.