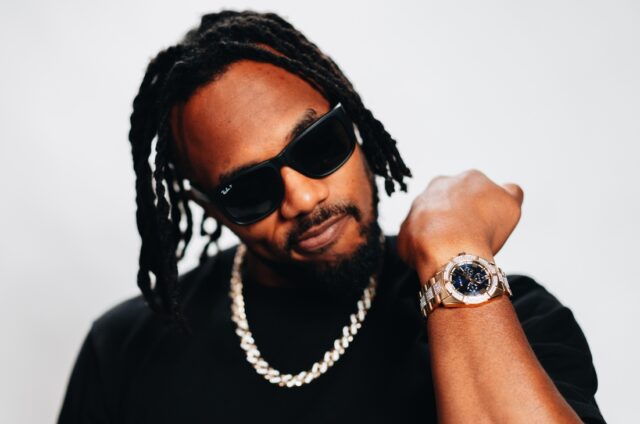 The year 2023 is a hot year for guys, as luxury jewelry for men becomes, even more, custom-oriented. As more and more men become interested in jewelry trends, how to wear them and where to buy the best items, we decided that it's our duty to help the guys. And we found a pretty good starting point after analyzing purchases the male clients made through the last 6 months. It helped a lot in order to get a clearer understanding of customers' desires and be able to fulfill them.
With great confidence now we may say that we know what a real man needs this year. It became quite clear that one of the most popular items for men in recent time is a custom-made gold pendant iced out with diamonds. Jewelry with a deep meaning that is able to demonstrate status along with the personal preferences of the wearer. It loudly declares that the owner is the person one of a kind and this person has style. Gold custom pendants with diamonds usually order men who know exactly what they want and how to get it. Such jewelry items make a perfect present for a precious man, showing how much you care and how well you know him.
This year the popularity returns to animal patterns and elements from nature. So, it's about time to release your inner wolf or other predator. Pendants featuring eagle, panther or tiger heads will highlight your wild and free-loving nature and add masculine charm. Iced-out claws or fangs will become an exquisite trophy gained not in a forest or a cavern but in the jewelry store in the center of New York.
The sea topic is also in trend. Pendants for necklaces or bracelets featuring anchors and compasses are perfect for men seeking adventures, faraway travels and freedom on the wings of salted air. Such jewelry will suit independent and free-spirited guys with a romantic souls.
This year gold chains are at the top of fashion. The most popular styles for men are Miami Cuban and Mariner or Gucci. And it's quite understandable, as those chains probably possess the maximum amount of masculine vibes. Iced out with diamonds Miami Cuban chain is a massive statement bling jewelry, classic paying homage to hip-hop. A thick and strong gold Gucci chain is a necklace for men with extravagant taste. Both those chains are great on their own but perfect for hefty pendants. They can also create a very interesting layered look combined with other gold chains.
We understand the preferences of customers, but we are also aware of the trends from fashion shows. And this year's feature considering chains in the men's look is thinner and longer necklaces, often in colors of gold not very usual for men, as white or rose. Black doesn't go anywhere, though, and remains manly and stylish for this season as well.
Beaded necklaces and bracelets made of natural stones in 2023 are popular to combine with other jewelry of gold or sterling silver. In such a way a stylish black or dark brown beaded bracelet is harmoniously balanced by a shiny yellow gold bangle, or a beaded necklace gets an intricate look with a silver or gold pendant. This brings effortless vibes to your image.
Have you ever heard about a true gentleman without a watch? ItsHot provides the best diamond watches for true gentlemen. They are authorized resellers of most diamond watches they offer, every one of which comes with 1-2 year warranty, papers and original packaging. The results of our research showed that concerning watches men are more or less conservative. Male customers value watches that became timeless (excuse us for such a wordplay) classic. Among the favorites is the diamond Rolex, an undeniable status symbol. This reliable accessory will never fail neither to tell the exact time nor to make positive impression. We are proud that modern customers possess such sophisticated taste!
To talk about another luxury jewelry that remains a trend for several decades already and will stay with us for 2023 and even further, we'd like to combine two items in one paragraph. Tennis bracelet and tennis necklace. The simple elegance of diamonds nothing can compete with. A Sterling silver diamond bracelet and 2 rows diamond necklace are an affordable alternatives to gold jewelry. They are able to effortlessly elevate any look and are appropriate at any event and with any outfit. Men prefer those items for their simplicity and eye-catching shine.
Those are the trends of jewelry items based on the choices of customers and their enthusiastic reviews. But how to get quality luxury jewelry items for a pleasant price while shopping online?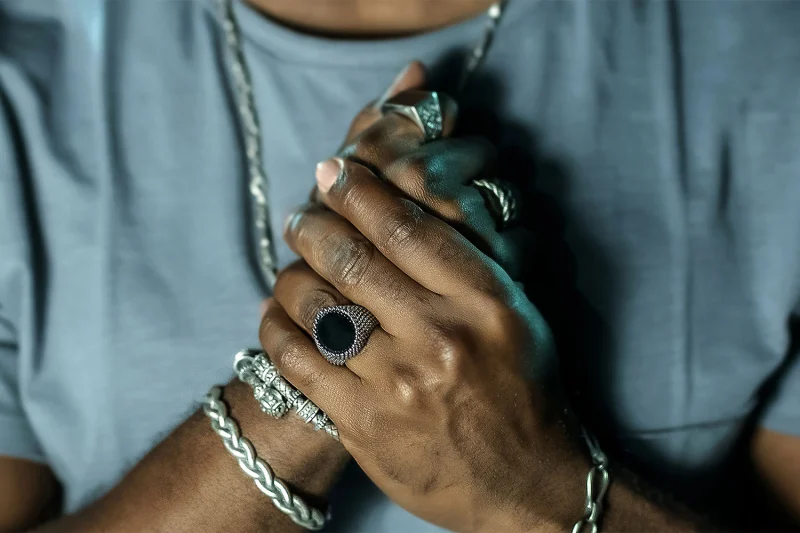 Let's keep in mind that high-end fine diamond jewelry and diamond watches are called "fine" for a reason. In order to manufacture quality luxury jewelry, the best materials should be used, such as 10k, 14k, and 18k yellow gold, white gold, rose gold and even black, as well as sterling silver and platinum. And don't forget about precious stones. Diamonds and other gems rise the value and the price of the jewelry considerably. We are well aware that the male customers prefer to make deals in a serious way, that is why, buying jewelry online you need to look for a store that is ready to provide certificate of authenticity stating metal, approximate carat weight, quality of diamonds and the appraised value of the item, as well as appraisal certificates from an independent gemological laboratory for items that are quite expensive. It may come in handy for insurance purposes. Make sure that the online store provides shipping to your whereabouts and clear returning policy.
Successful online platforms that offer to buy high-end exclusive jewelry in one click often provide a lot of useful additional information that will help to choose the items right. For example, Diamond and Jewelry Education sections, where you'll find a lot of interesting tips about how to select the best jewelry for you or the ways of keeping it clean and shiny. You may also find size charts, where you can make sure the jewelry you opted for is suitable for you. On such websites, you may find a great deal of special offers and customer programs. The customer service is often available 24/7 and is ready to help with any question you may have.
To guarantee your safety while shopping online the reliable stores would opt to use SSL (secure socket layers), the industry-standard method for computers to communicate securely without risk of data interception.
Using those tips you will be able to find the online jewelry store that is interested in you looking trendy, getting the best quality jewelry items for a good price, receiving the perfect service, and that the purchases you make are safe and comfortable. Because the best client is the one that is happy with his purchase and ready to return for more. But the most important thing is that the jewelry you buy should bring YOU joy and make YOU happier every time you put them on.