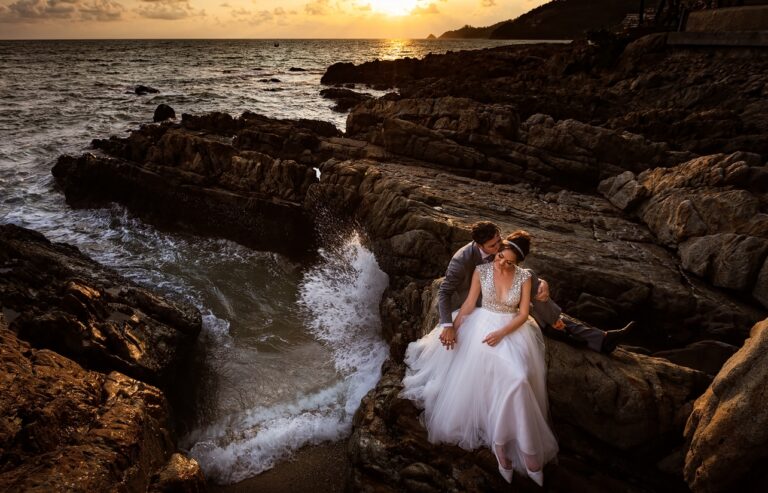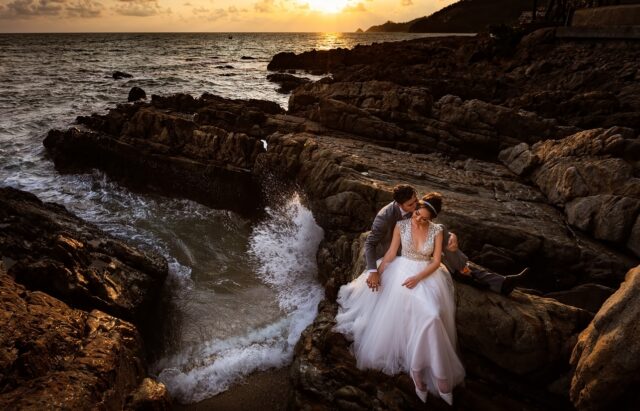 What after the infamous 'I dos'? You fly off to your most-awaited destination honeymoon after which you eventually start missing your most important day. Reality strikes when you tuck away the wedding dress only to open it again when you pass it down to your daughter or daughter-in-law, you shelf the wedding photos only to gawk at them when you have visitors, or when you celebrate your yearly wedding anniversary basking in the memories of 'The Day'.
What if I told you that you can memorialize your wedding day in such beautiful and astonishing ways that whenever you stand looking at them you will relive the beautiful day in all the right ways. I know the second most important thing after marriage is decorating the nursery but that doesn't mean you cannot save a little bit of heaven for yourself.
Here are 5 of the most astonishing things, you can do to memorialize your wedding and everything related to it: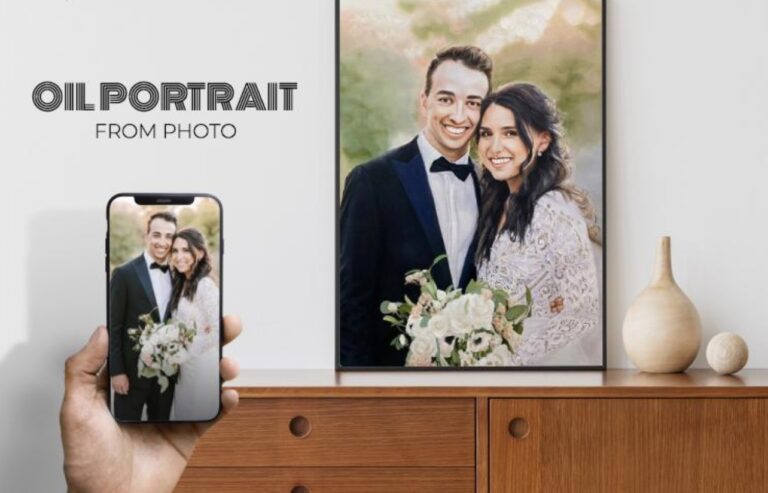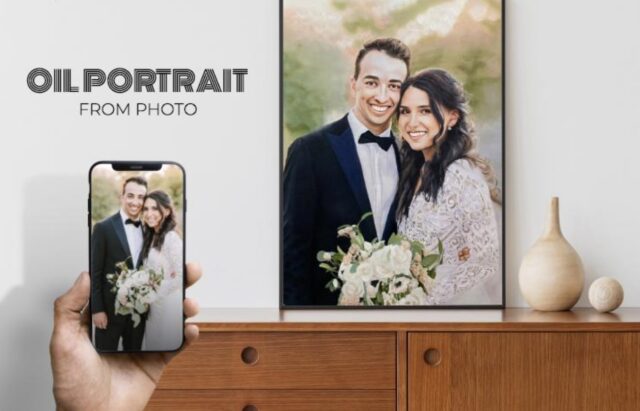 1. Frame Your Wedding Portrait For Life
Don't waste your beautiful wedding portraits by stowing them away on your laptop or turning the photos into an album that will probably eat dust sitting on the top of your bookshelf. Instead, turn them into a beautiful portrait painting. It may sound too over the top but it is – actually as it should be. I cannot think of one reason why you shouldn't get your marriage portrait turned into a beautiful painting. To say the least, when you hang this piece of beauty in your living room or the foyer, it is forever going to remind you of the beautiful day you had the chance of experiencing.
So, let me tell you about this passionate company called PortraitFlip which can turn any photograph into a handmade painting. The best part of this wholesome company is that it works for many purposes, one of the main purposes being helping the artist community. Get your wedding portrait here.
2. Include Your Lost Loved Ones In The Wedding Photos
Have you ever lost some of your loved ones but whole-heartedly wished they could be present on your wedding day? Yes, you absolutely, 100% can. Even on your wedding day, you knew they were present in spirit, so why not include them in real life too.
If your special day missed the gracing of your loved one getting a compilation painting done that includes your loved one and your family would mean so much to you and your family.
"I wanted to have this done for my wife so she could see how her wedding photo would have looked if her dad could be there. I am so pleased with the results… " Read a thoughtful review.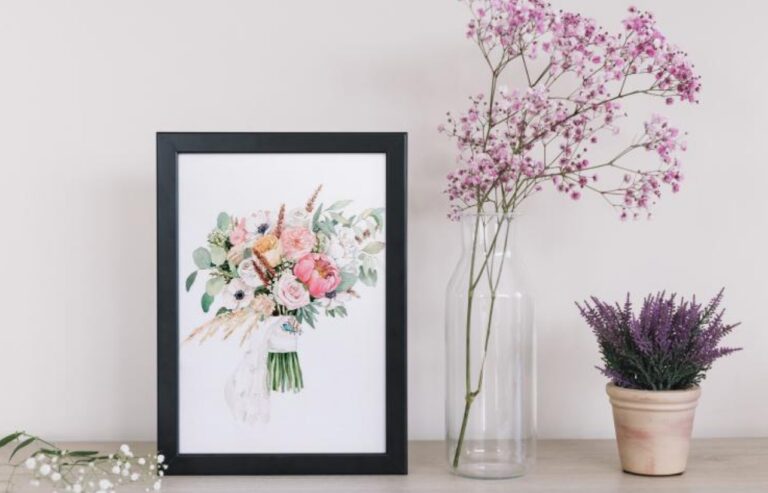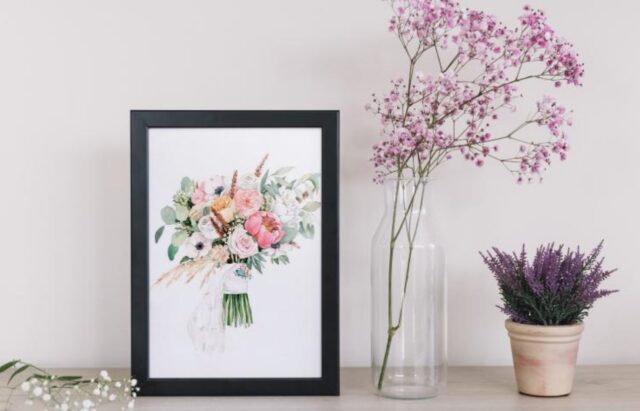 3. Another Beautiful Keepsake
Every little detail of your wedding means more to you than anyone. Even the tiniest rose petal would have made a huge difference for you on your—the day. That being said turn your wedding bouquet into a keepsake that will never leave your bookshelf or your display unit. This can be done by freeze-drying or preserving your bouquet in resin. If you lost your bouquet for some godforsaken reason you can even preserve the centerpiece of the guest tables.
When done professionally the preservationists can manage to regain the original form and shape of your bouquet to make it look refreshing forever. This way you can have your marriage blooms for life. Or you can even get it painted on a huge canvas.
4. Frame Your Invitations
Your invitations are the first thing anyone sees when you set the tone for your wedding day. God knows how much effort, patience, and reviewing thousands of designs and ruminating over every prose you want when creating the most perfect invitations ever. Why let all of that go to waste? Preserve your invitation into a beautiful decorative piece that will act as a keepsake to memorialize your wedding. You can either frame the invitations, or get them painted in their most pure form to aesthetically please the room you want to decorate it with—which I am hoping is your bedroom.
Your marriage invitations are the most the primary part of your special day and if you don't turn them into keepsakes to memorialize your the-day, you are doing something wrong. Also, you should vastly think about getting them hand-painted rather than framing them.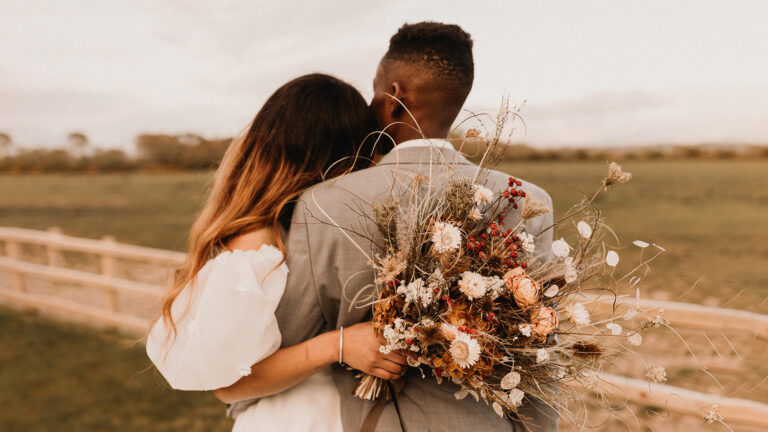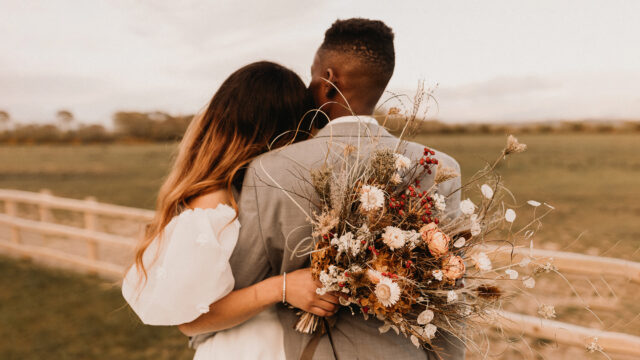 5. Preserve the Costliest Thing in Your Wedding
Your wedding dress! I am sure that collectively if you talk about marriage expenses your dress will top the list and ace it too. If you plan on keeping your dress because of its sentimental values, unlike the people who prefer doing unspeakable things to it like trashing the dress, selling it, or donating it – think about preserving your special dress before you store it away in your attic. The first thing you need to do is get the dress cleaned to remove stains, spills, and smudges from it.
Today you will find professional preservation companies that are dedicated to preserving things—one of them being a wedding dress. When you preserve your marriage ceremony dress you can pass it down to your future generations—saving them from investing a whole lot of money into a brand new dress.
To Conclude
Why should only the wedding photographs have all the fun? Your wedding day is the culmination of so many more aspects rather than just the photographs. All of these aspects deserve their own limelight. Your wedding day is something that you work so hard to perfect—which eventually ends in two days. Savor all the important details of your 'The Day' through all the elements that played a vital role. All of these suggestions are highly recommended but very subjective to a particular person and their likes and dislikes.
The most you could do is not listen to me or do as you please. These were just my top and best suggestions to memorialize your wedding day in a way that it stays with you for life or even turns into a family heirloom.