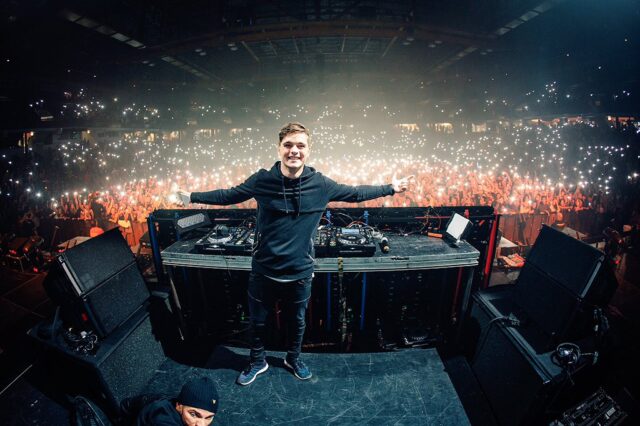 Zedd\'s True Colors Tour\" has been painting cities left and right in color with beautiful visuals and worry free music. Ravers have also been patiently playing guessing games as to who their special surprise guest is.
Zedd is given his fans a treat each show by having a special surprise guest that can vary from any genre of electronic dance music. For instance, Steve Angello, 3LAU, and Dash Berlin are just a few past surprise  special guests Zedd has had be a part of his tour. On Thursday at 9: 39 p.m. Zedd took to Twitter and tweeted a video of Martin Garrix playing in Chicago confirming this was Zedd\'s special surprise guest for the night.
Secret Guest: @MartinGarrix !!!!!! 🙌 pic.twitter.com/w1AqjyydWJ

— Zedd (@Zedd) October 30, 2015
Martin Garrix also took to his Instagram account and posted a picture with a caption thanking Zedd for having him tonight.
This is one heck of a special surprise guest and shows everyone that Zedd is really going all out for his \"True Colors Tour.\" Not to mention Chicago also had Alex Metric and Dillon Francis too. Chicago ravers sure had a night full of non stop madness with such a variety of djs\'. If you have not seen this tour it is not to late purchase tickets. Click Here for the link.
Photo Credit: Twitter