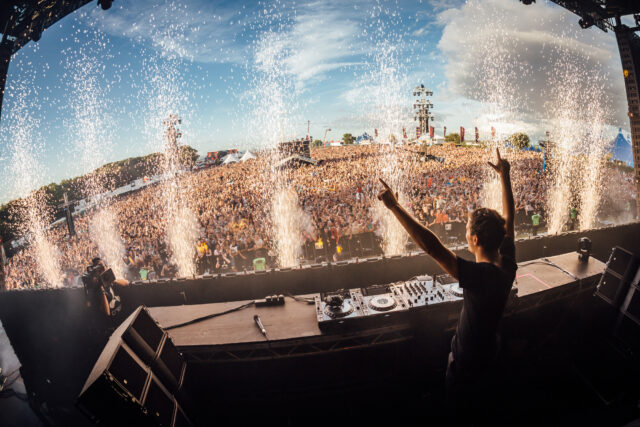 Memorial Day is practically the unofficial start to Summer, and many in the greater Chicago area decided to head to the Indianapolis Speedway where the annual \"Indy 500 Snake Pit\" festival took place this weekend. Among the performers were Skrillex, Zeds Dead and DJ Mustard, but Martin Garrix had a phenomenal set that can\'t go unnoticed.
Going from a no-name producer to international stardom in practically just two years, Garrix has catapulted himself into headlining shows all across the world. Thankfully, Garrix found himself headlining Indy 500 and treated it just as he would Ultra, or any other recognized festival platform. Martin Garrix started off his set with a signature \"Animals\" introduction, leading into his single, \"Poison\", and continued to drop many traditional festival bangers. Within his set, Garrix dropped his single, \"Lions In The Wild\", which released last Friday. He also dropped his new collaboration with Pierce Fulton, his new single with Bebe Rexha, as well as his official follow-up to last year\'s single, \"Forbidden Voices\".
Needless to say fans were in for a real treat during Garrix\'s set. Fortunately, for those of you who might have missed Garrix\'s set, a full stream, as well as download, are available for your enjoyment below. Reaching temperatures of 90 degrees Fahrenheit, it\'s fair to say Garrix really did bring the heat this weekend, alongside the other performers.
Listen and download below: 
[sociallocker id=14197]Martin Garrix @ Indy 500 Snake Pit, Memorial Day Weekend | Download[/sociallocker]