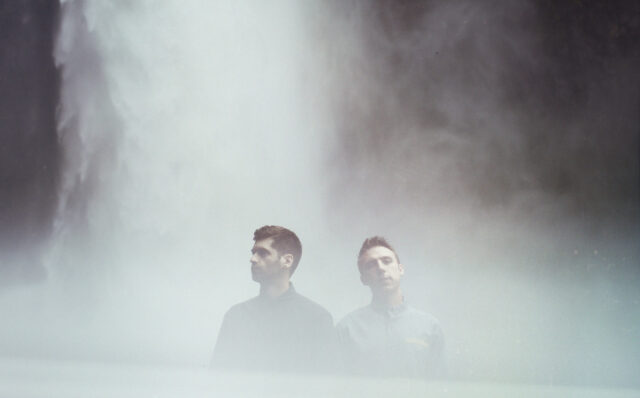 For a long time running now Diplo has had a successful time with his Diplo & Friends BBC Radio Xtra 1 radio show. Diplo has had a lot of awesome guests on the show before, but now he has hooked up with the Seattle based duo Odesza. The episodes are an hour long and they feature a mix that Diplo and that special guest have put together.
The mix of songs they put together consists of some popular EDM songs from artists such as RL Grime, Zhu, Bonobo, TroyBoi, and Galimatias. Song that are also featured on there are some of Odesza\'s songs including \"It\'s Only\", \"Light\", and \"Say My Name\".  After the 57 minutes of great song choice the mix comes to a close with Jai Wolf\'s Indian Summer.
You can check out the mix and tracklist from Diplo and Odesza below!

Tracklist:
TroyBoi – FYI
Stolensnares – Solice
Missy Elliott – Get Your Freak On (Mr Carmack remix)
ODESZA – Say My Name (The Geek x Vrv remix) (feat. Zyra)
Big Wild – Aftergold
Co. fee – White Sands
Ta-ku – Day 10
Aaliyah – Try Again (b.cause lovin' you no more blend)
Hayden James – Permission to Love
ODESZA – It's Only (Kania Remix) (feat. Zyra)
Greyhat – Powerline
Touch Sensitive – Show Me
Janet Jackson – If (Kaytranada)
Galimatias – Night Owl
Bonobo – Flashlight
ZHU – Faded (ODESZA Remix)
Esta – Only One
Mazde – Pitch Black (feat. LissA)
Chet Porter – Fellow Feeling (Octbr Bootleg)
Point Point – doubleOreo (San Holo Remix)
Troy Samuela & Monsoonsiren – Fiend
ODESZA – Light (feat. Little Dragon)
Taylor McFerrin – Degrees of Light
BenZel – Just a Thought (feat. Cashmere Cat)
Kodak to Graph – IAMANTHEM
Troy Samuela – The Low
RL Grime – Valhalla (Krater Remix) (feat. Djemba Djemba)
Doja Cat & San Holo – So High
Jai Wolf – Indian Summer
Follow Diplo:
facebook.com/diplo
twitter.com/diplo
soundcloud.com/diplo
Follow Odesza:
facebook.com/Odesza
twitter.com/Odeszaa
soundcloud.com/Odesza
source:edm.com