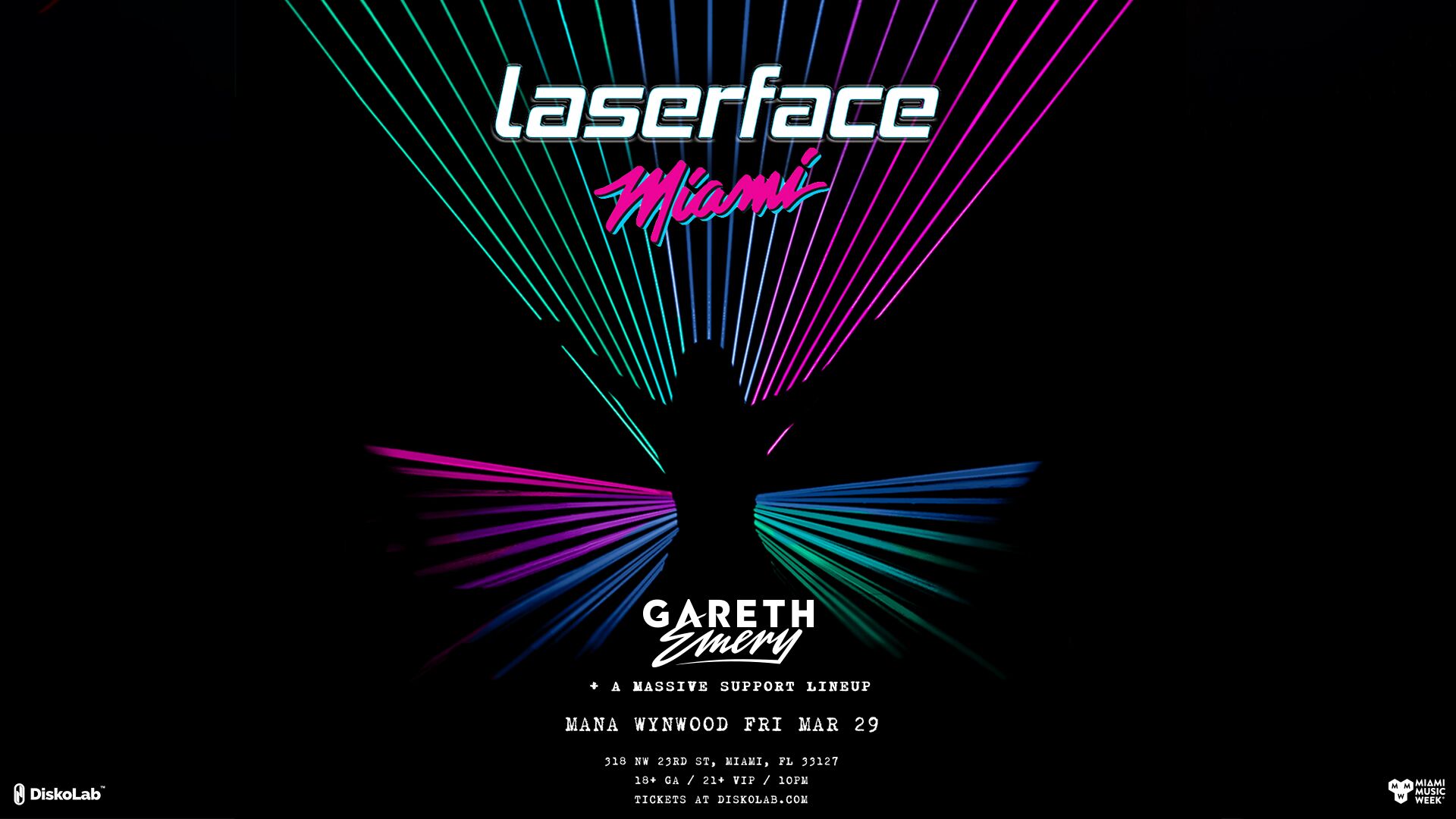 Gareth Emery is taking The World's Greatest Laser Show to Miami, Florida, during none other than the iconic Miami Music Week. An event that will surely surpass any and all parties throughout the week, Laserface Miami will take place on Friday, March 29th at Mana Wynwood.
Laserface is the mind-blowing live show featuring the music of Gareth Emery perfectly choreographed to the lasers of globally renowned show designer Anthony Garcia. A perfect marriage between music and technology, the show features previously unprecedented numbers of lasers alongside bleeding-edge new technologies exclusive to the show.
Dead set on making 2019 the biggest year of Laserface existence, Gareth has locked in his long-awaited return to Miami to jump-start the Laserface Tour. One glance at the dazzling production will show you just why it is one of the most buzzworthy announcements of Miami Music Week. Why? Let's just say Laserface has a demonstrated history of leaving fans speechless, jaws to the floor in face-melting awe.
From headling Dreamstate SoCal to hosting shows at the Bill Graham Civic Auditorium in San Francisco and the PNE Forum in Vancouver, now the team is bringing the full laser rig to shutdown Wynwood. With a tremendous support lineup still to be announced for Miami, stay tuned as the festivities are just beginning.