Having furniture items that you can leave outside all year round is great, but one thing that we tend to forget is that not all items that are marketed as weatherproof are actually waterproof. If you let your outdoor items get wet, they can get damaged, mold, and rust in time. This will make them completely unusable, and you will have to replace them and invest more money into new goods. To help you out with your decisions, and to help you protect your furniture, we created this article. Keep on reading if you want to know how to check if your patio furniture is waterproof and how to choose the right goods depending on your needs, habits, and preferences.
Understand what the label is saying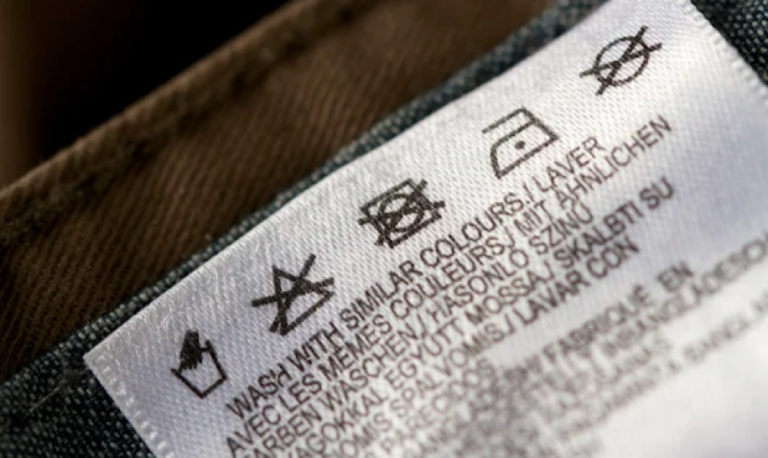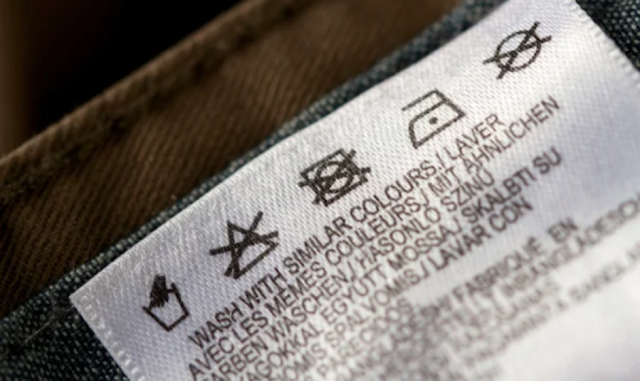 The first thing you need to know is that you have to read the label of the furniture carefully before you decide to purchase it. If you already have new outdoor goods, then it is best to read what the directions are saying and if you should leave the items outside all the time, or if you need to protect them during the rainy season.
When you purchase goods that are waterproof, it means that the fabric that was used to make these items is not going to let any water penetrate inside it. This means that no moisture will be trapped in and that the water cannot go in or out of the fabric. This protects the goods from all sides, and you won't have to worry about the rain damaging the furniture or making it mold.
No matter the conditions, and no matter how much time the items spend outside when it is raining, waterproof fabric will not get wet and it will not trap the moisture in.
On the other hand, if the goods are labeled as weatherproof, this does not mean that they will not get damaged by rain. These items are great for most seasons, but they will not be fully protected by the weather.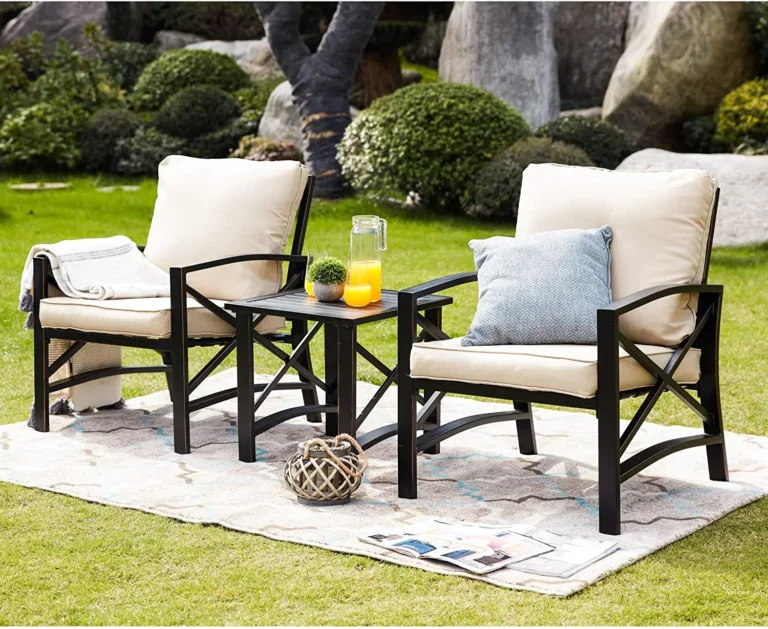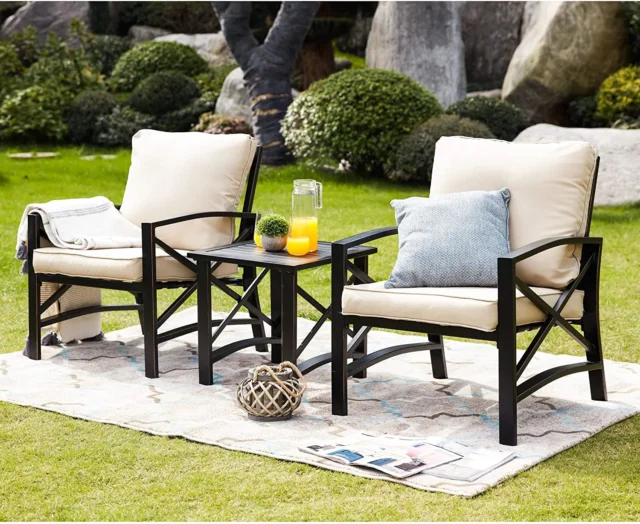 If they are left outside for long periods of time, and if you let them soak, chances are, the fabric will get damaged, and moisture will get trapped in. note that they are usually coated with a finish that will protect the material to some point, but it will not provide a waterproof finish.
So, the first thing you need to do when checking if your outdoor goods are waterproof is to carefully read what the label is saying, and if there is no clarification, you should reach out to the brand and ask them if the items you have are going to repel the water, or if they have just some form of finish that will give just partial protection.
Choose a trusted company
The next thing you need to do when choosing the right furniture for you is to purchase the goods from a trusted brand. Know that now all companies are going to advertise their products properly, so you need to be careful who you trust.
On websites like www.icosiest.com, you can see that there are different types of items that are going to be a great fit for your patio or garden, and the only thing you need to do is choose your preferred style.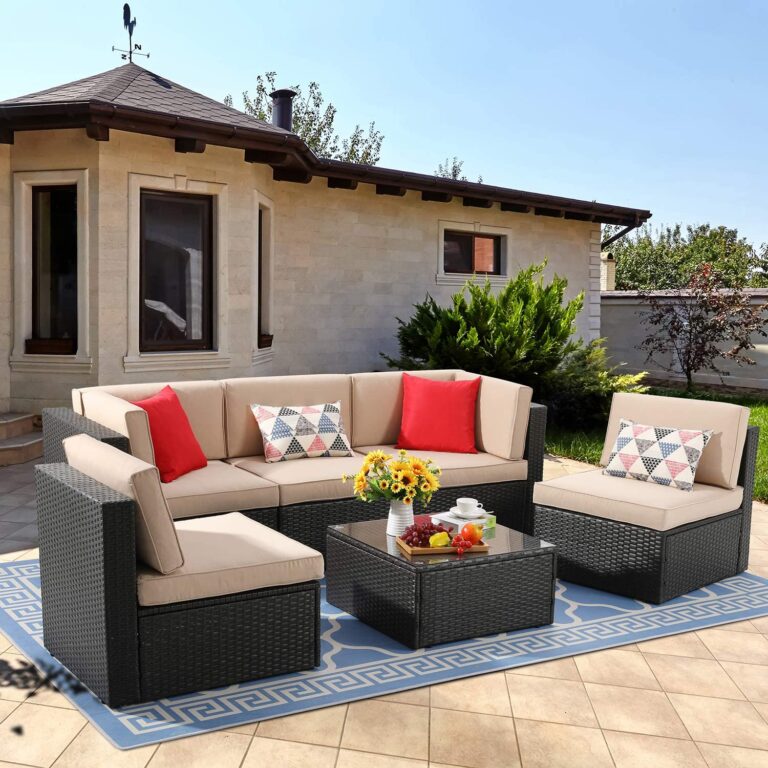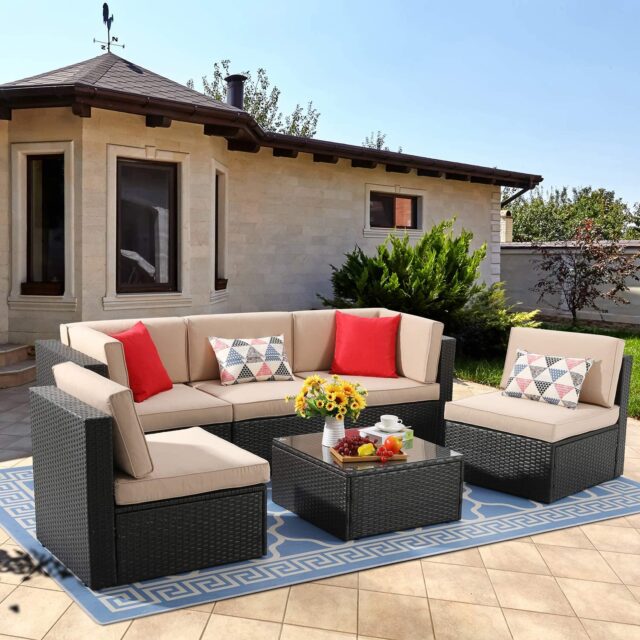 When choosing the brand, there are several things that you need to pay attention to. Start by looking for information on the materials that are used to create the furniture, and check to see if the fabric used is waterproof or weatherproof. You should also see if they are offering any warranty, and if they are saying that you can use their products for your garden all year round, or if you should take them in depending on the season.
If there is no information on the materials used, then you should check to see the maintenance recommendations. If you should cover the goods when it is raining, or if you need to protect the fabric depending on the weather, then, chances are, you are not looking at waterproof goods.
You should also check ratings and reviews, and see what other customers are saying for the exact brand. This will save you a lot of time and effort in the long run, and you will not waste your money on items that are going to get wet and probably even moldy after the first rain.
How to maintain the furniture?
No matter what type of goods you get, you will still need to care for them if you don't want them to get damaged quickly. Even the best items you can find on the market will wear with time, and the better care you take for them, the longer they are going to last.
You should always protect your goods from direct sunlight, especially in the summer. If you've chosen furniture that has bright colors, chances are, the hues will fade if the items are left in the sun all the time. You should move them in the shade or cover them during the hottest periods of the day.
On the same note, you should dry the goods after it rains, no matter if they are waterproof or weatherproof, and this will help prevent not only the fabric from getting damaged but the other parts of the items as well.
If the units are just weatherproof, you can use a water-resistant spray that will add another coat of protection, but you should know that just spraying them once per year will not do the trick. Use a good product and make sure you add new coats every few months, especially before the rainy season.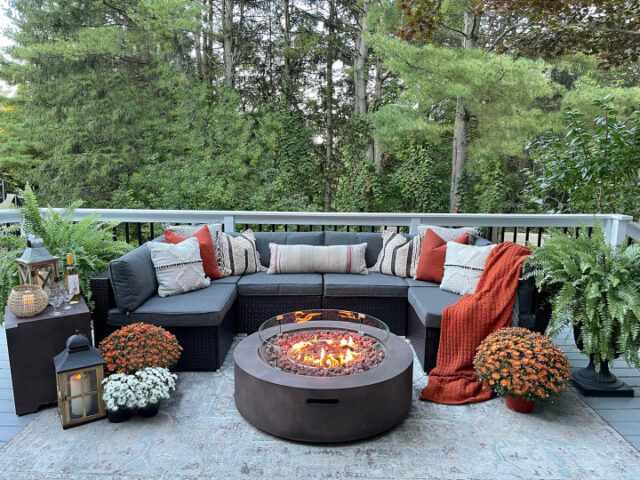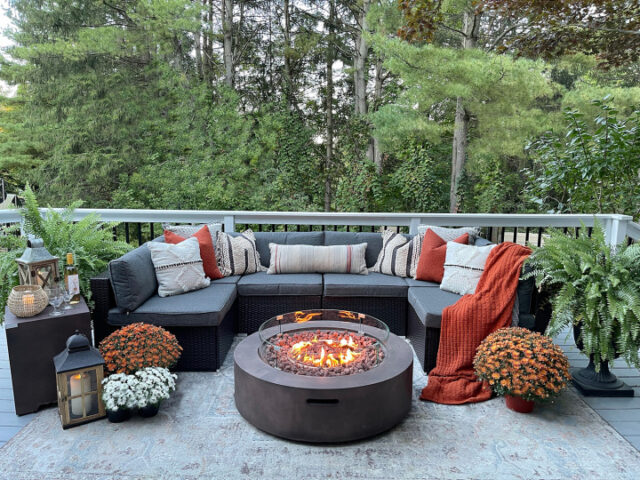 Try to cover your patio furniture and not let it sit in the rain all the time. Even if it is waterproof, you should still protect it during the fall and winter. If possible, put the goods in the storage or in your home when you are not using them, and talk to the seller about the best way to care for your furniture. Make sure you choose good items that are recommended by others and remember that sometimes it is better to invest a bit more at the beginning so that you can avoid unnecessary stress and spending money on different products that will add the protection you needed right from the start.