It is quite difficult to keep track of all the different things that need attention when you are in business. Especially if you are in the chemical business, it might all seem overwhelming, and keeping up with the guidelines and maintenance of the safety data sheets might seem like tough labor. Nevertheless, it is something that you can't take lightly.
The datasheet includes all the physical properties of chemicals that you have along with the various hazards it may cause, the measures taken to ensure that it is handled precautiously, its storing, transportation- all of it. It must be accessible to all the employees of your firm be it in labs, shops, faculties, or anywhere that specializes in the use of chemicals.
So, let us quickly look at all the help you can get in the form of tips that will make it easier for you to maintain and keep your safety data sheets up to date.
1. Assignment Of Work
First and foremost, you must know about the guidelines of the SDS that have been set up by OSHA or The Occupational Safety and Health Administration. This will allow you to note down the specifics that are required by your workplace.
Next is the assignment of work. This is a very crucial step and tip that you need to keep in mind while dealing with safety data sheets. You cannot just hand this job to whoever comes along as it needs expert supervision. It is not as easy as sticking to the rules and regulations provided to you in a book. So you must assign this job to someone who is qualified enough to review the data.
The Occupational Safety and Health Administration (OSHA) will not hold you accountable for problems with accuracy or missing information but they will expect you to have reviewed whether there are any inaccuracies in the materials that you might have received and for that you need a person who can take a look at all of these issues.
It might so happen that you might find certain inconsistencies in the SDS provided to you by some seller. And after reporting it and asking them to correct it, if the correction is not done you must contact your local OSHA office to guide you further with this. You must have proper documentation for the correction. If the OSHA inspector asks, you are to provide them with the details or your request will not be found in compliance.
2. Keeping It Dated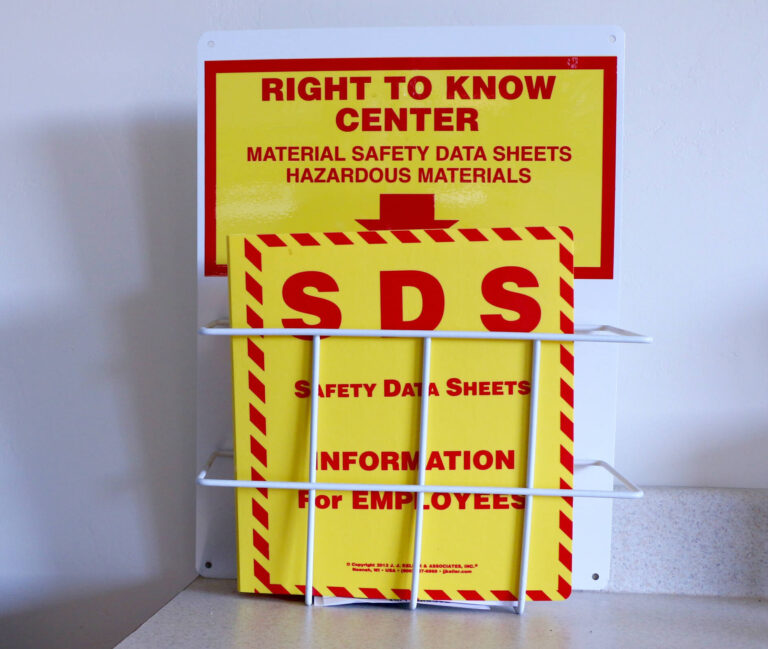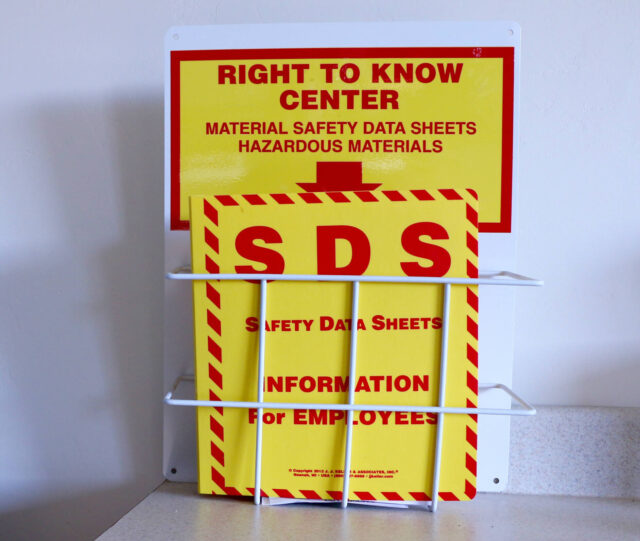 One of the major roles that your appointed expert will have on the to-do list is to keep up with all the data of SDS in accordance with the inventory that is currently employed. The SDS that you have must be in accordance with the appropriate chemical and the chemical provider that is present in your inventory. If there is any change in the composition or the manufacturer of the chemical, it must reflect on your SDS.
The format of the Material Safety and Datasheets have changed since 2015 as you might be well aware. If your chemicals were bought before that time, you might be following that format for those chemicals which is alright. But you must make sure that you update your sheets before taking on new shipments of supplies.
Keep your new SDS in a different folder than the dated one so that you don't get them mixed and it's organized properly. But in no case should you discard the old information because according to OSHO, you have to keep all SDS information in an archive for 30 years at least after the expiration date.
3. Labeling
This is a must-do step for the proper management of your SDS. You should label all the containers of chemicals properly indicating information like pictograms, precautionary statements, chemical identifier, signal word, hazard statements, name, address, and contact information of the party liable for the shipment.
You must also label the containers in your place of work if it is hazardous and include information like chemical identifiers and all important information that is required to be known in case of a hazardous chemical. Safety must be your top priority while dealing with chemicals.
4. Ensure Back Up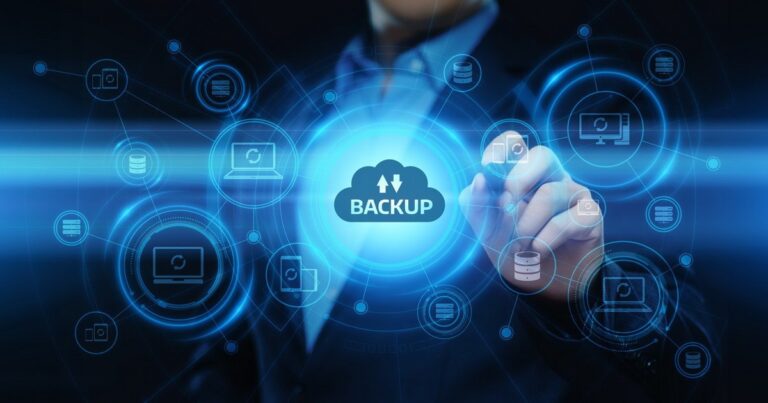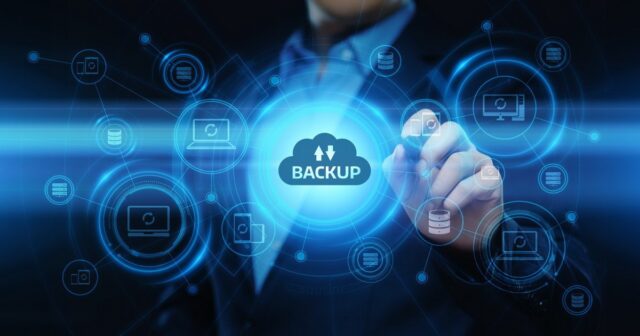 There is perhaps no further explanation needed to let you know the importance of backups. Nevertheless, let us still look into it briefly. Keeping digital copies of your data has all its perks starting from easy organization to easy maintenance and collection of data. And the algorithms used by certain software help save up a lot of time instead of manual search for information. But it is still susceptible to errors and mistakes.
Apart from that, if you go by the regulations of OSHA, all the employees should have proper access to all information at all times. So you must have a backup hard copy that can be accessed in case there is a power failure or any other emergency.
5. Training Employees
It doesn't matter if your data is documented in a hardcopy or a softcopy. What is important is that your employees must be trained enough so that they can access the materials that they require without any complications. The data that you have in your SDS has all the information regarding the chemicals you use but also hazardous incidents and the protocols regarding that.
Your employees must have the required training so that they can access and decipher the information that is located inside the SDS regarding the nature of chemicals and the safety of all workers. Trained employees who have a good grasp on the SDS can easily procure personal protection equipment also known as PPE in case of requirement along with correctly handling the chemicals and properly storing or disposing of the chemicals.
Conclusion
Handling chemicals is not an easy business as it might seem. It's not just a commercial activity but also something that requires skills and training. To know further about SDS management, visit this website!