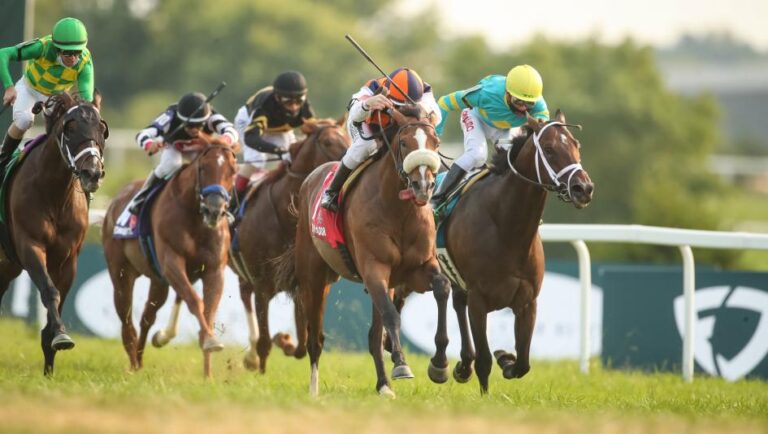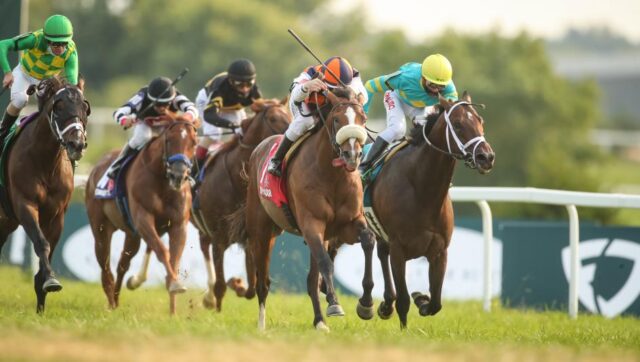 In The Breeders Club (Classic, Grade 1), the horses that race have to be aged 3 or older. They then run for over 1.25 miles. This race determines the best horses in the world for that given year, as well as the best jockeys.
This race started in 1984, as the jockey wanted to show off their amazing talent to the world and to get rid of the age restrictions that other regions had placed on the horses. Although an age restitution still exists, it only starts at age 3 . Horses live for up to 30 years, so this race allowed older horses to still compete.
The Breeder Cup is still considered a new competition, but that doesn't belittle its achievements. There have been a couple of jockeys who have stood out in this cup and went on to dominate the horsing sport throughout the world.
Some of these competitors even won the Breeder Cup multiple times.
Chris McCarron – 5 Breeders Cup Wins – Classic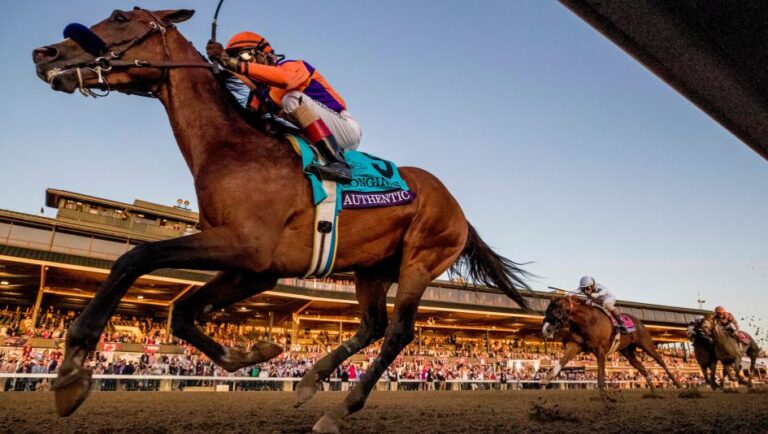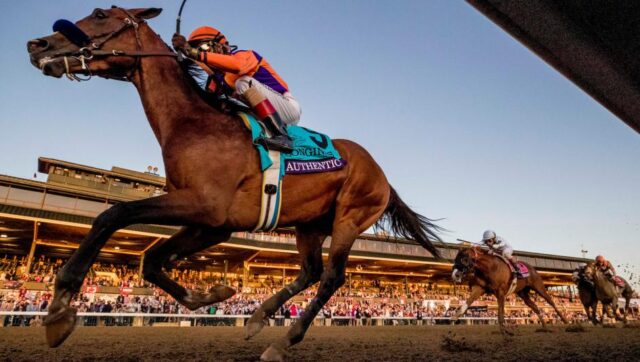 McCarron has won the Breeders Cup 5 times, although they have not all been within a similar time frame.McCarron's first win was in 1988, the second in 1989. After that time slipped from his first place position. It wasn't until 1996 that he picked the cup back up again, but he didn't hold on to it for long. In 2000 Chris was able to secure the cup for a 4th time and continued to dominate the field in 2001.
The 2001 race was the last time that Chris McCarron won the Breeders Cup. Chris McCarron is still the only jockey to have won the cup 2 times in a row with the same horse!
His horses were Alysheba in 1988, Sunday Silence in 1889, Alphabet Soup in 1996, and Tiznow in 2000 and 2001.McCarron has had 8 Breeder Cup wins in total, which is an amazing amount, but doesn't reach the height of some of the other jockeys in this list.
Jerry Bailey – 5 Breeders Cup Wins – Classic
Bailey is another jockey who has won the classic Breeders Cup 5 times, and he has been McCarrons rival for each one. Jerry Bailey's first win was in 1991. Although the cup was taken from him in 1992, he jumped back up to the top of the podium in 1993 to reclaim his title.From then, Bailey dominated the races. He won the next two cups creating the first 3 year streak! But that's when Bailey's luck ran out. Not to be deterred, Bailey won his 5th win in 2005.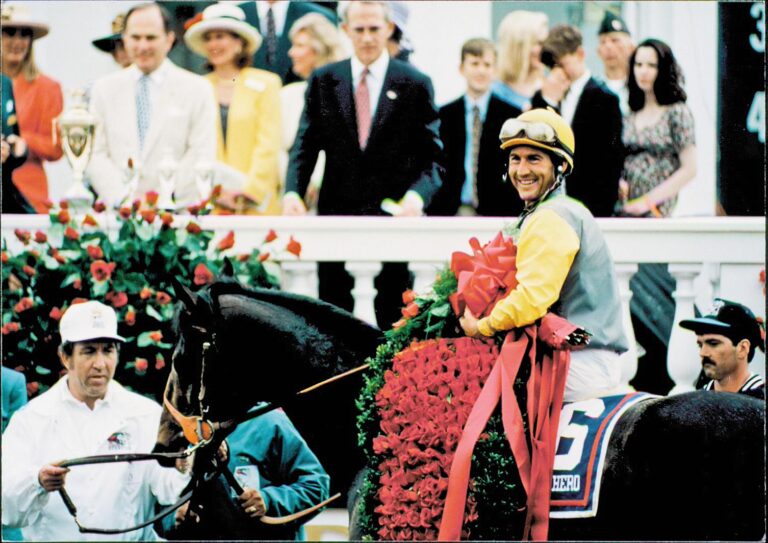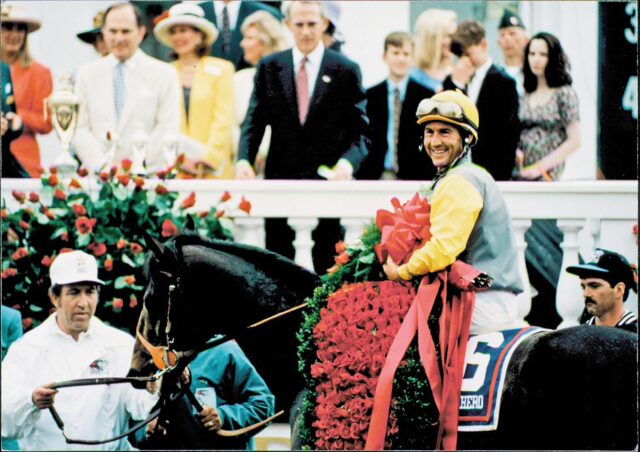 His mighty steeds were Black Tie Affair in 1991, Arcangues in 1993, Concern in 1994, Cigar in 1995, and Saint Liam in 2005.Jerry Bailey has had 15 Breeder Cup wins in total, which is almost the highest number of wins ever. He is second to only one other jockey.
Mike Smith – 4 Breeders Cup Wins – Classic
Mike Smith is the most modern Breeder Cup Long Streak Champion, as the last win under his belt was in 2016. That being said, Smith has won a total of 26 different Breeder cups and has the most wins out of any jockey in history!
When it comes to the classic Breeder Cup, Smith's first win was in 1997. He rejoiced over this victory but wouldn't see the podiums again until almost 10 years had passed. In 2009, Smith picked up the cup again. His third win was in 2011, and his last one was in 2016.
Smith started this winning streak with Skip Away in 1997, Zenyatta in 2009, Drosselmeyer in 2011, and Arrogate in 2016.Along with these 4 Classic wins, Smith has won an impressive 26 victories in the whole of the Breeders' Cup races. No other racer has won more than Smith!
Pat Day – 4 Breeders Cup Wins – Classic
Day has had an up and down career which has landed him with amazing wins and some shocking misses. The first time Day won the Classic Breeders Cup was in 1984 with the horse Wild Again. If you have the chance to look back on the commentary for that race, you'll understand why the name "Wild Again" was so appropriate!
Day's second win was in 1990, but Day wouldn't touch the cup again for 8 years. In this break, he still managed to rake up 12 total Breeder Cup wins, so we cannot be so surprised that he snapped up the Classic trophy once again in 1998 and for the final time in 1999.
The horses he rode were Wild Again in 1984, Unbridled in 1990, Awesome Again in 1998, and Cat Thief in 1999.
Who Is Likely To Take The Next Win
If you are looking to make a bet on the next breeder cup winner, you need toTVG.com. This means looking at the jockeys and the horses, respectively. At the moment, the best horses to take the cup are Hot Rod Charlie, Medina Spirit, and Essential Quality. These are young horses aged only 3 years old. Their closest competitors are two older horses named Tripoli and Knicks Go.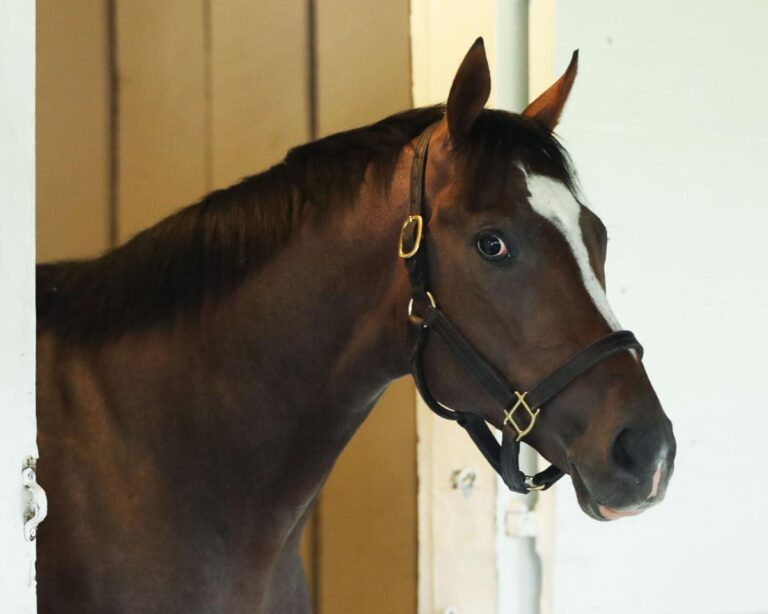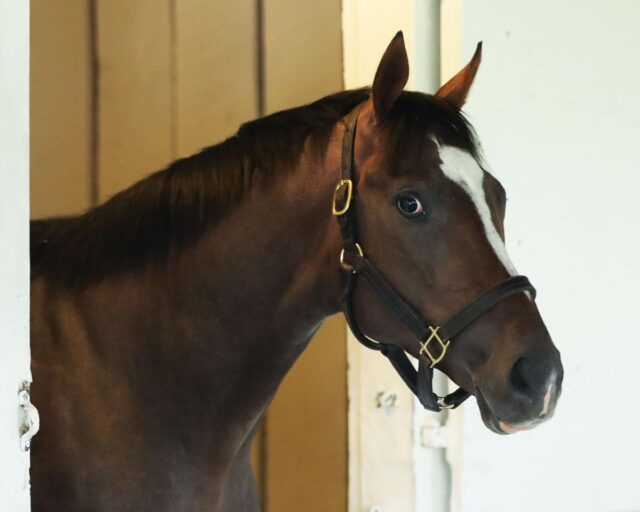 If you want to look across all of the cups, not just the classics, then you need to weigh up what makes each race important. The Turf and the Mile cups require different skills from the jockey and the horse to succeed.American and Canadian horses tend to do best in the Turf cup, but they are still dominated by their English and Irish counterparts.
When it comes to the Sprint Cup, none seem to be able to beat Mitole. Even Jackie Warrior seems to bow down to this new powerhouse of a horse.And lastly, if you are looking at the Distaff cup, you should be keeping an eye on Letruska. Letruska has been dominating the field all year and will cause a ripple of shock through the event if she doesn't win.
No matter who you bet on, bet sure to wait until the day of the race just in case the weather changes.