People have different tastes, and they look for different ways to improve their physical appearance. That is the reason why they would decide on wearing different clothes. Some people are bigger fans of more elegant pieces of clothes while others would stick to a basic style.
Women usually struggle more to find the perfect dress, T-shirt, etc. However, men are those that have the same problem. They invest a lot of effort into finding a perfect combination that will make them look more attractive. Unfortunately, looking unique and different from others in today's world is tough. People follow a couple of trends that celebrities usually establish. Because of that, the male population looks for additional ways to split from the masses, and wearing a ring is one of them.
Men wearing a ring is not something you can see often. That is the reason why they keep asking themselves is it ok for guys to wear rings. Fortunately, you came to the right place to find out the answer.
Wearing a ring is ok only if you know when and how you should wear it. There are certain rules you should follow before spending your money on that item. Let's find them out together.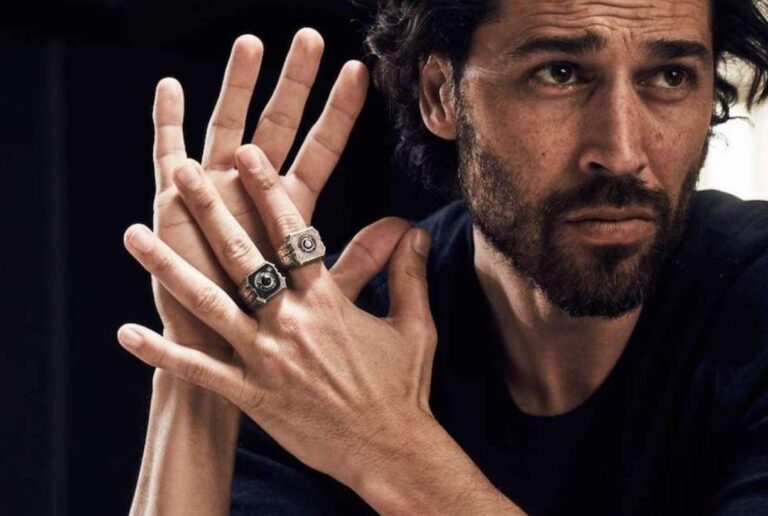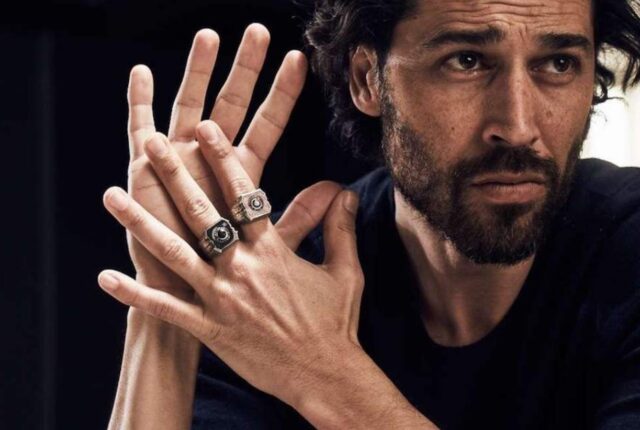 Left or Right Hand?
You have the freedom to choose the hand where you will wear a ring. However, there is one small exception you should know about. When we talk about wedding and engagement rings, things are a bit more complex. It depends a lot on your tradition and location.
Let's use Americans as an example. As you probably know, most American men will wear the wedding ring on their left hand. On the other hand, married men in Easter Orthodox Church will wear it on their right hand.
The point here is to use the benefits of a nice looking ring to the fullest. For instance, if you are a left-handed ring, that means your left hand is the dominating one. You are using it more actively which means that your ring will be more noticeable. The same rule counts for the right-handed people. That can be a good guideline for everyone that has a problem picking the right hand.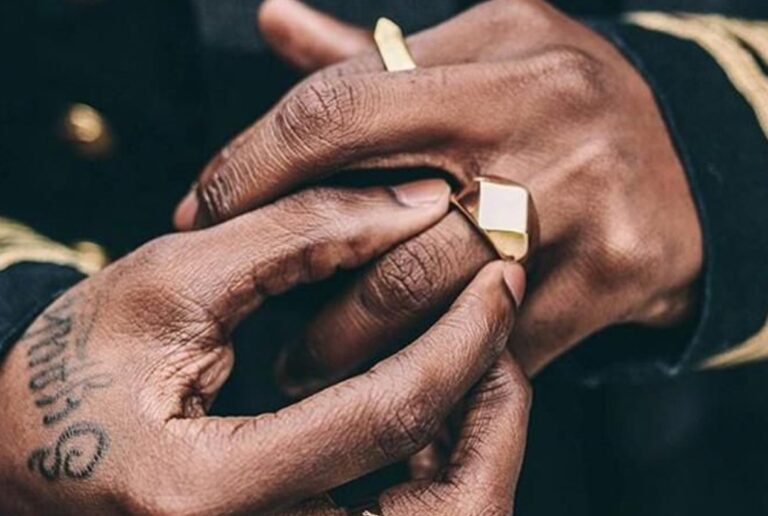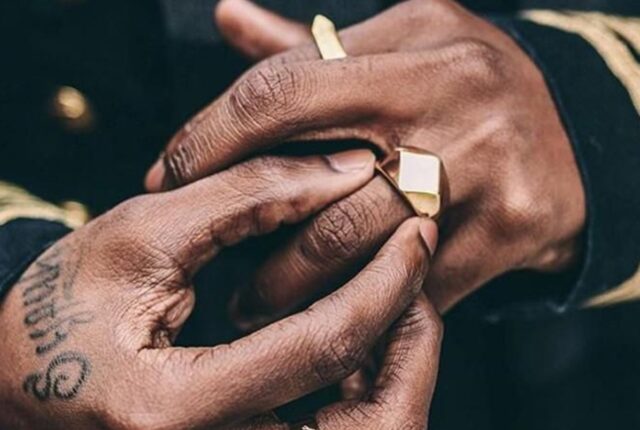 The Selection of the Right Finger
Here comes the more complex par for the male ring lovers. We will analyze each finger, and that will probably give you an answer to that question. Yet, before we do that, there is one essential thing you should know. We recommend you do not try to copy other men wearing rings. It is much better to pick the finger that seems the best for you. Despite that, there are certain rules you may need to follow.
The Thumb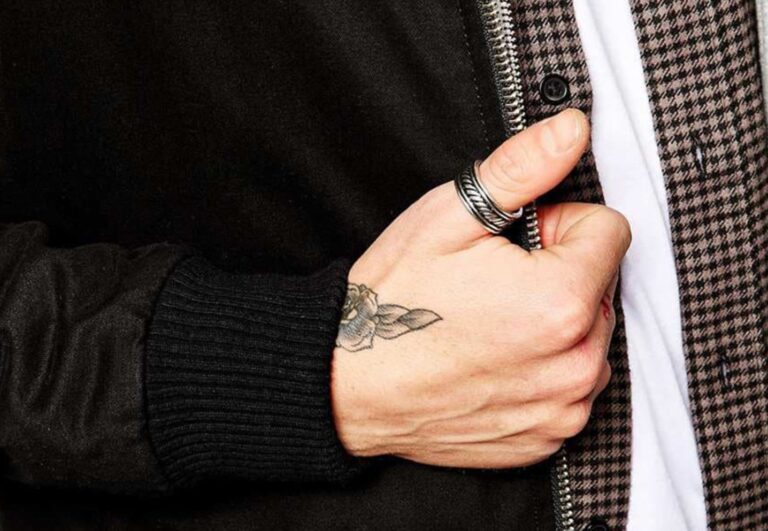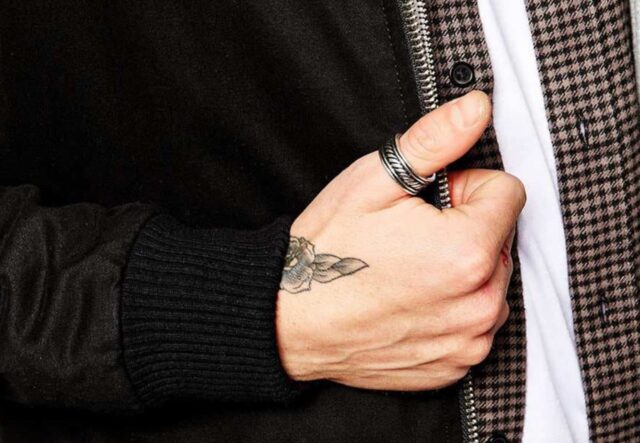 Wearing a ring on your thumb is not unusual for many people in the world. Indeed, the people that come from conventional North American culture would disagree with that. However, wearing a ring on your thumb is some sort of metaphor for influence and wealth. That may be a good reason why many men will choose to wear them there.
Despite that, many ring fans will tell you that the thumb ring is a natural choice. That especially counts when we talk about men that wear multiple rings on one hand. In that way, they can distance it from the other fingers and rings.
The Pointer Finger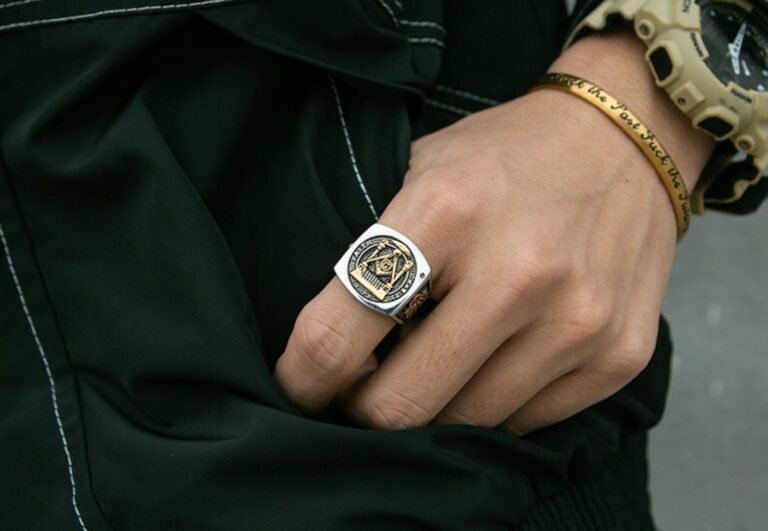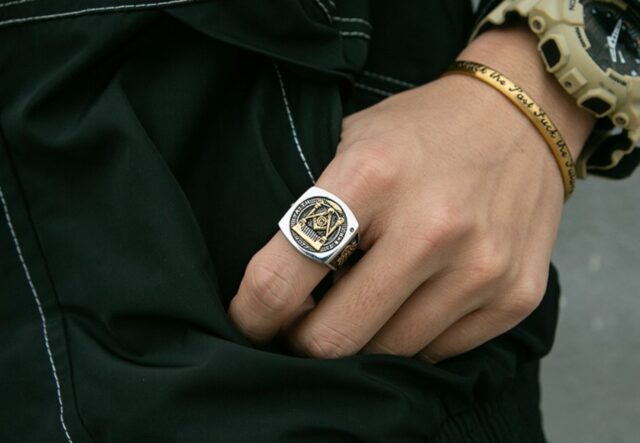 It is not a secret that the pointer finger is the one that we use most often. Believe it or not, wearing rings on the pointer finger is a habit that has a long history. Many years ago, people that had specific family status were actively wearing a ring on their pointer finger. Members of the family that did not have a strong influence on society were forbidden to wear the rings in that way.
Fortunately, that type of rule does no longer count. It is a perfect place for the fraternal rings, class rings, and some other similar types.
The Middle Finger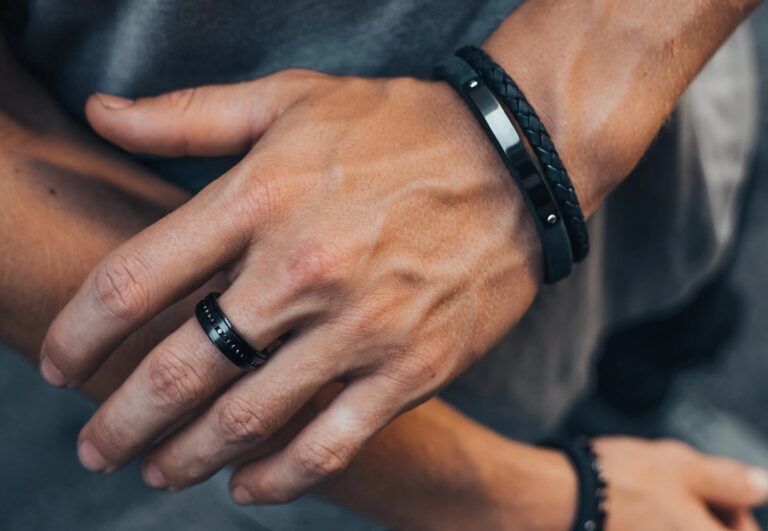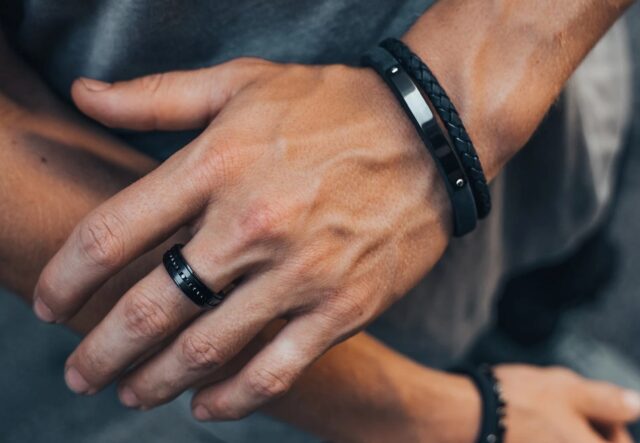 We will forget for a second about the hand gesture associated with this finger. However, we can't deny that the middle finger is the biggest one we have. That may be the reason why most men do not want to wear a ring on it. Because of its position, it can be tough to wear it while completing different manual tasks.
That is the reason why you need to be cleaver if you decide on that move. Wearing a huge ring on your middle finger is not the best idea you could get. Instead of that, you should pick the smaller ones. You may succeed in being somehow unique from other men in that way.
The "Ring" Finger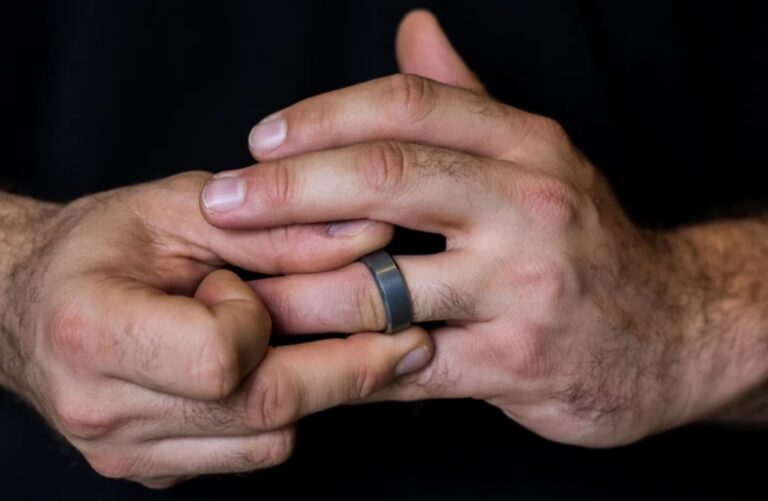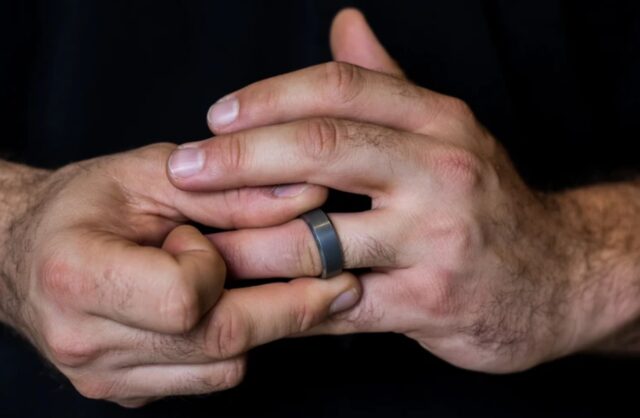 The fourth finger is the place where men wear wedding rings in most cultures in the world. That may be the reason why people around the world will name it the ring finger.
When you look closer, most men that wear a ring on their fourth finger will choose those made of silver and gold. Of course, single people can do that as well. They can also choose different designs of the ring to make their fourth finger look "more attractive." However, you need to understand it not a cultural norm. Many people will believe that you are a married man. That can especially be tricky if you are trying to find the love of your life. Many ladies probably won't start a conversation with you because they will think you are doing something bad.
Pinky Finger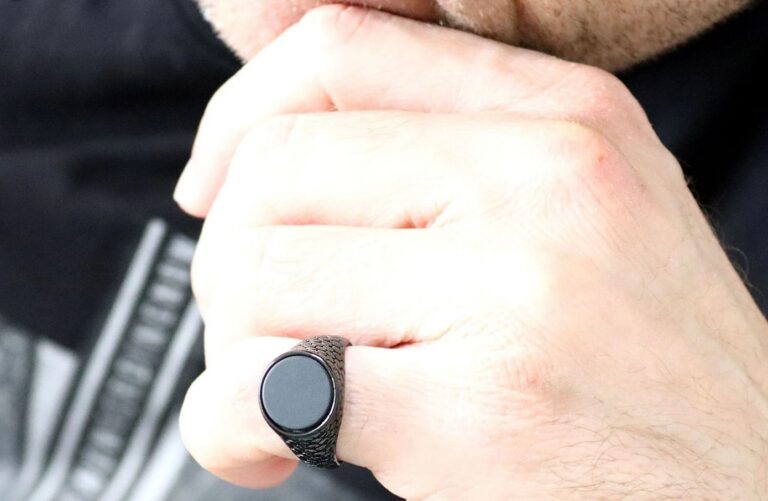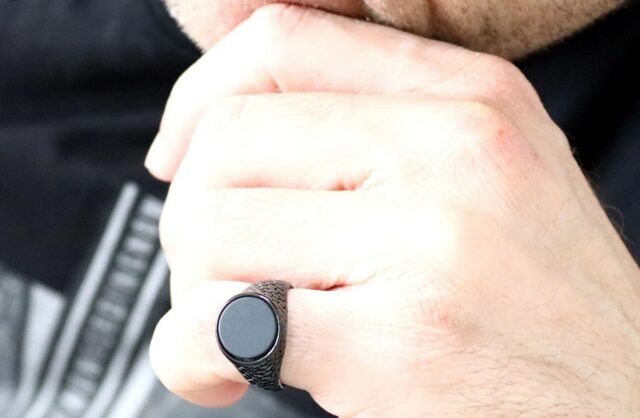 We will end the list with the finger that is most popular around the world. There are several different reasons why men decide on that move. Wearing a ring on a pinky does not have any cultural and religious associations. Despite that, the finger does not touch the pointer finger at all. When you isolate a ring in that way, it may become more noticeable for people around you. That will be a good choice if you desire to grab the attention of others.
Final Thought
Purchasing a good quality ring is not a big problem at all. More precisely, you will manage to find amazing ones from the comfort of your room. There are many online stores like bikerringsshop.com where you will manage to find different designs. Choose the ring-type carefully and try to make it matchable with your style and taste. If you don't look attractive to yourself, you won't manage to look attractive to others.