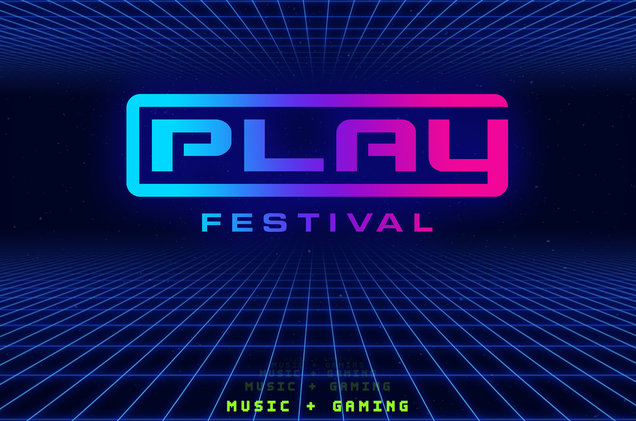 Insomniac has long been known as a pioneer of the Electronic Dance Music industry in the United States, pushing boundaries and thinking outside the box to bring music enthusiasts top-notch experiences every time. It recently announced plans to take things a step further by bridging the gap between EDM and gaming with the unveiling of a new interactive gaming and music experience called the PLAY Festival, set to take place in 2019.
With many popular games today featuring catchy Electronic Dance Music songs on their soundtrack, it was only a matter of time before someone thought to bring the two seemingly separate worlds together at a massive gathering like a music festival. Teaming up with Insomniac Events to bring fans the PLAY Festival is a former co-founder of Life In Color, Paul Campbell, who explained that he originally had the inspiration for the event in 2015 and wanted to create an experience that would combine his musical and gaming passions.
Campbell said that he thinks "music and gaming have always gone hand in hand. Early on it was the jingle from games like Mario Bros. that we all fell in love with. Then a lot of sports games curated full soundtracks with current music, and Grand Theft Auto really took it to another level, allowing you to control radio stations featuring all types of genres while driving across the city."
Pasquale Rotella, the founder and CEO of Insomniac Events, said, "These two worlds have so many parallels. They're colorful and high energy, they attract an audience that's extremely passionate about community, and there's a level of creative expression that both cosplayers and ravers share that you don't see anywhere else. I'm excited to bring these two worlds together in a live environment like it's never been done before."
The PLAY Festival is set to feature a wide array of immersive experiences for its attendees to enjoy, bringing classic EDM festival staples like art installations and multiple theatrical stages, as well as exciting gaming elements such as virtual reality, classic arcade games, and drone racing.
Official details such as artist lineups, venue, or dates have not yet been announced, but PLAY Festival is aiming to incorporate artists who have also become a part of the gaming community. Stay tuned for further details to be released as 2019 approaches.