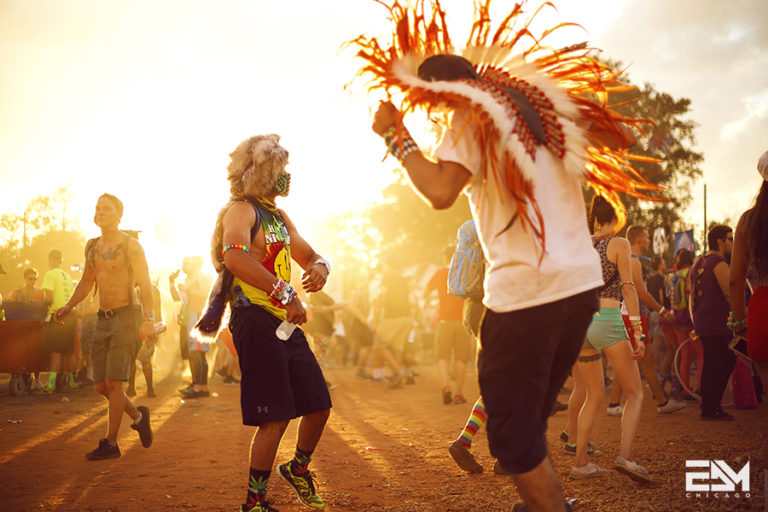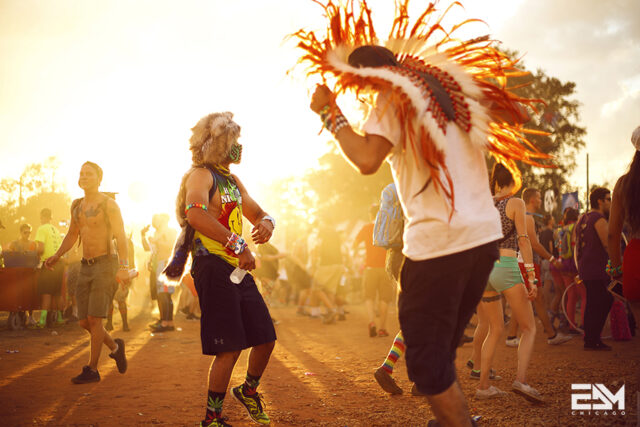 Headliners have recently just closed the book on two colossal and magnificent chapters for Electric Daisy Carnival events this summer. The first being the 20th anniversary of Electric Daisy Carnival that took place in Las Vegas. Then this past weekend the Insomniac team and headliners traveled to the United Kingdom to celebrate Electric Daisy Carnival UK. Once EDC UK is finished it is pretty common for Insomniac Events to make an announcement about their sister festival held in the sunshine state. Electric Daisy Carnival Orlando has been around for five years now with each year expanding to new wavelengths to ensure a better experience for headliners. It is with great excitement to announce that EDC Orlando will be returning to Tinker Field for the sixth annual installment on Nov. 4-5, 2016.
"As we travel back to Orlando for our 6th EDC, we want to make sure we create another safe and enjoyable celebration that positively impacts the community,\" said Pasquale Rotella, Founder and CEO of Insomniac. "It's more important now than ever to bring business opportunities and good times to the Sunshine State."
The 6th annual EDC Orlando will again captivate fans with its whimsical atmosphere, featuring interactive art installations, full-scale carnival rides, epic stage designs, roaming theatrical performers and more. The most influential acts in dance music will provide an unforgettable soundtrack to thousands of fans across multiple stages.
Last year's high-energy festival brought 65,000 Headliners together for two days of blooming beats. Guests were immersed in an exhilarating experience that harmonized innovative technology with the Earth's natural elements in an otherworldly landscape. A 250-foot long zip line whisked festivalgoers across the Electric Sky as they enjoyed unforgettable sets from more than 50 world-renowned dance music acts, including legendary artists such as Calvin Harris, Tiesto, Kaskade, Paul van Dyk, Gorgon City, Ferry Corsten, The Magician and more.
Tickets for EDC Orlando go on sale Thursday, July 28, 2016 at 12 p.m. ET. Two-day GA passes start at $159 while VIP passes begin at $289, before fees. Additional ticketing information is available at Orlando.ElectricDaisyCarnival.com.
Insomniac Events makes sure to include the same amount of love, dedication, and detail into all Electric Daisy Carnival events no matter the location or venue. The vibes at any Insomniac event are transferable and Orlando carries one of the most welcoming environments for any dance music lover who is looking to get lost Under the Electric Sky. EDC Orlando is also in a relationship with the beautiful Florida weather to make for an even better experience. Last year the circuitGROUNDS stage from EDC Las Vegas 2015 was transported as well as the Crystal Village main stage. It raises the question on what new Las Vegas stage will be brought down to the sunshine stage this year, so do not hesitate on these tickets when they go on sale.
Take a look at the official EDC Orlando announcement video right now.
[iframe id=\"https://www.youtube.com/embed/NLnySSGMgeU\"]
Follow EDC Orlando:
To stay up to date with all things Insomniac, visit www.insomniac.com,
Photo Credit: Jason Tuno/Jason Tuno Photo and Video