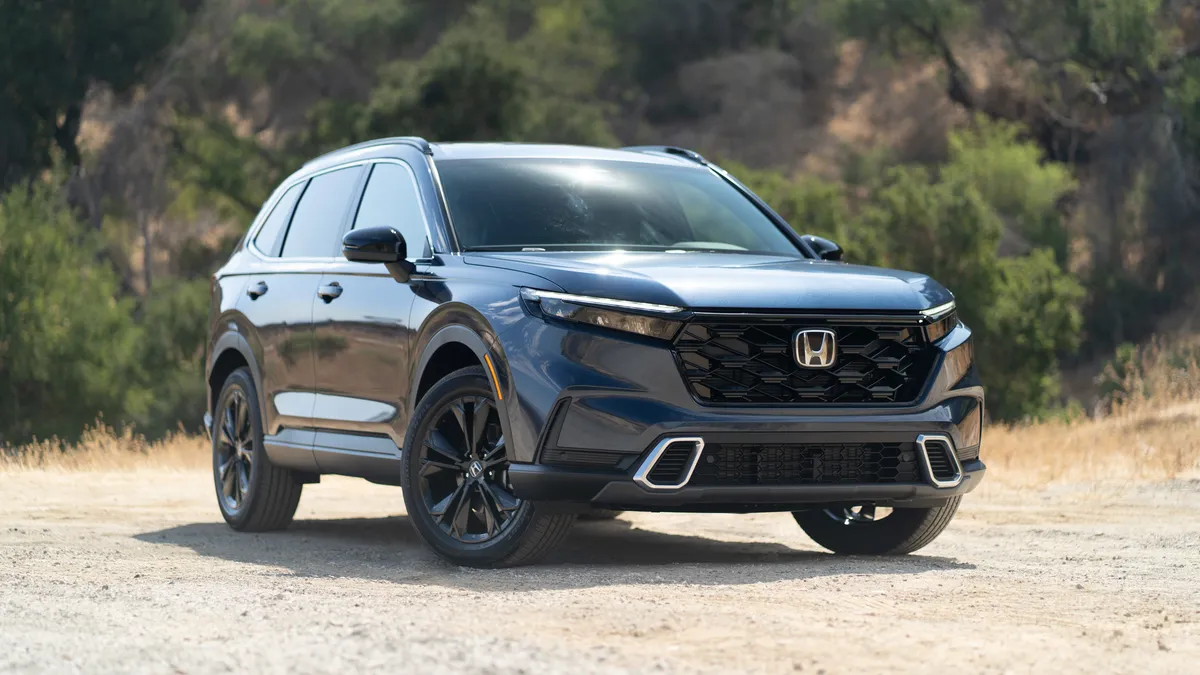 Honda 2023 model CR-V is a worth-buying compact SUV car. This year, Honda comes with its sixth-generation car in a unique and mature design. It includes advanced features, better technologies, and updated interiors. It is not the same model that you might have reviewed earlier.
You can buy a New Honda CR-V after knowing more about its features and performance. Like other cars, it is a must to compare its features and determine whether it is worth it. Before you make a purchase, it is better to know more details about this model.
In this guide, you will get all the essential information about the CR-V Honda model. This hybrid model is an improved version of the old ones. You must know about the features you are getting in this model and understand how it is worth your money.
1. Expensive
Due to inflation, the production cost of vehicles has increased, and the new model is $4000 more costly than the old one. But it is worth spending money on it due to its updated features and better performance. In 2023, Honda removed its base trim model and released a well-equipped vehicle.
If you compare its price with other models, it is not that expensive, and one can afford all the features in this range. Compared to other Honda models, it is expensive but worth every penny.
2. Powerful Powertrain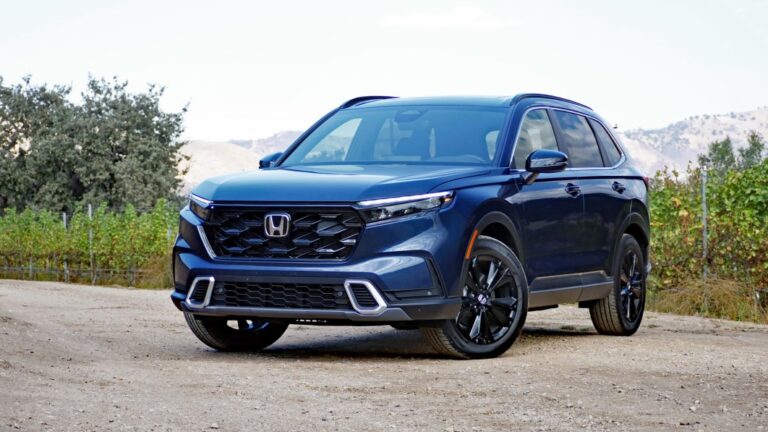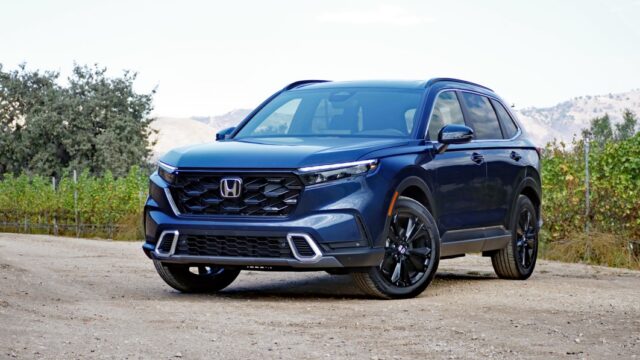 Undoubtedly, it has a powerful engine that can easily drive any long distance. It comes with an engine of four cylinders of 1.5 liters that offers a torque of 179 lb and a power of 190 Hp. In the hybrid powertrain model, you will get an engine of 2-liter four cylinders and an electric motor. This engine generates more power and works efficiently.
The amazing two-wheel gasoline engine works well in cities and on highways with the return of 28 mpg and 34 mpg. But in the case of the all-wheel engine, it will give a return of 27 mpg in cities and 32 mpg on highways.
3. Amazing Design
The design of this Honda model is getting the attention of people across the globe. Its masculine and mind-blowing design is not ever manufactured in generations. The design is quite bold, and it is well-highlighted with crisp lines on it.
The bumper is positioned at a low level and is decorated with beautiful LED headlights. You can drive this car with style and confidence. The front side is comparatively broad and more spacious than previous models. No other model can beat its unique design.
4. Beautiful Interior
With a beautiful design, this car model comes with an elegant interior made of premium-quality material. The manufacturing team takes care of every technical detail to provide extra comfort to the driver and passengers.
The leather used for covering seats and interiors is of fine quality. The driver and front passenger seat are power-adjustable so that one can drive it comfortably. You can also charge your device wirelessly by the available slot. You can access needful items easily. With all the amenities, the interior appearance is also mesmerizing.
5. Upgraded Features
Compared to the previous CR-V Honda model, you can expect upgraded features in this model. The discontinued model included an audio system of four speakers, alloy wheels of 17 inches, manual adjustment for front seats and automated climate control.
But in the current version, the alloy wheels are 18 inches, and the sound system has six speakers. The driver and front-passenger seats are power-adjustable and have dual-zone control of climate. There is an additional light feature, i.e., ambient LED taillights and headlights.
6. Better Technologies
You can easily get the information you desire by using the display screen. In the base model, the screen size was five inches, but in this new model, it is seven inches. You can connect your device using Bluetooth and play anything you like. You can play audio and video on the device and enjoy your ride with entertainment.
Through the six-speaker sound system, you can get a better music experience. You can also upgrade your entertainment sources by installing the nine-inch screen and eight-speaker sound system. Different connectivity modes are available on the device.
7. Better Safety Features
The purpose of developing this Honda model is to keep the driver and passengers safe in any situation. You cannot skip knowing its attractive safety features. After knowing the details, you will understand the car's worth.
It includes features like an automatic brake system, automated recognition of traffic signals, cruise control, monitoring blind spots, automated high-beam headlights, etc. You can also monitor the tire pressure as it helps in providing safety to the occupants.
8. Enough Cargo Space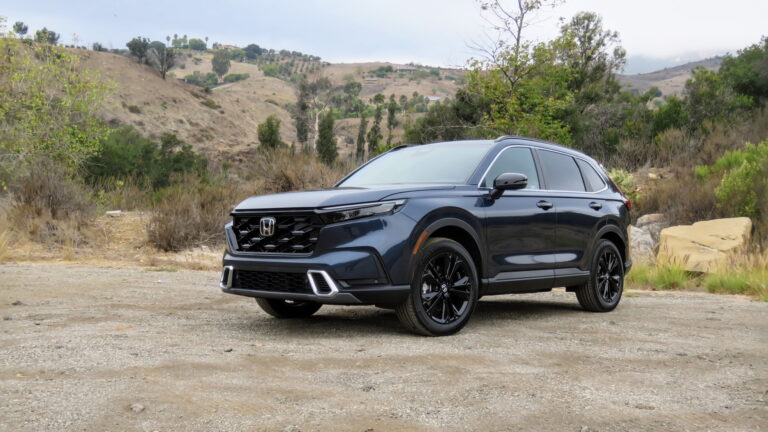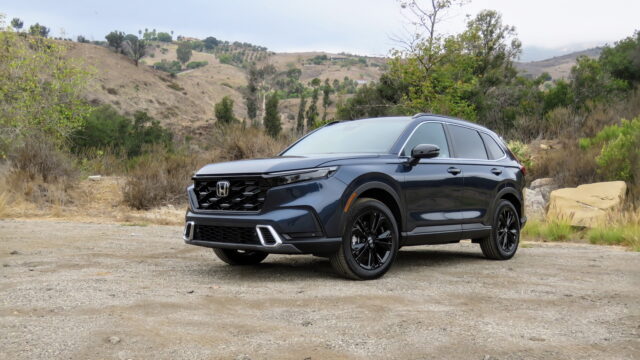 This Honda car model has ample cargo space to keep luggage and other necessary items. If you do not fold the rear seats, you will get 39 cubic feet of space. But when you fold your rear seats, you can make double space, i.e., 76.5 cubic feet.
It is hard to expect such figures in any model. You can easily store any number of bags in the available cargo space and travel long distances. It is easy to fold adjustable front and rear seats to make ample space for keeping essential items.
The 2023 Honda CR-V car model is worth investing in because of its amazing features. Comparing this model with others based on the mentioned things is mandatory. It should be shortlisted if you are looking for a family SUV car. Before investing in any car, collecting all the information about it is necessary.
In 2023, it is the best choice you can make and take your family on a long tour. You can entertain everyone by playing songs and videos. You can upgrade its features as per your needs and budget. Understanding its worth and deciding whether it is worth buying is crucial. Before spending money on this car model, consider all its details and make a worthy decision.